I've had a few emails lately both from parents asking where I've bought my own keepsakes and from family and friends of parents who have recently experienced the death of a baby asking for suggestions for meaningful gifts. It can be difficult to know where to look or what to get so I thought I'd put together a few of my favourite businesses who create keepsakes for babies.
My most treasured piece of jewellery is a necklace my mum bought me for my first birthday without Aneurin containing his ashes. It may sound morbid but being able to physically carry him with me every day is very comforting and I often find myself absent mindedly touching my necklace when I talk about him. It can be difficult not having a grave to visit but having a piece of cremation jewellery helps me feel a little bit closer to him.
Laura from
Carry My Heart Keepsakes
hand crafts beautiful and unique cremation and keepsake jewellery. She offers a range of designs and options including a variety of rings, necklaces and beads to fit Pandora bracelets. As ashes are completely individual, no two pieces of jewellery are the same which makes them feel all the more special. Laura also creates breastmilk jewellery as well as preserves locks of hair, material and flowers. Her work is truly beautiful. And her business name comes from my favourite poem,
I Carry Your Heart With Me by E. E. Cummings
, so I love her all the more for that!
Carly Marie's (He)Art Work
is created on a beach in Australia named after her son. Christian. She creates the most beautiful images in the sand and takes incredible photographs of them. You can choose from a selection of different styles of image but please note some of the options are seasonal dependent so there is a waiting list.
Liberty Rainne
recently won The Cherished Keepsake award at The Butterfly Awards and it was very well deserved. They have the biggest range of gifts and keepsakes for angel (and rainbow) babies, the majority of which can be personalised. They have memory boxes (I have one for Aneurin, pictured below), candle holders, prints, frames, ashes caskets, resting place decorations and even stock
The Story Of.. books
. My personal favourite item is a little wooden feather that can be personalised. It's simple but beautiful. Diane also runs a birthday club whereby you pay a subscription fee of £12.99 and throughout the year you'll receive gifts as well as a personalised card and voucher.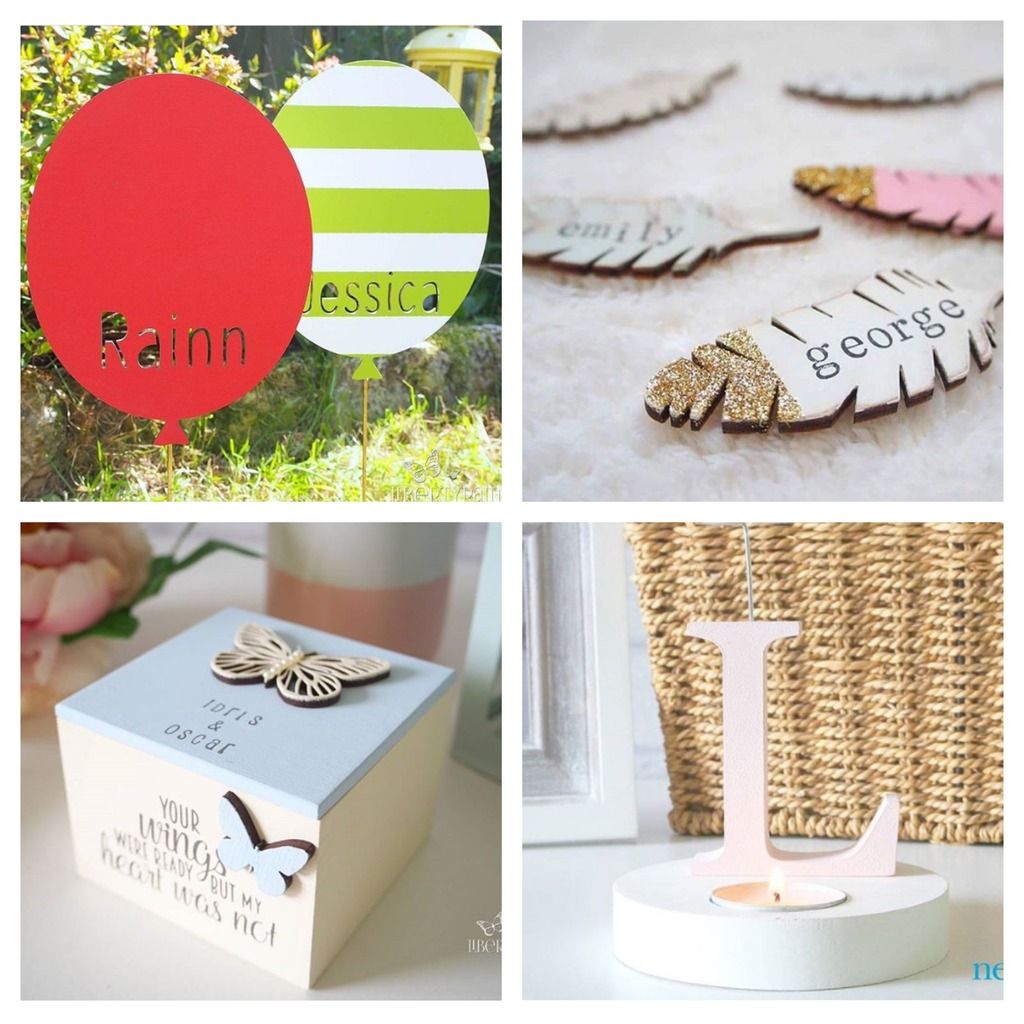 Aneurin's hand and footprints are my most treasured thing in his memory box. I love knowing that his little hands and feet really touched that paper; those lines and fingerprints are all his and they are so beautiful. I recently won a set of foil prints from
When You Wish Upon A Star
in an auction run by
The Legacy of Leo
and I am so excited to receive them. We don't get to make any new memories or take any more photos of him so being able to have something new to us of Aneurin is really very special.
Abi's foil prints are created using your baby's real hand and foot prints and can even be done to size. She also designs a beautiful range of foil prints and cards. Please note Abi is about to welcome her second rainbow baby so may not be able to ensure orders arrive in time for Christmas!
I'd love to discover more businesses who create keepsakes for bereaved parents and would love to know what you have for your babies.
Love,
Elena x