A couple of months ago a lovely lady from Bras Galore got in touch to see if I would like to do a bra review. After my brain initially went 'oh god no, not ready' I decided to just go with it and said yes for two very good reasons. The first being one I touched on in
my first post after my break
. My relationship with my body has changed. All the love and admiration I once had for my body has gone and it's hard to look at it without picking out all its flaws at the minute. Pushing myself out of my comfort zone a little bit and highlighting the parts of me I used to like the most is helpful and thankfully my boobs (and putting them up for all to see!) qualifies for both of those!
The second reason is self care. Boobs are important and need to be looked after, especially during and after pregnancy. It can be very, very hard to remember to or make the effort to look after yourself following the death of a baby but it is so important. I've written more about this and the changes your body goes through after loss on my other blog, Frivolous Mama.
The bra I chose to review is the
Freya Afterglow plunge bra
in a 38HH. Before I was pregnant I wore a 38J, then a 40J during pregnancy for comfort. However, I was fitted after I gave birth and was quite surprised to find I had gone down a cup size.
In terms of sizing Afterglow is spot on. When I was choosing which bra to review I read a few reviews claiming otherwise but I found the fit to be great. The band fit perfectly on the first hooks (always start off here and move back as the band stretches with wear) but at the end of the day it did leave me with a red mark round my ribcage. I'm sure after a few wears though it will loosen up a little. My boobs fit well in the cups with no wrinkly or bulging and the central gore sat flush with my skin. I'm normally a little wary of bras with such a large lace top cup as my boobs are top heavy and tend to spill out, however the lace on Afterglow is quite firm so held me in all day. The straps were wide enough to add extra support but still pretty, especially with the floral print.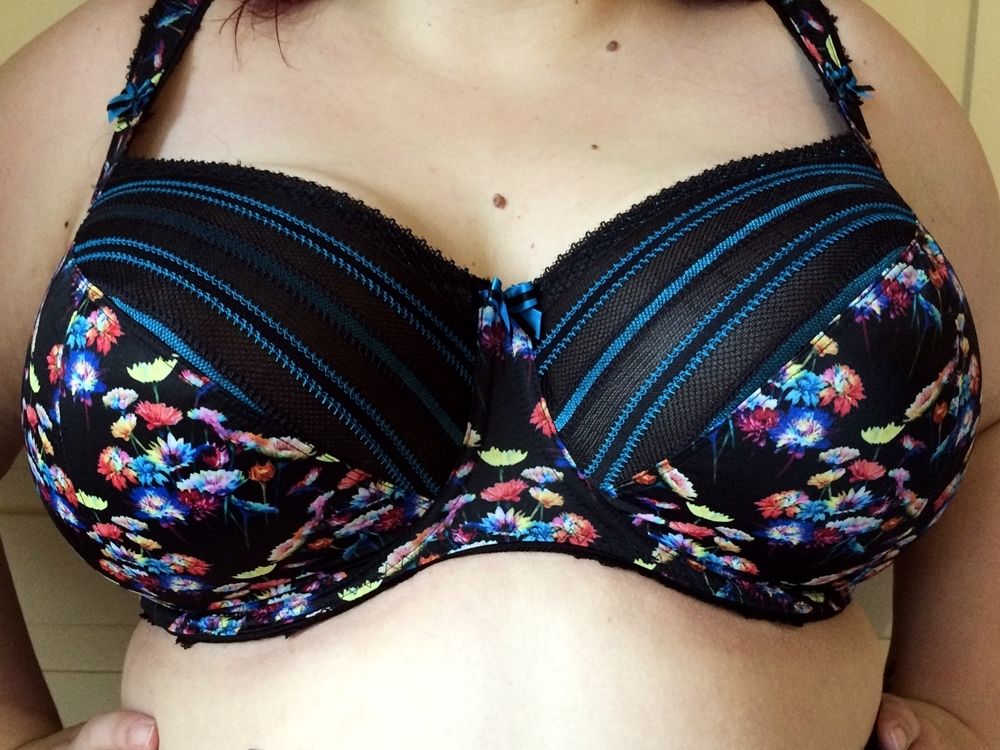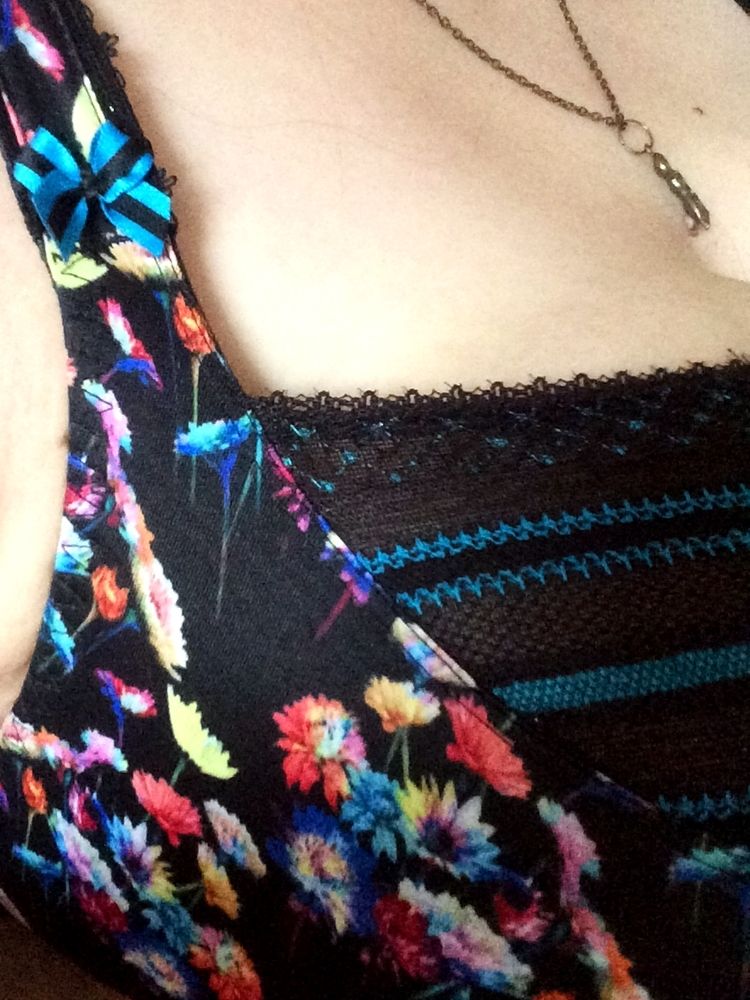 This is my first Freya bra in a long time but I'll definitely be buying more. You can purchase Afterglow from
Bras Galore
along with masses of other gorgeous D+ bras.
Love,
Mrs D x