So lovely readers, it would appear that I am with child! Eek!
We found out at the beginning of January and it has been torture not being able to tell people! Mostly because I've felt so bloody awful I want the world to suffer with me. It's not been an easy few weeks, there have been some scary moments and I've been quite unwell which is why there's been a distinct lack of posts from me. I've been living in pyjamas and have probably only brushed my hair and put make-up on about three times this year! It's not been a pretty sight.
It was quite a surprise, albeit an extremely pleasant and joyful one. I've discussed my issues with fertility and PCOS on here before and even documented my first couple of visits to a weightloss clinic I was attending in preparation for fertility help. As it was I got quite unwell with my brains and had to stop. Essentially I was told a few years ago that I would probably never have a child naturally and we were all set to go ahead with treatment in 18 months or so once I was coming towards the end of my degree. However, my body did something magic and I fell pregnant completely out of the blue! It still seems a bit surreal and we've been on tenterhooks for the last 8 weeks waiting for something to go wrong because it just seems too good to be true!
Pregnancy has been utterly shite so far but seeing our little pea (I'm not sure why but we've been calling it that!) today made it all worth it. He (I think it's a boy for some reason) was laying on his tummy so looks upside down in the little picture but we saw him wriggle around, kick his legs and turn to lay on his side which was so surreal!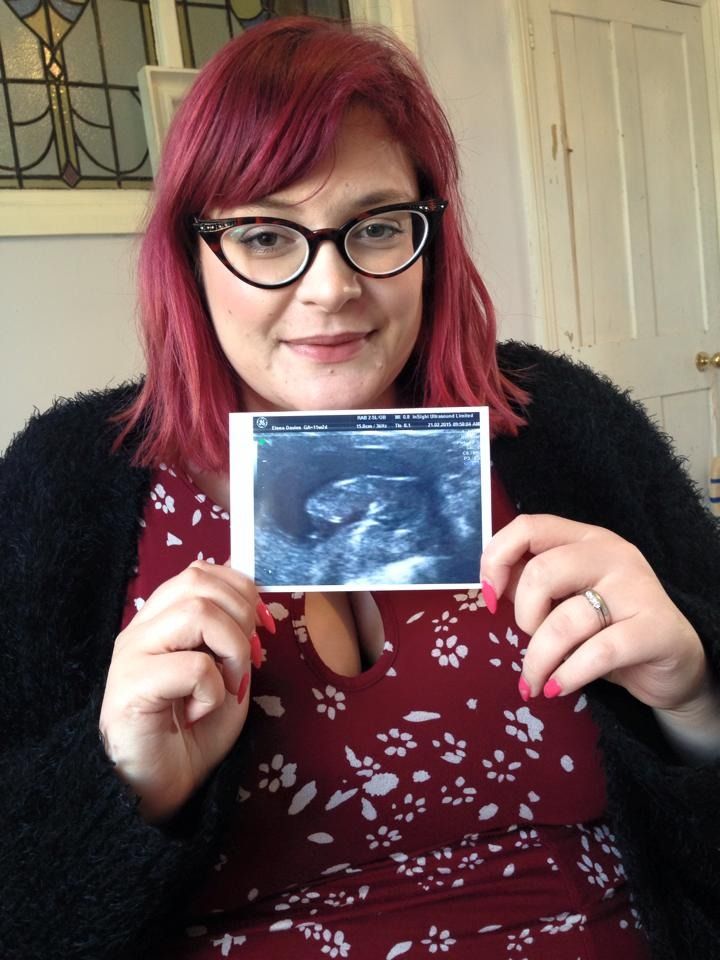 When I found out I was pregnant I looked for some blogs about being plus size and pregnant and could only find American ones. There is so much scaremongering about being overweight and pregnant but so far all the issues I've had have been completely unrelated to my weight. With that in mind I'm opening a sister blog to Frivolous Mrs D called Frivolous Mama in a few weeks where I'm going to very honestly document my pregnancy, bad bits as well as good. (And then probably continue once pea is out!) I don't want to clog up this blog because it is a plus size fashion blog and I imagine the majority of you have zero interest in the workings of my womb!
However, it does mean that my fashion style is going to change a bit, mostly because it is nigh on impossible to find plus size maternity wear. It means I'm going to have to get creative but hopefully my fashion choices will still be interesting to some of you!
Mr D and I really are deliriously happy, I have never felt more in love with my silly, beardy man. And my body for making it happen!
BABBBBBYYYYY!!!!
Love,
Mama D x