Knitwear is the best thing about winter. I love nothing more than curling up on the sofa with a cat, a hot chocolate and cosy cardi wrapped round me. (Like I'm doing right now...)
I was sent this
navy oversized cardigan from JD Williams
before Christmas and it has quickly become a go-to item. It's a chunky, blanket stitch cardigan so it's really nice and toasty and hold it's shape well. The size 24/26 fits me perfectly, it's just the right amount of over sized so it doesn't drown me but it's still a little slouchy.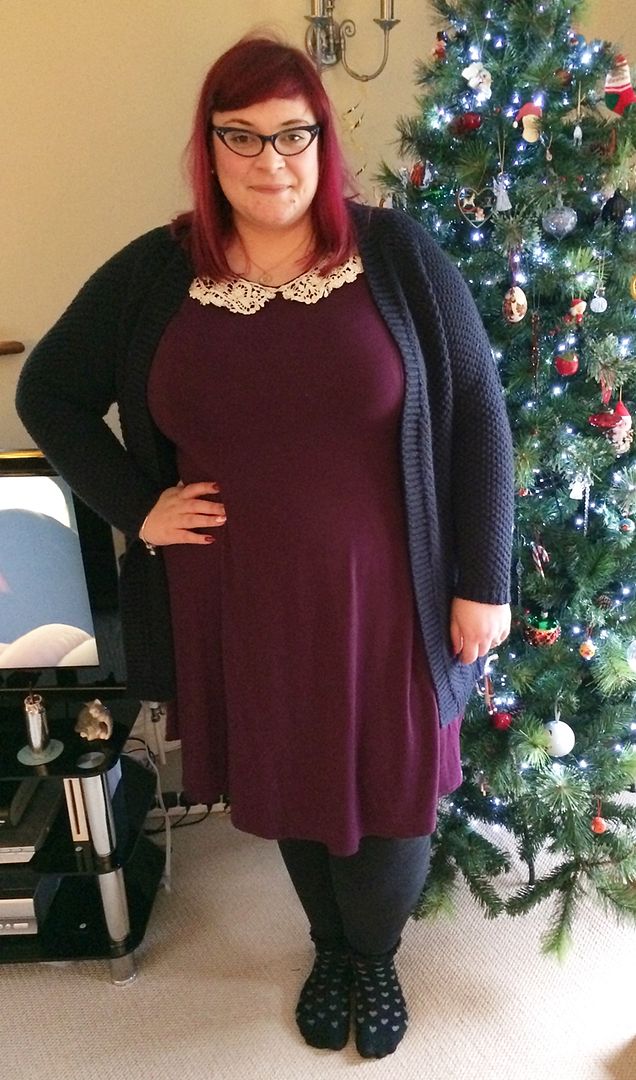 It also comes in grey which I may treat myself to. I think it'd look fab with black skinny jeans and one of my many cat t-shirts!
I was also sent a
purple sequin shrug
which is so beautiful and sparkly but unfortunately I haven't had a chance to wear it yet! Mr D and I are going to visit my mum and step-dad at the weekend, I might see if they want to go out for dinner so I can bring it out! I'll definitely be blogging it when I do, it's too pretty not to.
JD Williams
have masses of knitwear all of which is reasonably priced, some of which is in the sale at the minute so go and grab yourself a bargain!
Love,
Mrs D x