The photos in this post are shamefully bad and I apologise! Winter light is dire, especially in the evening before we go to the gym so they're super grainy. I've also cut my head out because I really, really wasn't feeling my face yesterday haha!
At the beginning of December I was sent a few bits from
plus size sportswear brand State of Mind
who offer a range of active wear from sizes 14-28. I requested the
black kick flare capris
in a size 26 (I instinctively size up with trousers, I have no idea why!) and the
casual hoodie
in a 24 and they very kindly sent me the
half zip top
and
yoga bat wing top
too both in a size 24.
The
kick flare capris
are definitely my favourite of all four items. It's tough finding plus size sports wear in general but the thing I've struggled with most is trousers. They're almost always loose which isn't comfortable or conducive to exercising and moving around in. These are a Lycra mix so fitted but with lovely stretch to them. The waist-band is a fold over one but I'm a fan of a tummy warmer so kept mine pulled up! I probably could go down a size and get my usual size 24 because as I moved around they did fall down a smidge. Other than that though they are perfect and I'll definitely be favouring them for going to the gym!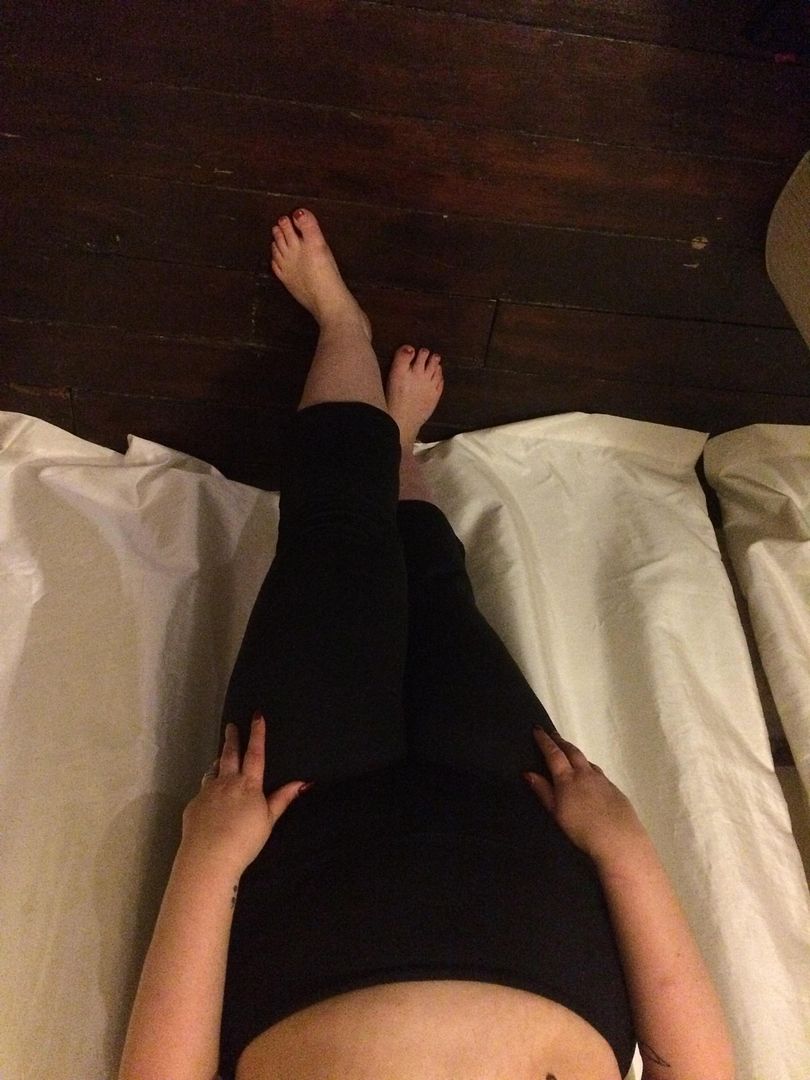 I intended to wear the
yoga bat wing top
but unfortunately it was too small and I didn't feel comfortable. Both this and the
half zip top
were on the small side, mainly due to my massive boobs and tummy. They're generally both a bit of an issue! Although I prefer my trousers tight for exercising I quite like a loose top so I think I would size up to the 28 to make sure it's nice and baggy. I think I would prefer the yoga top without the little white bit because I find with big boobs these inserts tend to ride up a little. The material is similar to that of the trousers; a good stretchy but airy cotton.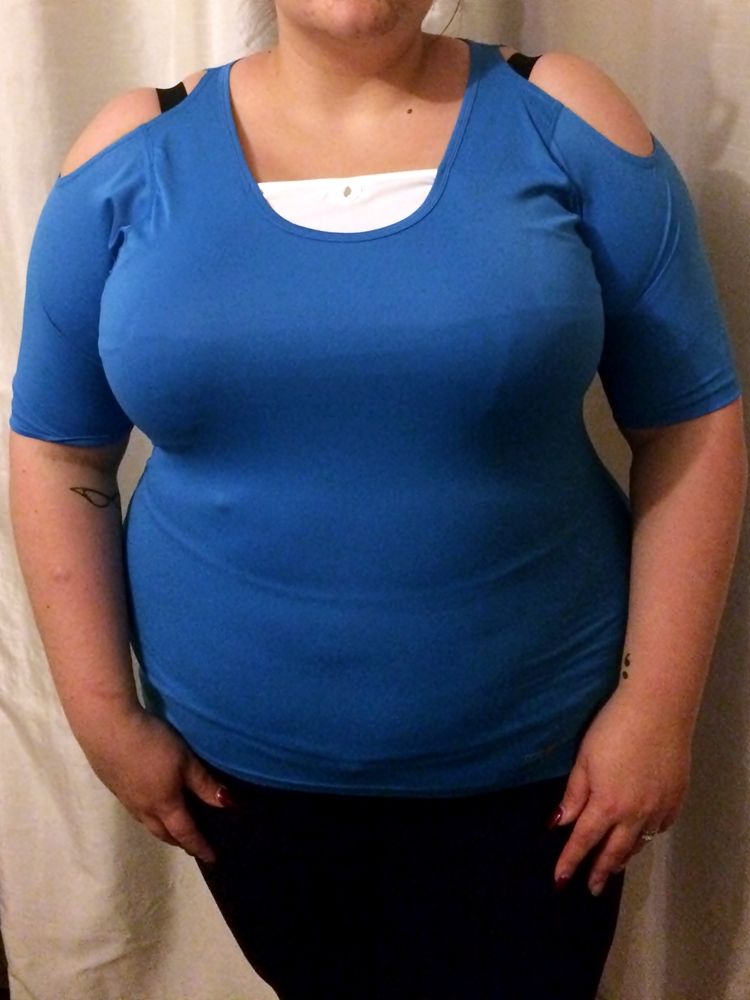 Although the
casual hoodie
is a 24, the same as the two tops, it fits perfectly. It's thicker than the trousers and tops so just right for warming up in and popping on on the way home to keep muscles warm. The fabric is super soft and comfortable plus it's long enough to cover my bum which is always a bonus!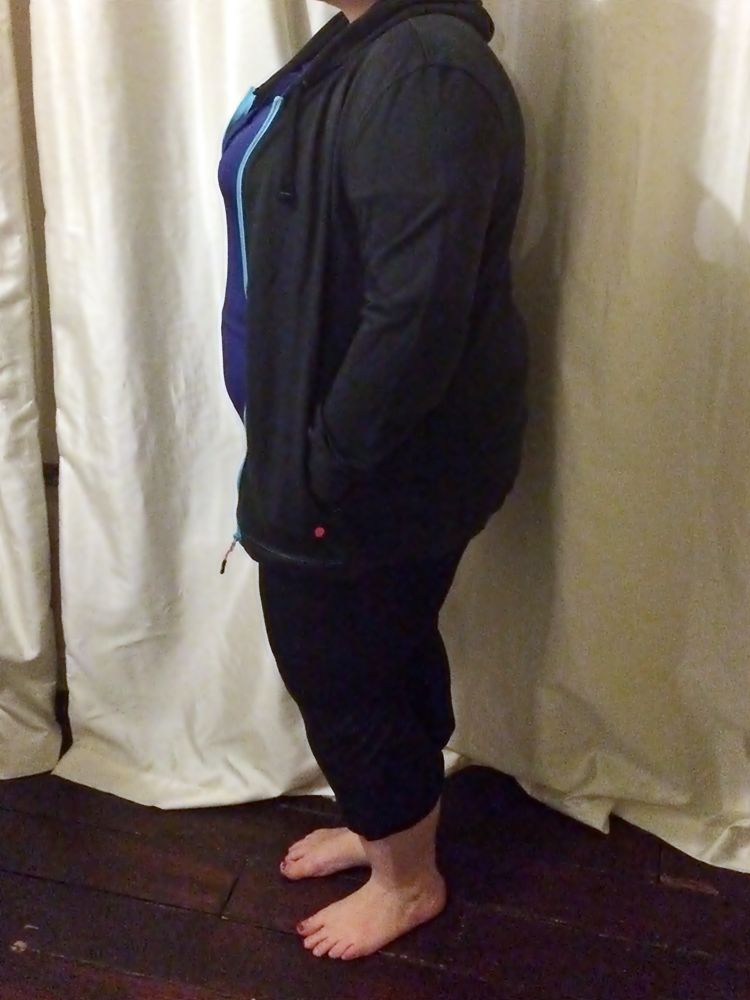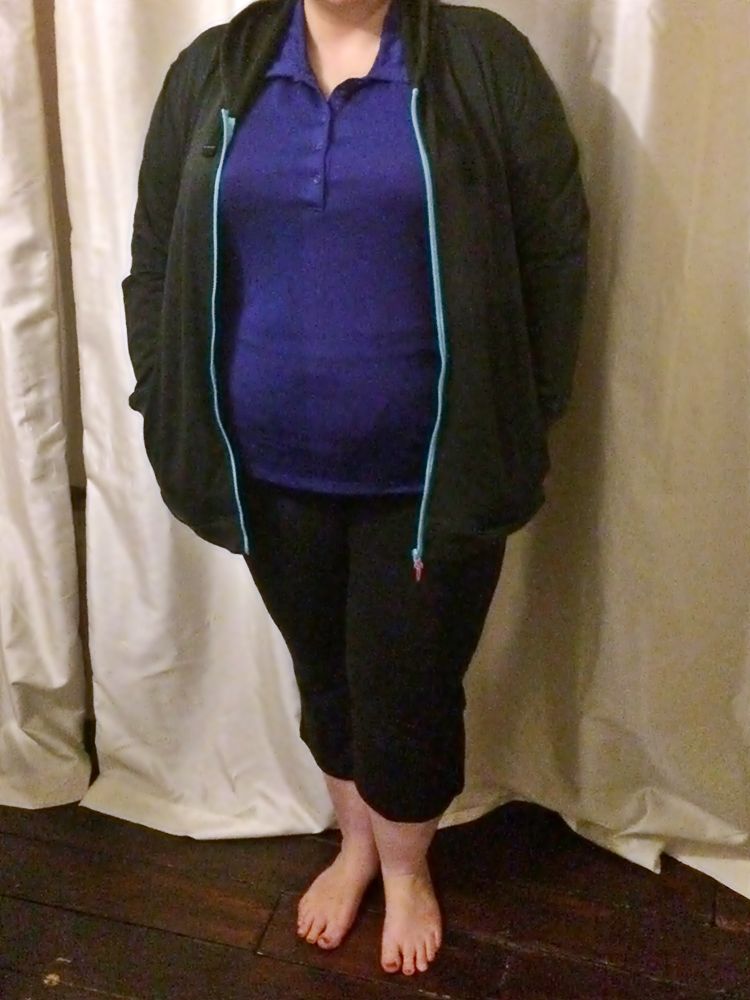 I'm really impressed with State of Mind and have already ordered a couple more bits. I'm just sorry that my photos don't do the products justice!
State of Mind
are designed and manufactured in Britain which sounds like an insignificant thing to point out but it's quite rare to find with plus size clothing. They also have a whopping 50% off ALL items at the minute so go, go, go!
Love,
Mrs D x