I've featured this polkadot Lana dress from Lindy Bop before but it's become one of my most reached for dresses so it's inevitable you'll see it again!
The main focus of this outfit though has to be my shoes; beautiful
black glitter lace-up brogues from New Look
. They're tacky and ridiculous and I could not love them more. I jazzed the jazzy shoes up a little bit more with some black and gold socks I picked up in the Sheffield Simply Be store.
I normally go for a wide fit 8 in New Look shoes but these beauties were only available in regular fit so a 9 did just nicely. They do gap a little at the side, possibly due to my chubby ankles but the glittery joy outweighs the annoyance!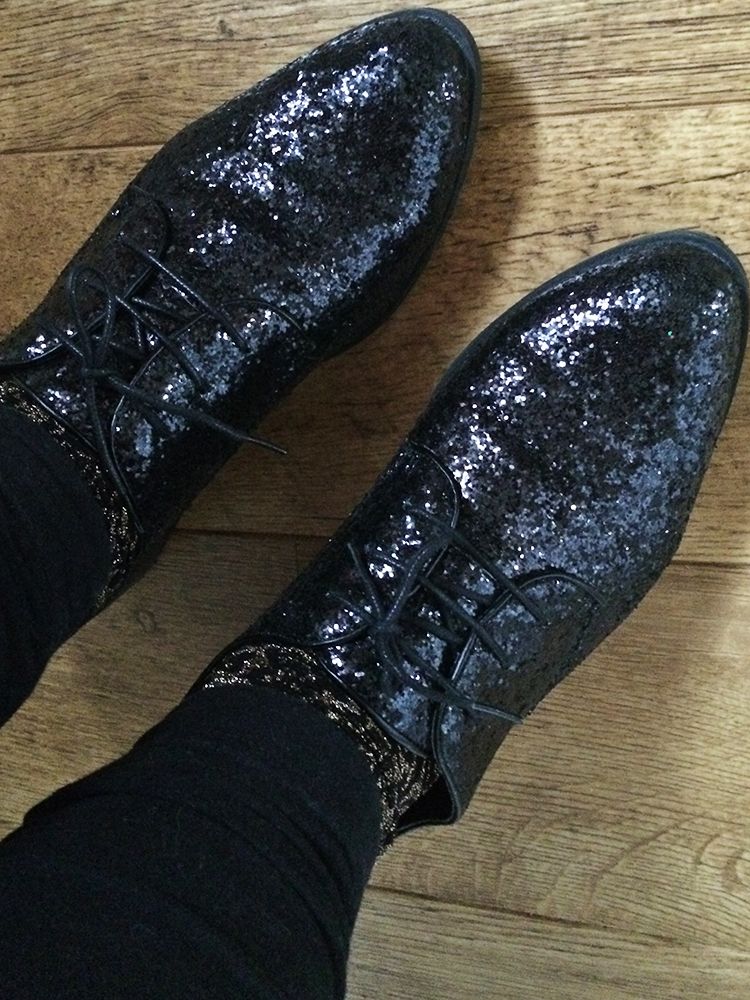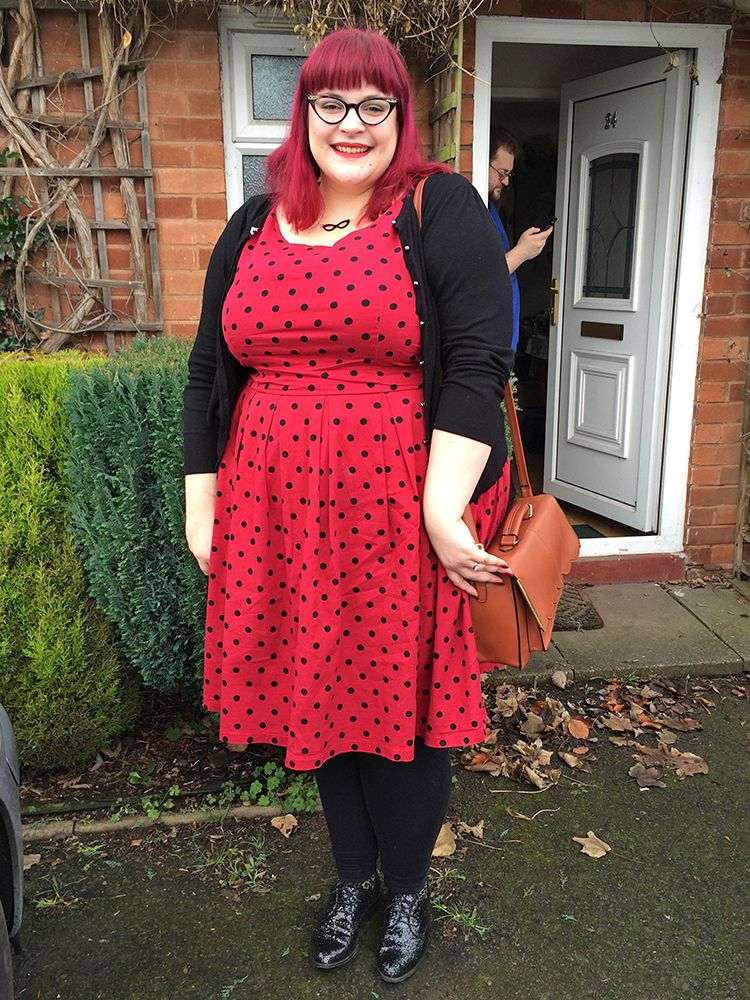 Hello big brother in the doorway!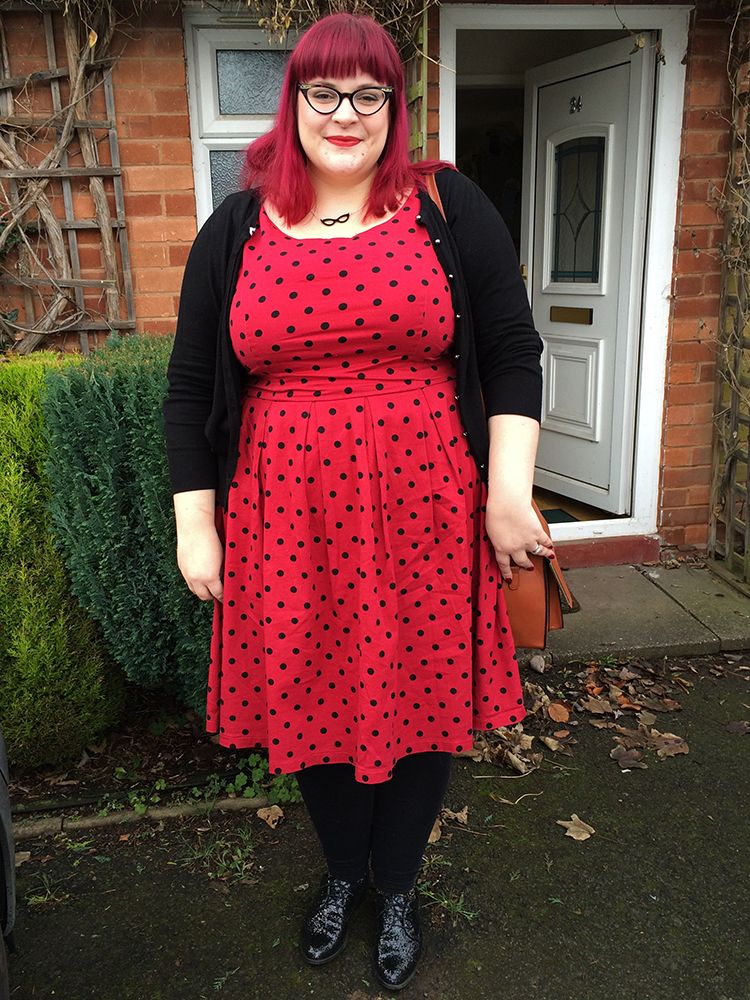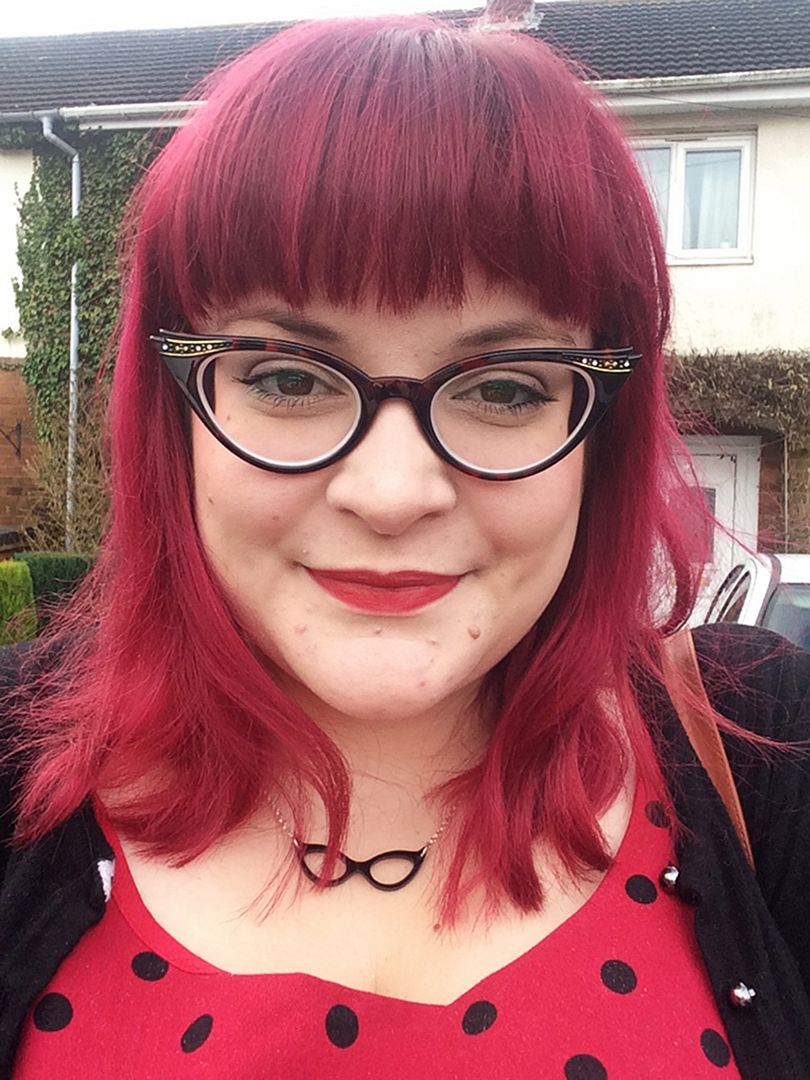 Love,
Mrs D x