Pyjamas aren't something you see very often on fashion or style blogs but considering I spend approximately 74% of my life in them I thought it was about time to introduce them.
I have a touch of the Princess and the Pea syndrome and cannot sleep in pyjamas so mine are reserved for cosy evenings and lazy mornings, which incidentally I have rather a lot of. Pyjamas have to be comfortable, matching and cute and these
Minnie Mouse 'jamas from Simply Be
are all of those things. I'm not even slightly ashamed to say I love Minnie Mouse. Bow in her hair, polkadot dress, loud shoes...what's not to love?!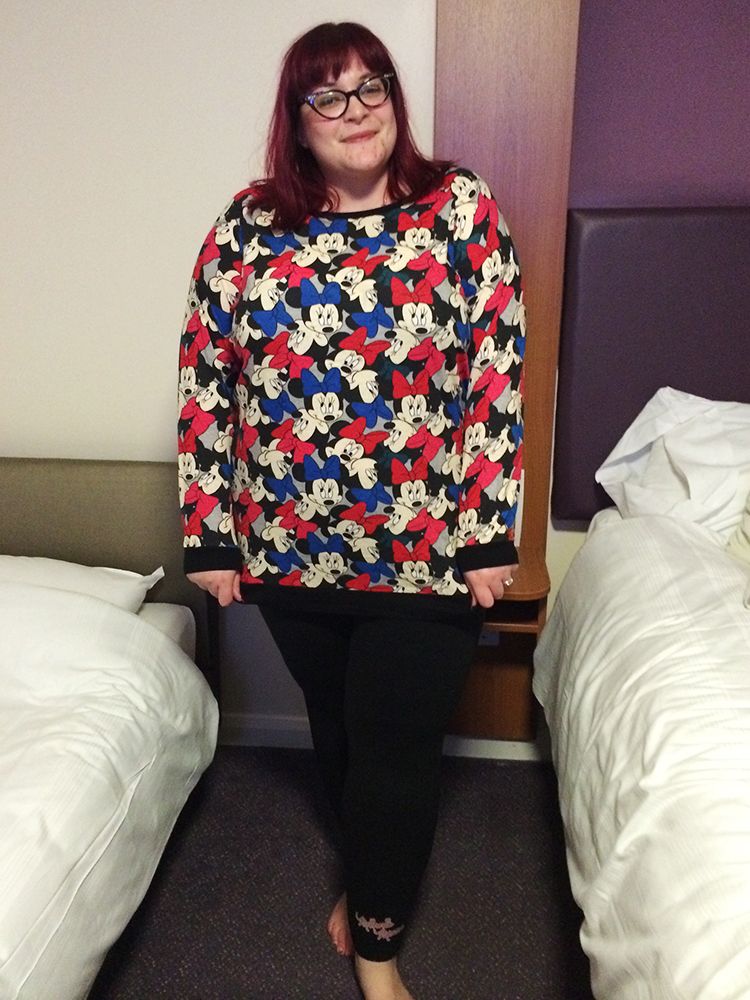 Finding plus size pyjamas in cute cartoon prints is quite rare but Simply Be have quite a few including
Betty Boop
,
Hello Kitty
,
101 Dalmations
and more
Minnie Mouse
. I really wish it was socially acceptable to wear pyjamas as regular clothes, really, really wish.
Love,
Mrs D x