As much as I love Halloween I rarely get a chance to dress up because I never do anything that warrants it so sadly you won't find an incredible costume here. I always get some sweets in for the trick or treaters, carve a pumpkin to put outside (although I didn't have time this year so bought some glow-in-the-dark balloons from Tesco which turned out to be utter rubbish) and watch a scary film.
Mr D found our local art cinema,
Errol Flynn Filmhouse
was showing The Evil Dead at 11.45pm. We seriously struggled to stay awake but it so worth it because it was even more hilarious on a big screen! If you've never seen it, I strongly urge you to, it is quite possibly the cheesiest, funniest, most disgusting horror film I've ever seen. Despite the fact that it was released in 1981 and therefore the special effects and make-up are laughable, it is seriously stomach floppingly gross in places. Stop motion decaying, cottage cheese innards and more tar like blood than you can shake a stick at. It is glorious! There were only about 30 people in the cinema and we were all cheering and laughing along, it was so much fun.
Oh my god, we've run out of sweets!
Halloween seemed the purrfect opportunity to don the black sequin cat eared fascinator I was gifted by Arcadia and my beautiful
Black Cat It Again dress from Modcloth
. From far away it just looks like it's covered in black splodges but up close it's fat black cats! I got this dress in the Modcloth sale a few weeks ago and for some reason I wasn't expecting to love it as much as I do but it's lovely! I got my usual 3X and as always, the fit is spot on.
(I almost didn't post these photos because they're so rubbish...no shoes so not even a proper outfit and the worst cluttered background I could have found! I love you Autumn and Winter but not your lack of light.)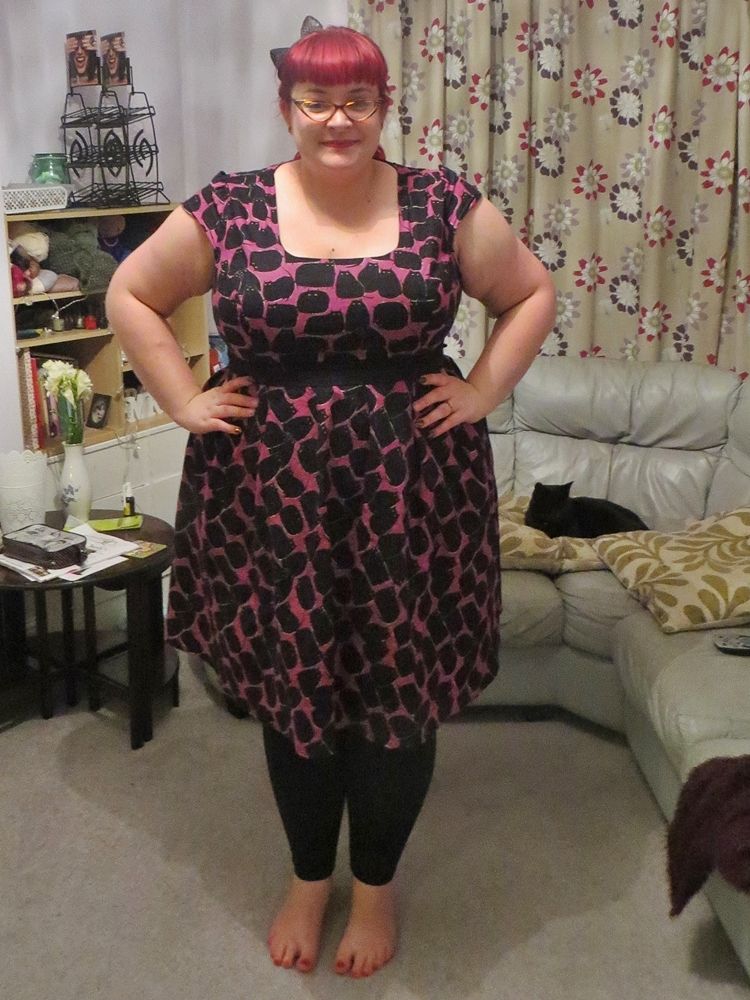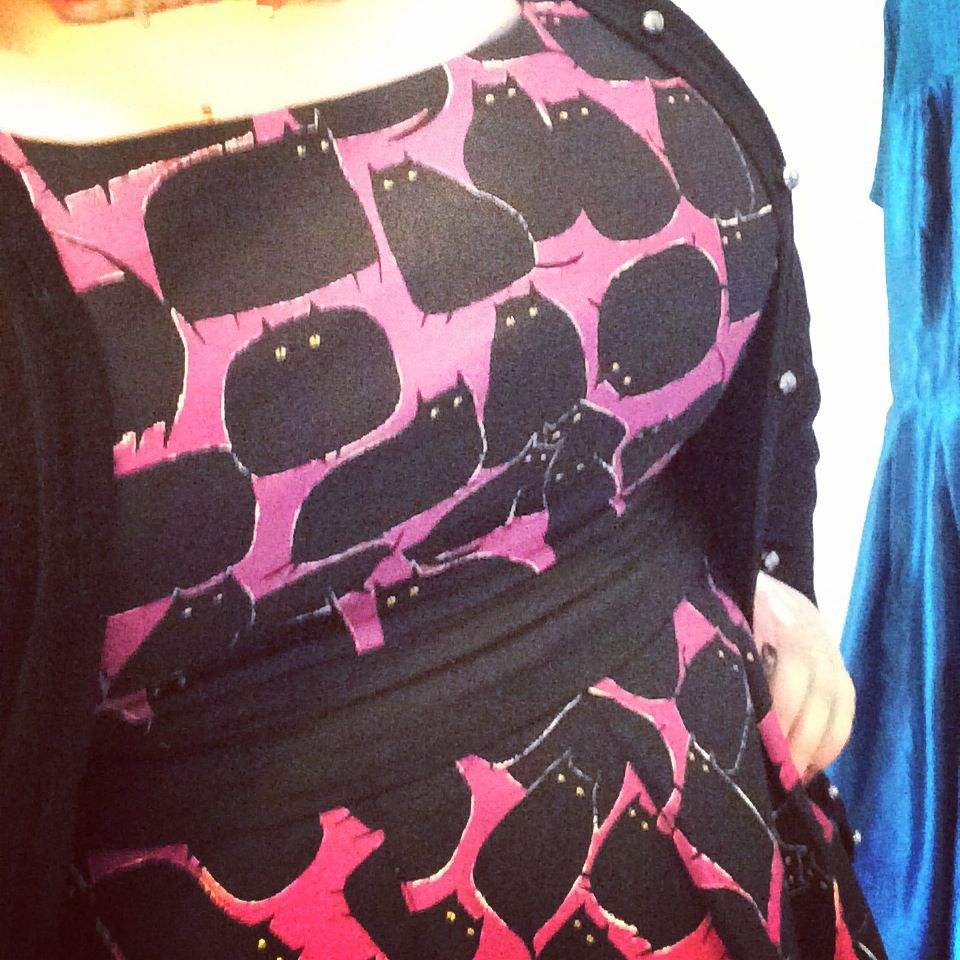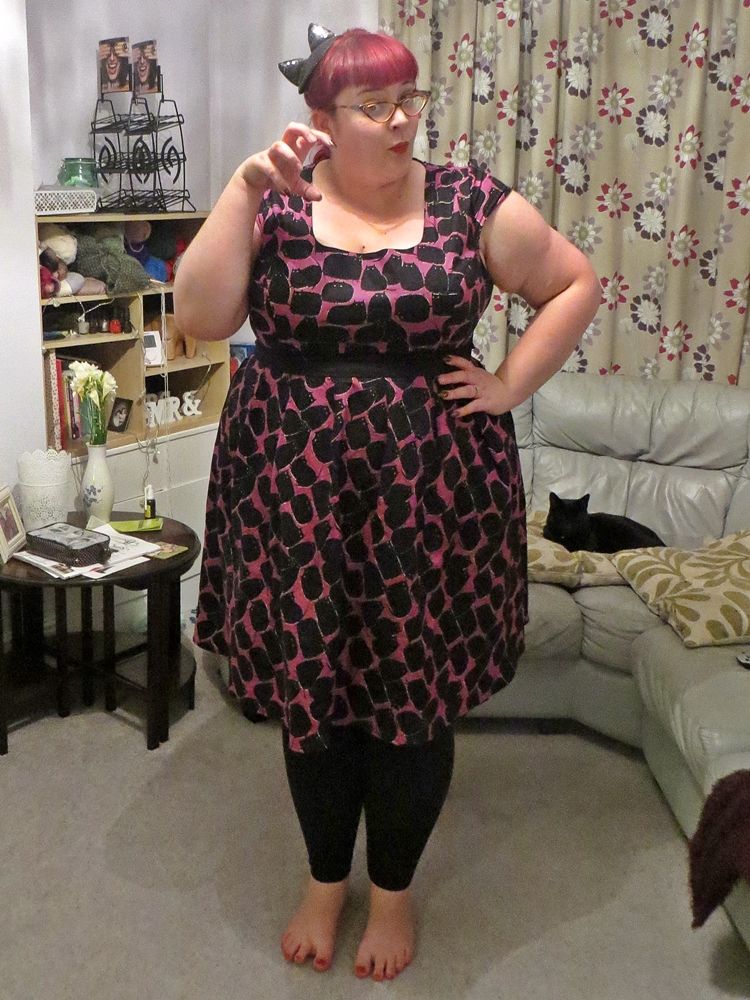 Clutter and untidy living room from my new found busy life at university.
My very own black cat from...Cats Protection.
What did you do for Halloween? Do you hate me for my awful photos?
Love,
Mrs D x