My husband and I celebrated our third wedding aniversary last week so we splurged on a really lovely meal and cocktails at the weekend. I wanted to wear something pretty but still quite casual. Husband is a fan of my polkadot dresses and I've been dying for somewhere to wear this beautiful polkadot cut out dress from
eShakti
so it seemed a good opportunity.
I've wanted to order from eShakti for years but as they only ship to the US I couldn't do that without using a re-direct service. Earlier in the year though I bit the bullet and tried out
Reship
. The joining fee was small, only around £2.50 and that was the only payment I had to make to them. They gave me an address in Portland when signing up and I apprehensively sent my eShakti order there. My order arrived there within the week leaving me at the courier stage. Using their shipping quote form I decided to use DHL which is a company I'm familiar with and have had no issues with before. The shipping charge from the US to here was around £60 which I didn't think was so bad at the time because I had gotten three dresses for the price of two and used a few vouchers. However, that is when the simplicity stopped.
It took three weeks for my order to reach the UK and once it had cleared customs it disappeared. The tracking information stopped and it took another 12 days of frustrated calls and emails to DHL to track it down. Once they located it there was even more hassle when the tracking information told me it had been delivered but it hadn't! It was incredibly frustrating but it did eventually arrive safely. With extra customs charges to pay, obviously.
The three dresses I ordered are absolutely gorgeous and they fit beautifully. For the first time ever they are exactly the right length! Normally with US sizing each size covers two sizes, for example a 3X is around a 22/24 but with eShakti you can select either of those sizes to make it more specific. You also enter your height and even alter the neck line, sleeve and dress length and remove any pockets, although why anyone would take pockets away is beyond my comprehension!
For the cost of the extra shipping plus the hassle I'm not sure I would use a re-direct service again but I am pleased I tried it because I got three beautiful dresses out of it!
This polkadot pretty is definitely my favourite. The shape is beautiful, the waist sits in exactly the right place and the little cut out triangle makes me feel a teeny bit daring! Although Mr D says I'm so pale it just looks like a white insert haha!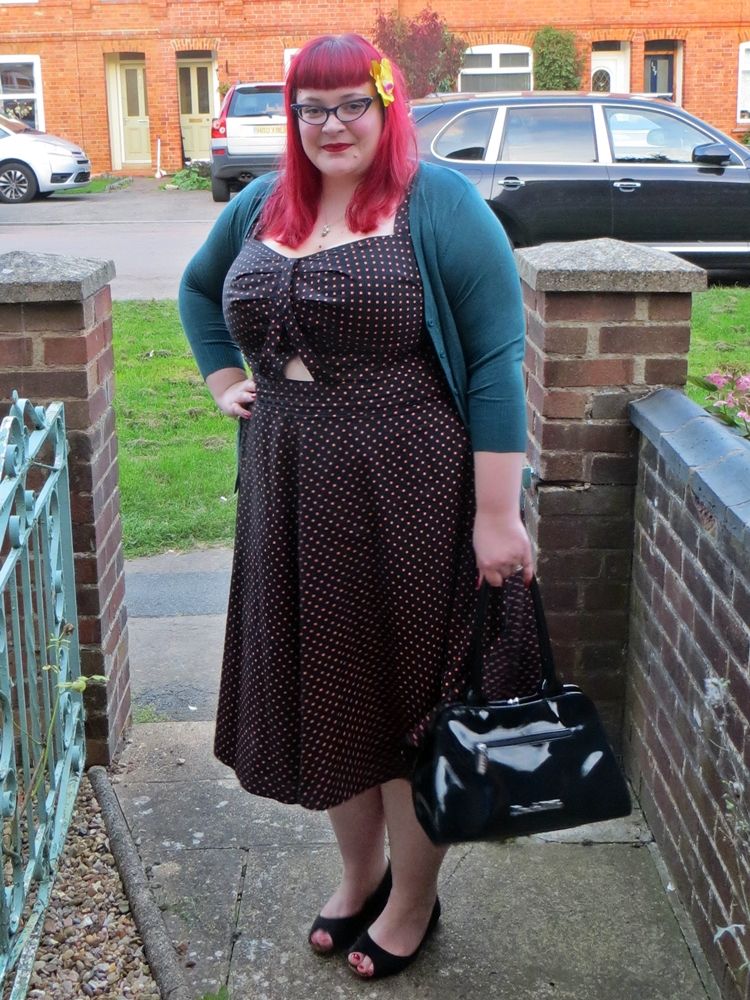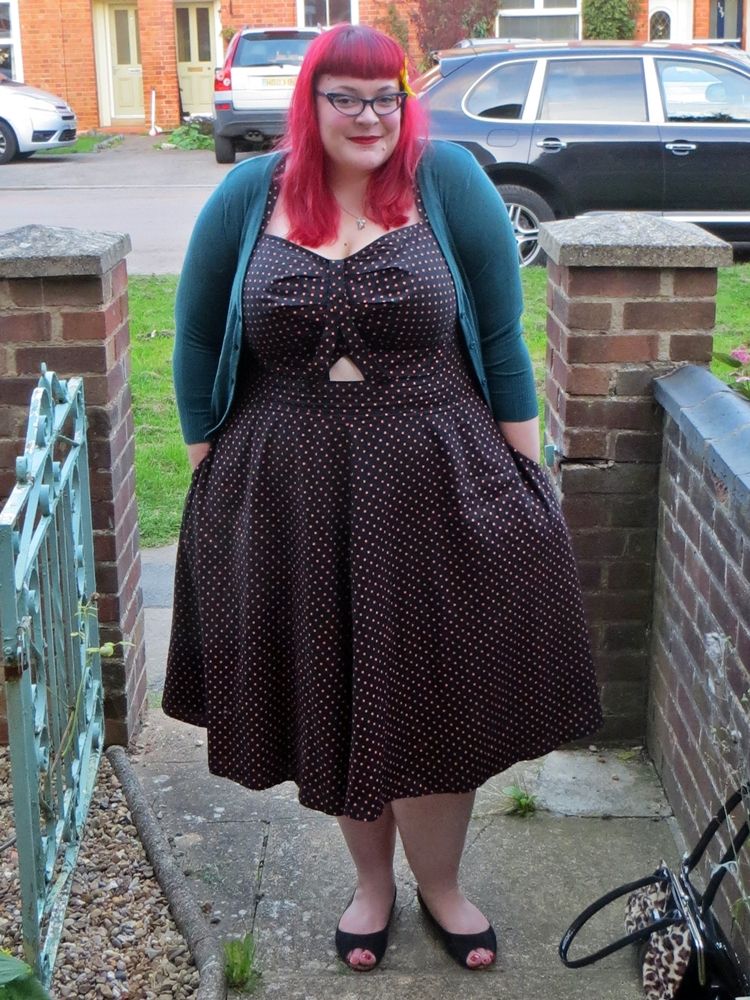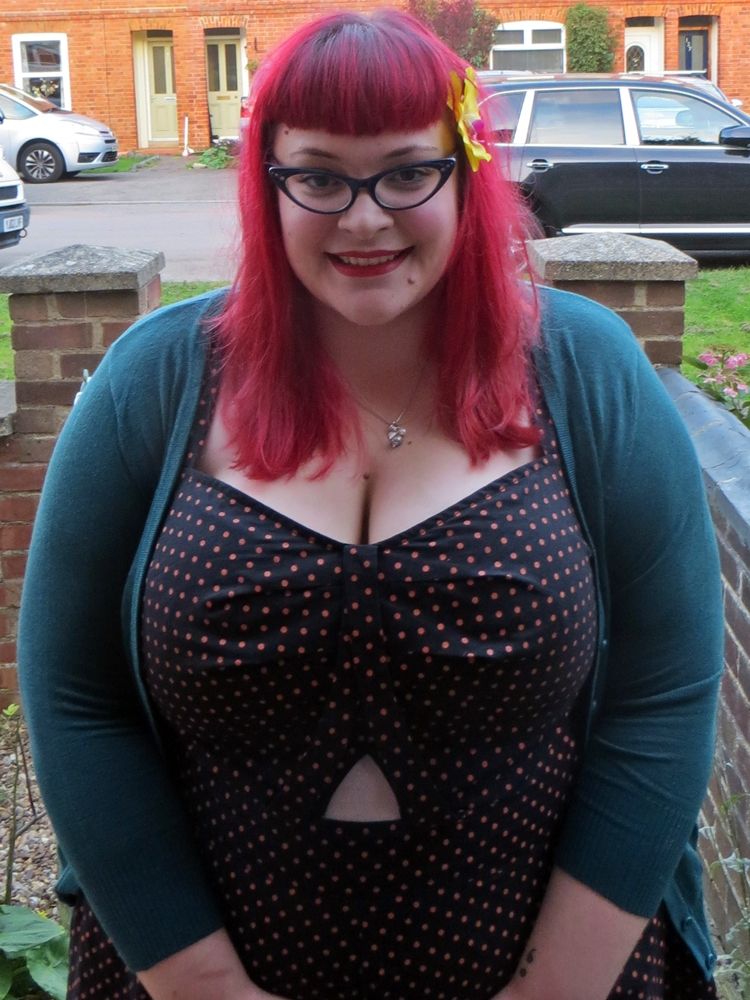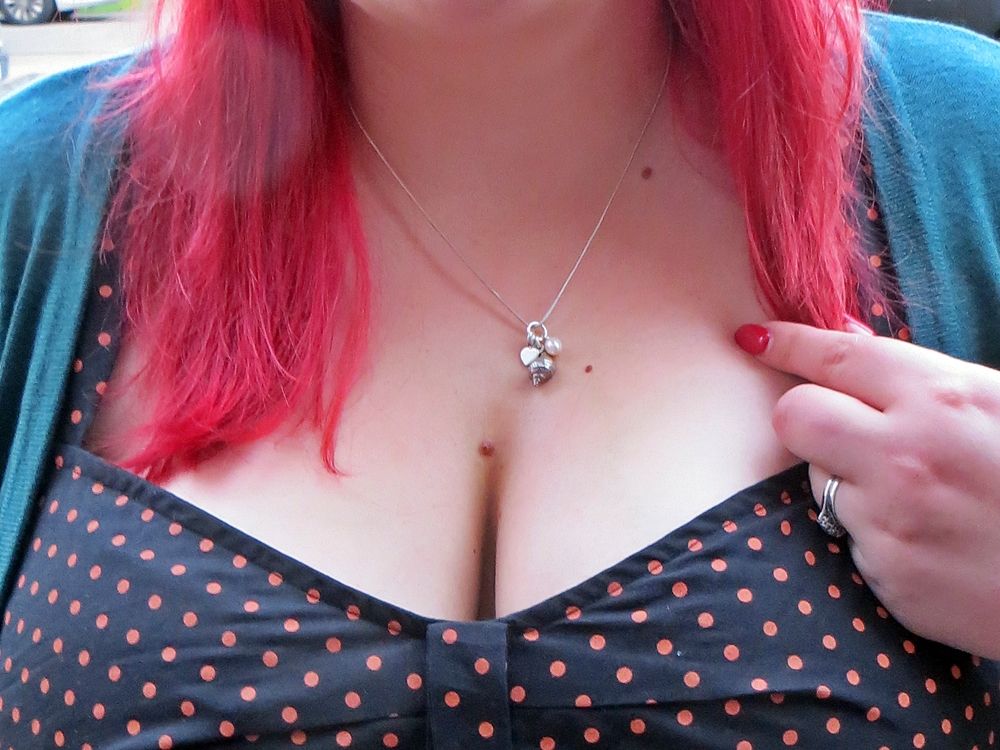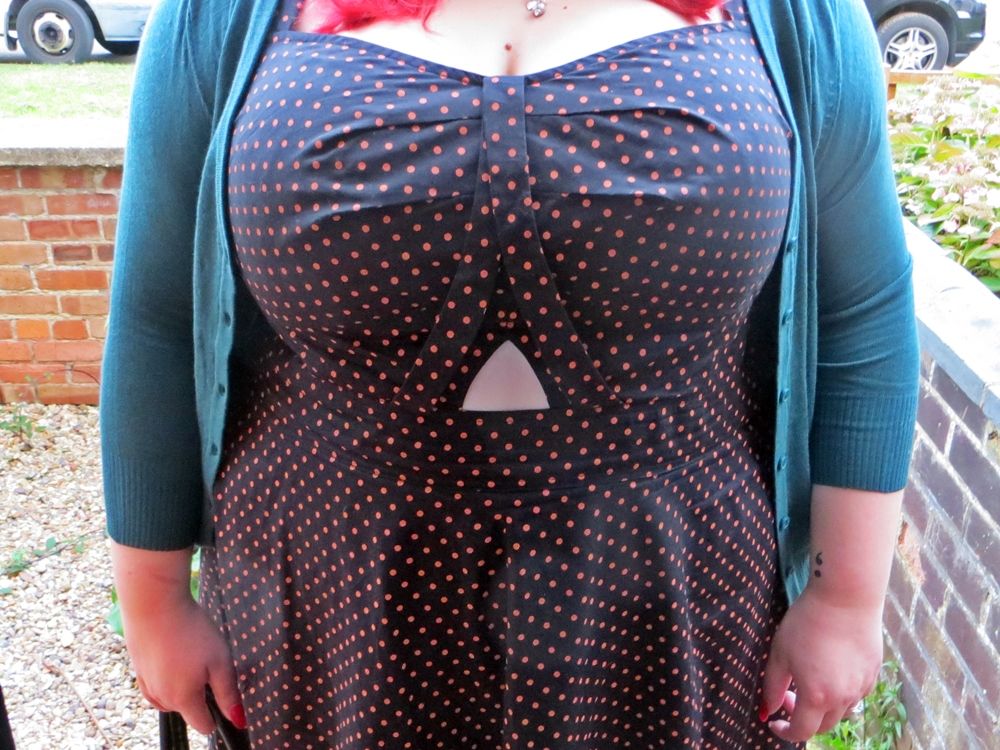 The necklace I'm wearing was my wedding gift from Mr D. It was a complete surprise as we said we weren't going to buy eachother them! It has a heart with my initial on, a pearl and a seashell (because he proposed on a pier). I love saving it to wear on special occasions.
Lipstick is Besame Red from Besame
Have you ever used a re-direct service? I'd be really interested to hear other peoples' experiences.
Love,
Mrs D x
I've been nominated for Best Blogger in the British Plus Size Awards, eek! Vote for me (pretty, pretty please with a cherry on top) by clicking on the image.