If you don't already know,
Twinwood
is a vintage music and dance festival in Bedfordshire with over 100 traders selling vintage wares, jewellery, clothes and loads more. I've always wanted to go but never really had the opportunity so when my lovely friend Sidonie asked if I fancied going I didn't even have to think about it!
Vintage fashion is a huge part of the event so it took me a while to decide what I wanted to wear. Being plus size there are very, very few genuine vintage items available to me so the majority of my clothes are either reproduction or just a little retro inspired. After having read a vile article the night before about '10 mistakes people make with vintage' I had a moment of apprehension because I know a lot of vintage fans are very uppity about how vintage should be worn and Twinwood is rife with die hard vintage lovers. As someone who loathes general fashion rules (especially plus size ones) the article really irritated me as it was simply another form of policing peoples' choices. I'm still working on not caring what people think and doing my own thing but fortunately when it comes to fashion choices that's where I feel most confident so after a brief moment of 'wah I don't deserve to be there', I got a surge of confidence and decided to wear what I felt most comfortable in. And it just so happens that the outfit I felt most comfortable in is one of my tackiest, brightest and most beautiful dresses!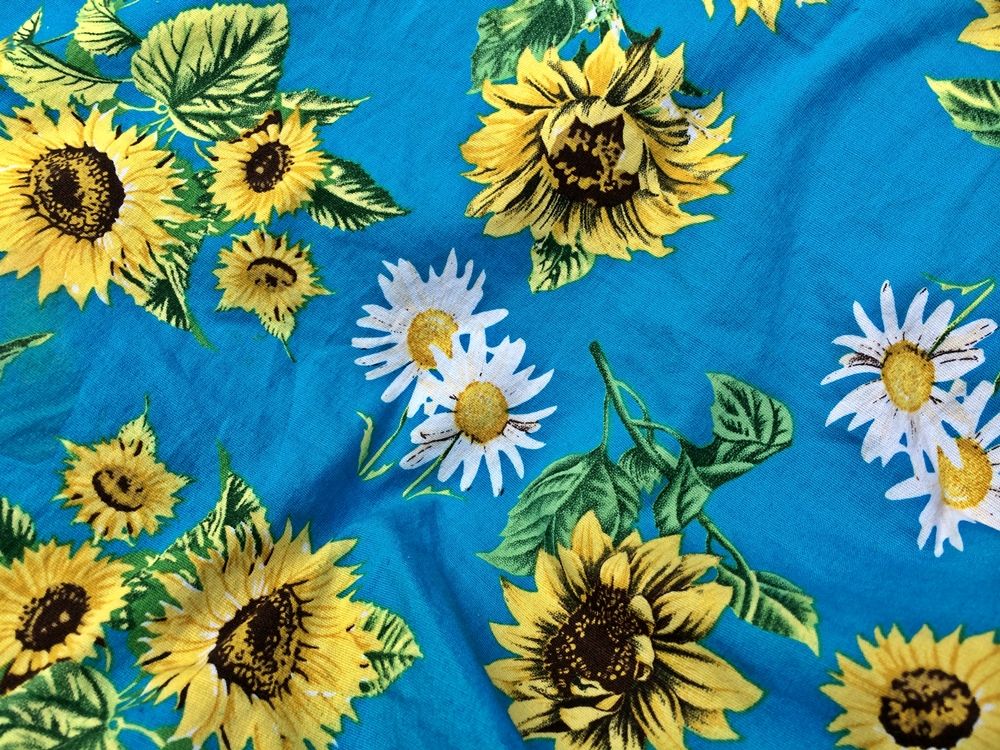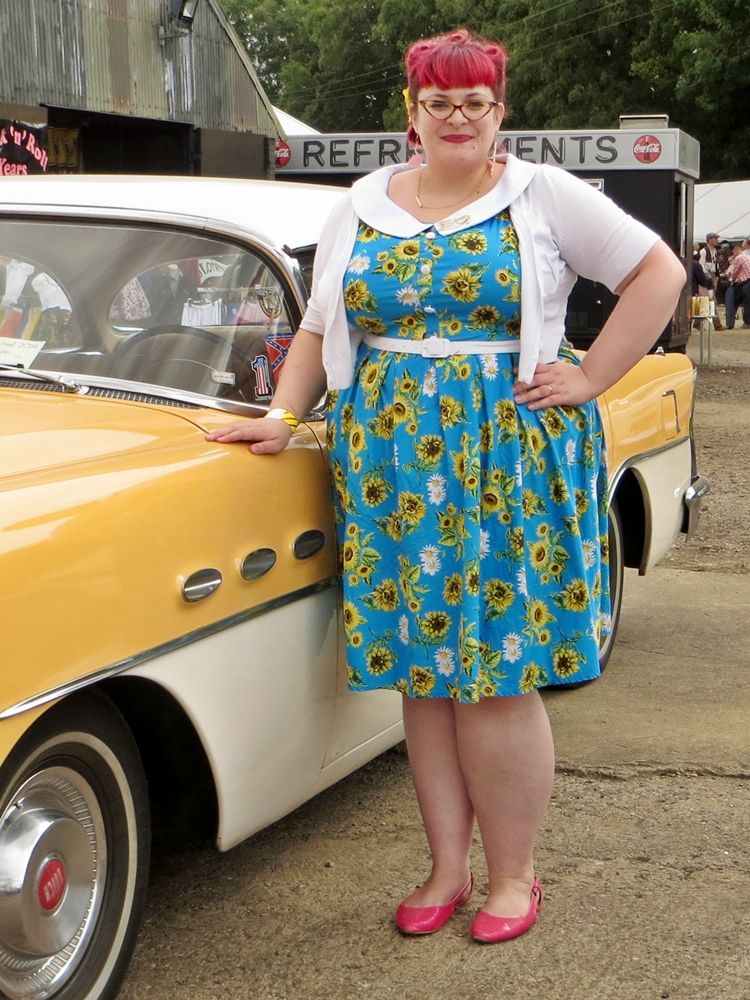 Sid is not only my lovely friend but she is also a vintage hair extraordinaire and runs her own business under the name of
Aurora Loves
. This benefits me greatly because not only do we swap fringe cuts for manicures but I get to have fancy hair! I asked her to put it up for me but low on my neck and this is the magic she created.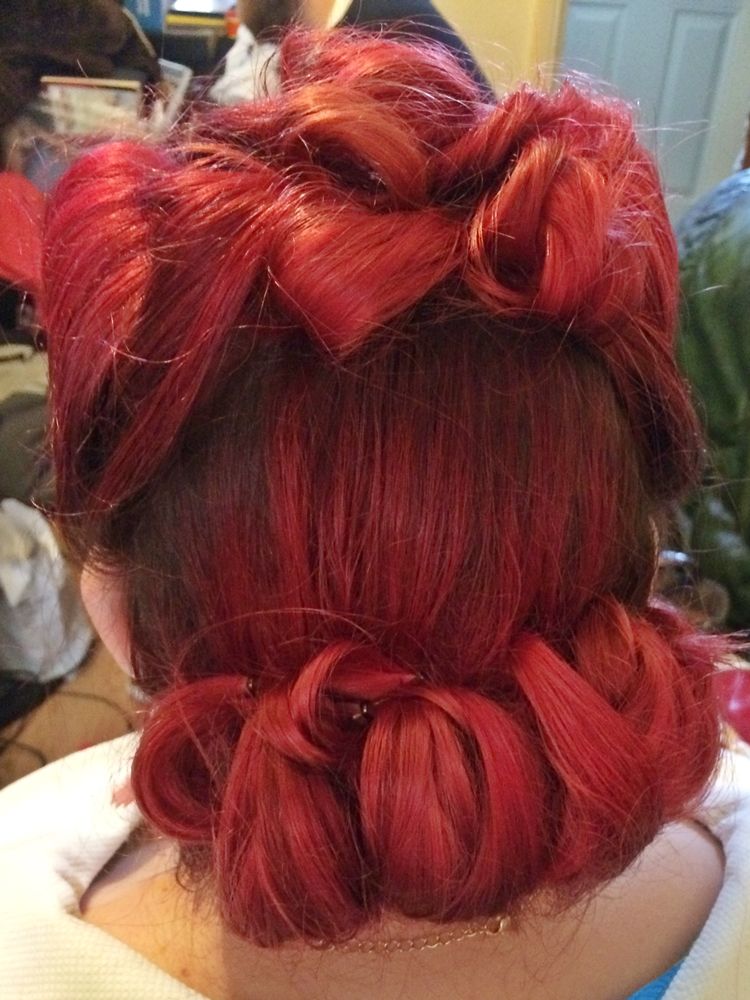 Moley moley mole
We spent the day browsing the stalls, rummaging through hair accessories (including an enormous magical Mary Poppins style box of £1 chiffon headscarves!), listening to the music, watching people dancing and posing with cars.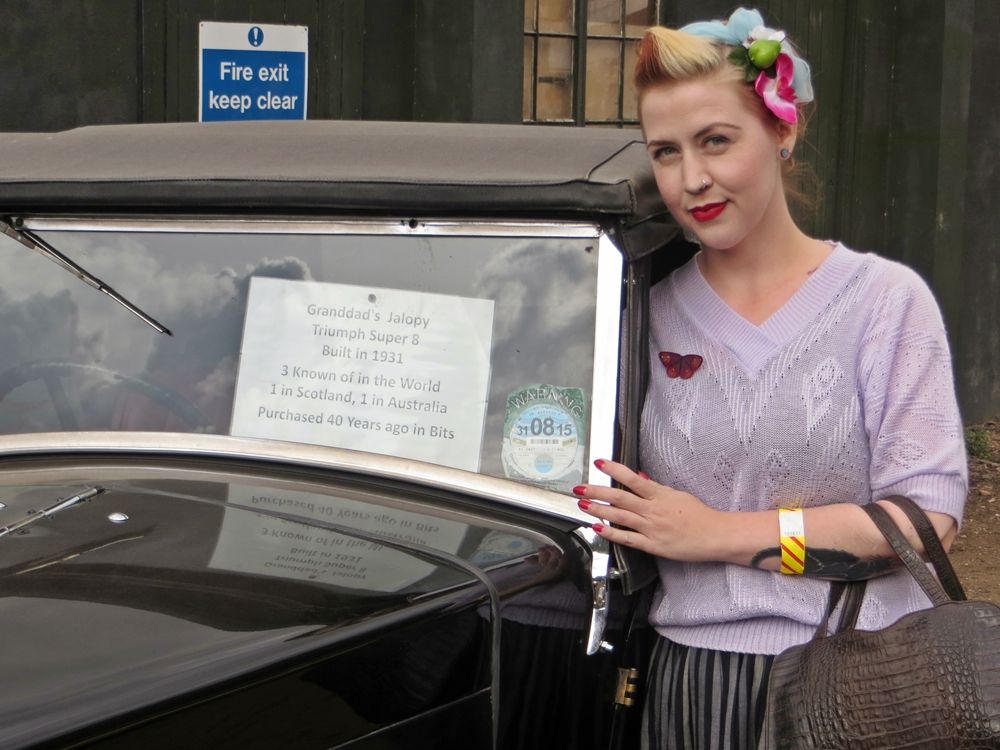 Beautiful Sid with a special car who is only one of three in the world!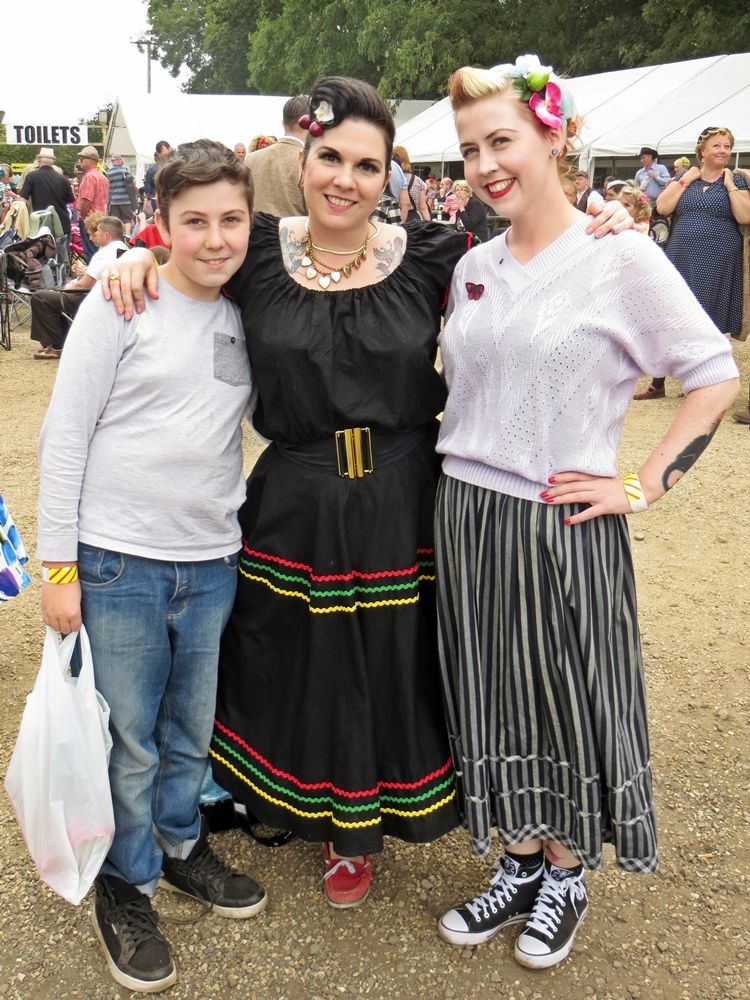 We bumped into our gorgeous friend Maddy and her handsome not-so-little-anymore boy.
I loved this mustard beauty.
Vintage cat eye glasses brooch
Handmade hair flower
I really enjoyed my day at Twinwood and will definitely be going again next year, possibly for the weekend if I'm mad enough to camp!
Love,
Mrs D
ps. Dear Hell Bunny, I want this dress in size fat please...