When I was deciding what to wear to the Evans Design Collective catwalk I toyed with the idea of buying something new and trying out something on trend. I've always felt a bit funny calling this a fashion blog because I don't tend to follow fashion very well. I like the way I dress and I'm very happy in my silly, childish dresses and boring cardis but sometimes I do feel like I should dip my toe in the trendy stuff. However a few sensible words from
Mrs BeBe
and I realised that I do what I do well and why should I mix it up unless I really want to? Some days I do enjoy putting my jeans on and being more casual but honestly, the idea of really on trend fashion scares me a little bit!
And so, I decided that London Fashion Week would have enough fashionable folk around so I opted for something I loved that already lived in my wardrobe.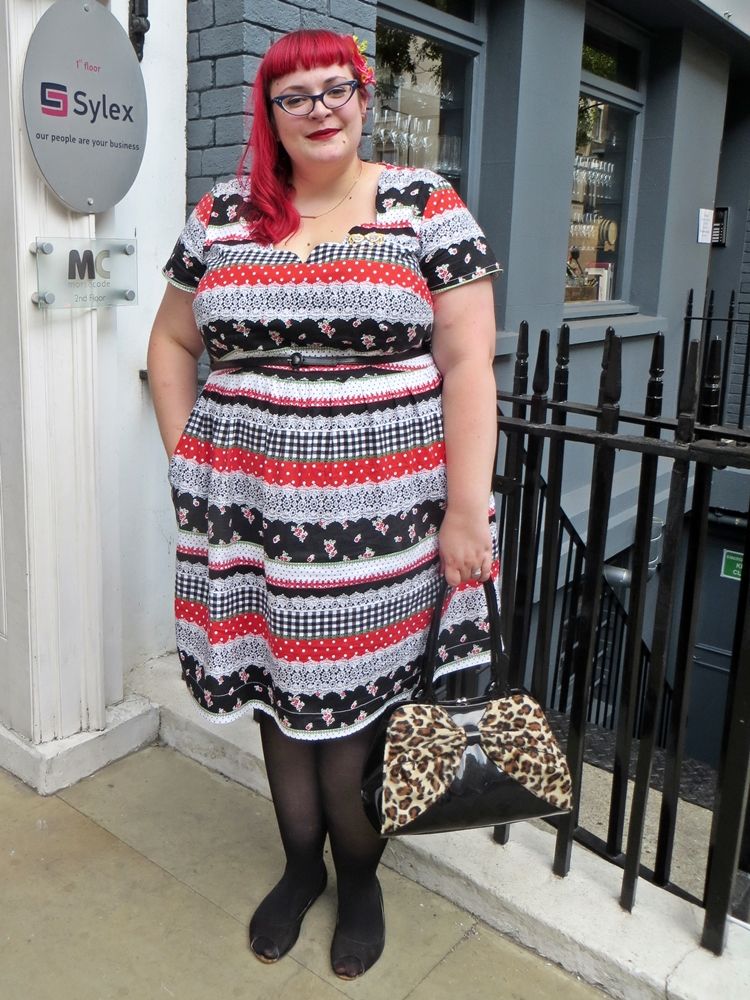 What would you wear to London Fashion Week?!
Love,