I know, I know, it's another Modcloth dress, I'm sorry! I was a bit apprehensive about buying this
Make Yourself At Home dress
because the shape of the skirt is a lot different to ones I usually opt for. I'm so used to swing skirts that skim over my hips and the line following through to a flared shape which works well for my smaller waist and wide hips. However, this dress has a classic a-line skirt, something I haven't worn a lot so was a bit nervous about. As it happens, I absolutely love the shape!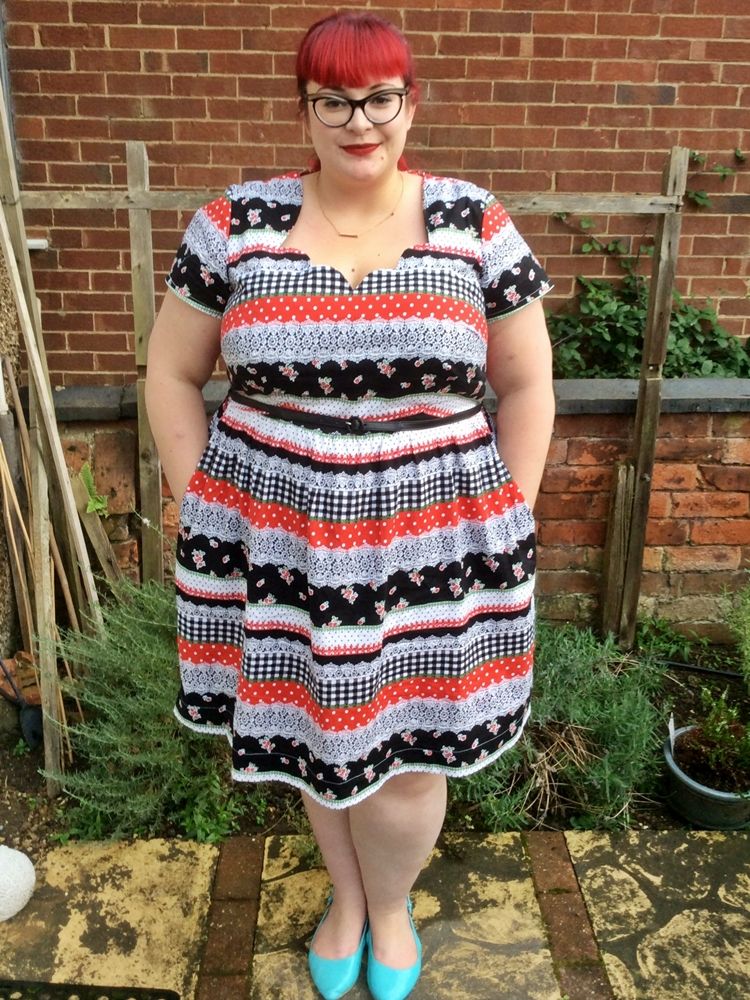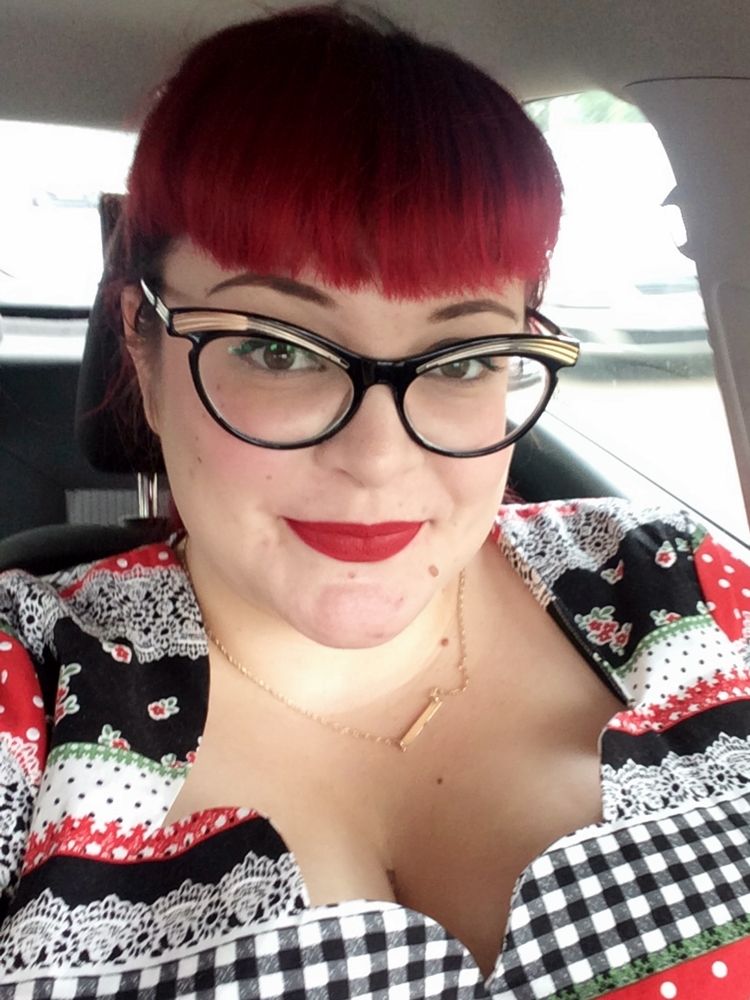 I'm wearing a 3X which translates to the size I normally wear, a UK24. Due to the skirt being that little more fitted I expected it to be a little tight over my hips but it isn't at all, there's plenty of room even with my hands in the pockets. This particular dress is from a collection called
Bea & Dot
where the majority of the items on my wishlist are from and also over half of the Modcloth items in my wardrobe! I find their items fit me best; not too tight around my big boobs, fitted in the waist and generous on the hips. This is definitely one of my favourite items in my wardrobe at the minute along with the cardigan which may or may not have cats in jumpers on it...
Urban Outfitters initial necklace
Love,