If you haven't heard of Plus North (where on earth have you been?!) it's a plus size fashion event in the North of England that celebrates plus size women and all the fashion related things we love! I attended the first one in 2012 and it was the defining moment of my body acceptance ~journey~. (Is there any non-twee, cheesy way of saying that?!) I went with my husband and spent the entire time deep breathing my way through panic attacks and not speaking to people. Fortunately for me three wonderful ladies sat on a table with my husband and I and eased my anxiety by being generally lovely. I even mustered the confidence to wander around the stalls and had my first encounter with the beautiful soul that is
Pesky Chloe
. Being exposed to so many plus size women in one place who were confident, happy and had access to relevant fashion had such an impact on me. My favourite thing about Plus North is that they use non-professional models for the catwalk (including me, heyyyy!). Seeing women who had fat tummies, cellulite on their chubby thighs and body parts that I could relate to walking down the catwalk confidently completely overwhelmed me and made me a bit teary! It opened a whole world up to me that I didn't really know existed and I am forever grateful to Plus North for that!
Beautiful models from 2013.
Last year was a totally different experience. I went alone, met tons of new people as well as seeing friends, I spoke to hundreds of people, interacted with brands and modeled for Simple Be. The day event was heaving with brands, big and small, had 5+ catwalks spread across the day, blogger related workshops, chances to buy beautiful clothes and accessories at bargain prices and goody bags a plenty! The evening was sponsored by Scarlett & Jo to showcase their new collection and descended into...well, two words; drunk karaoke.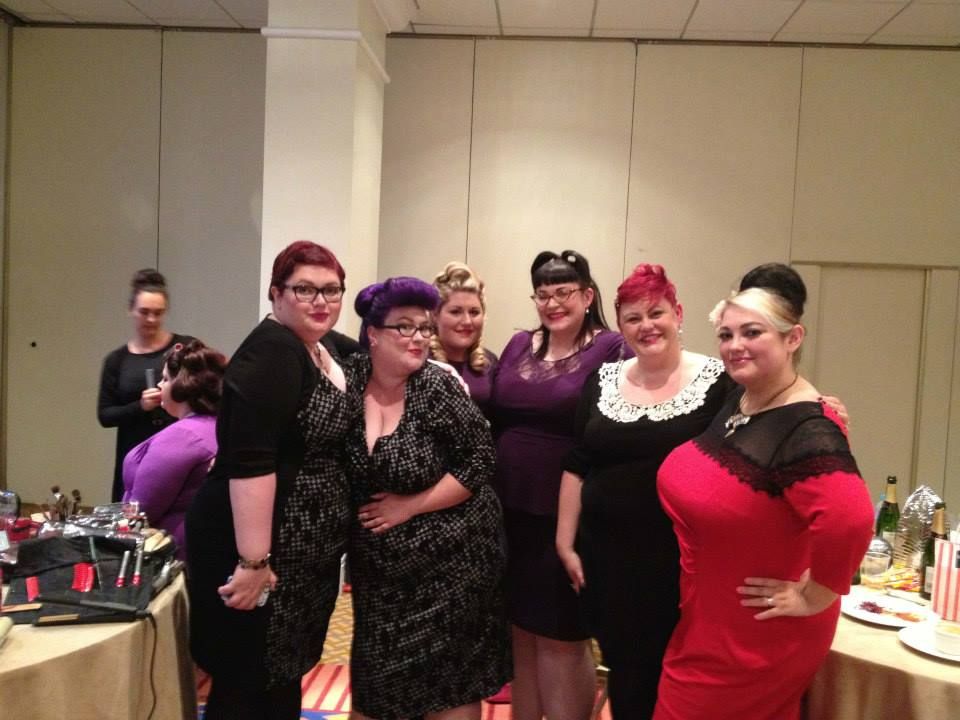 Scarlett & Jo model babes!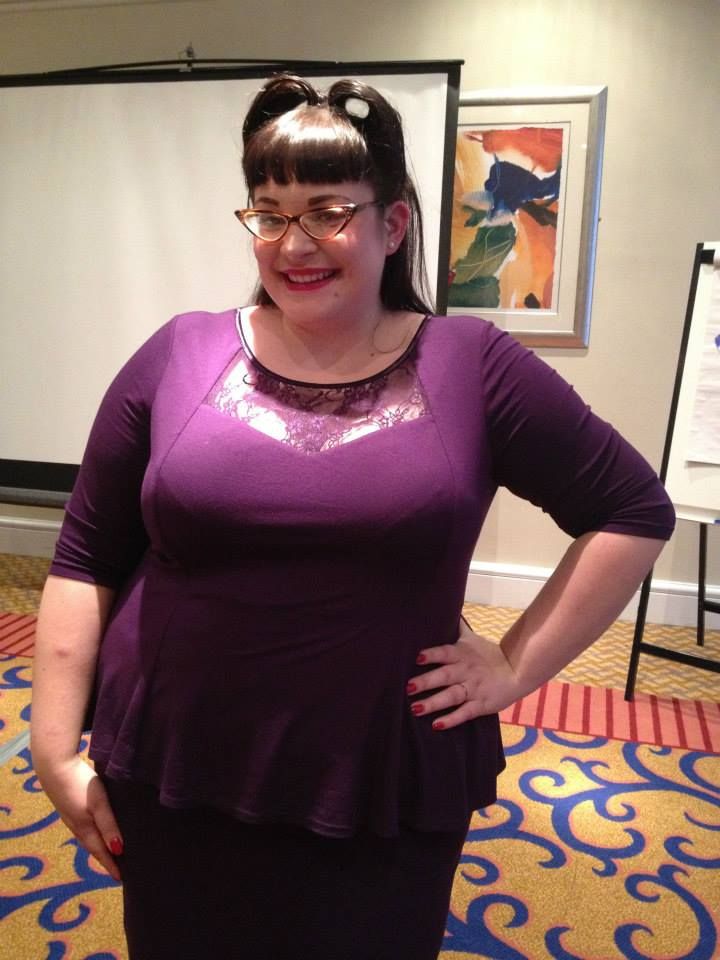 The gorgeous S&J dress I modelled.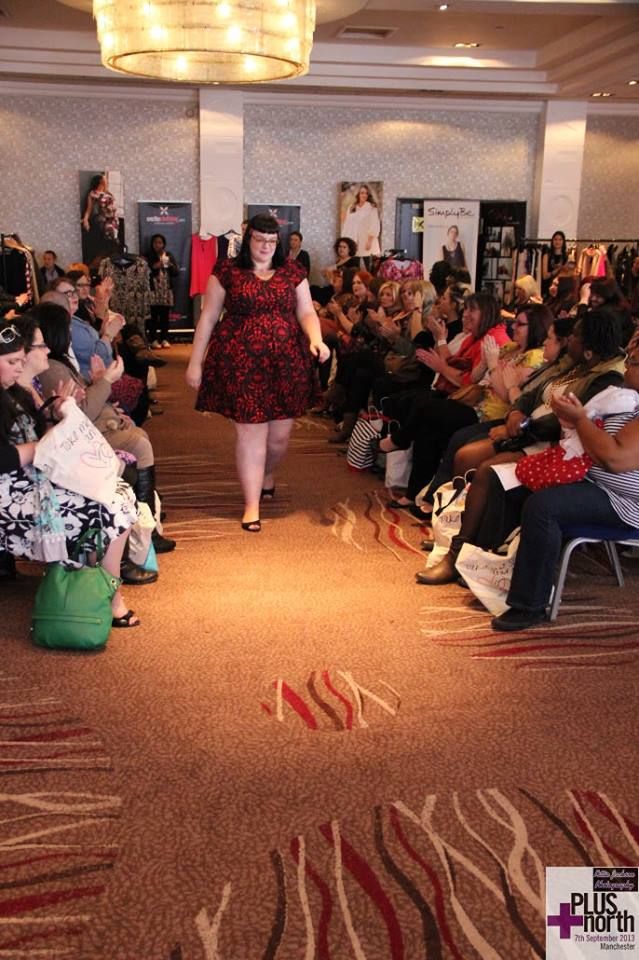 Getting my model on for Simply Be!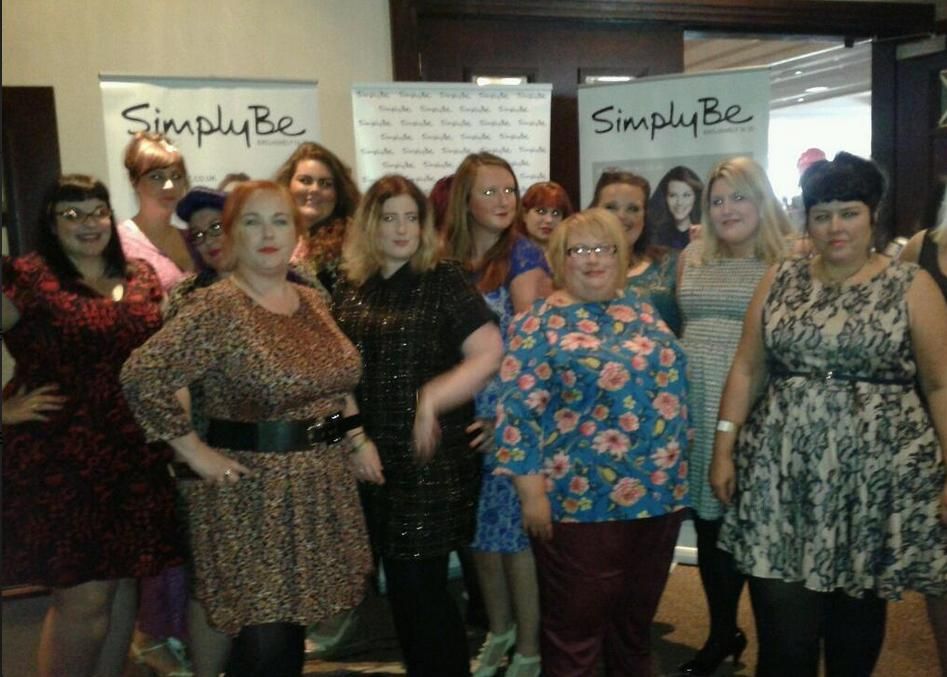 The gorgeous Simply Be models.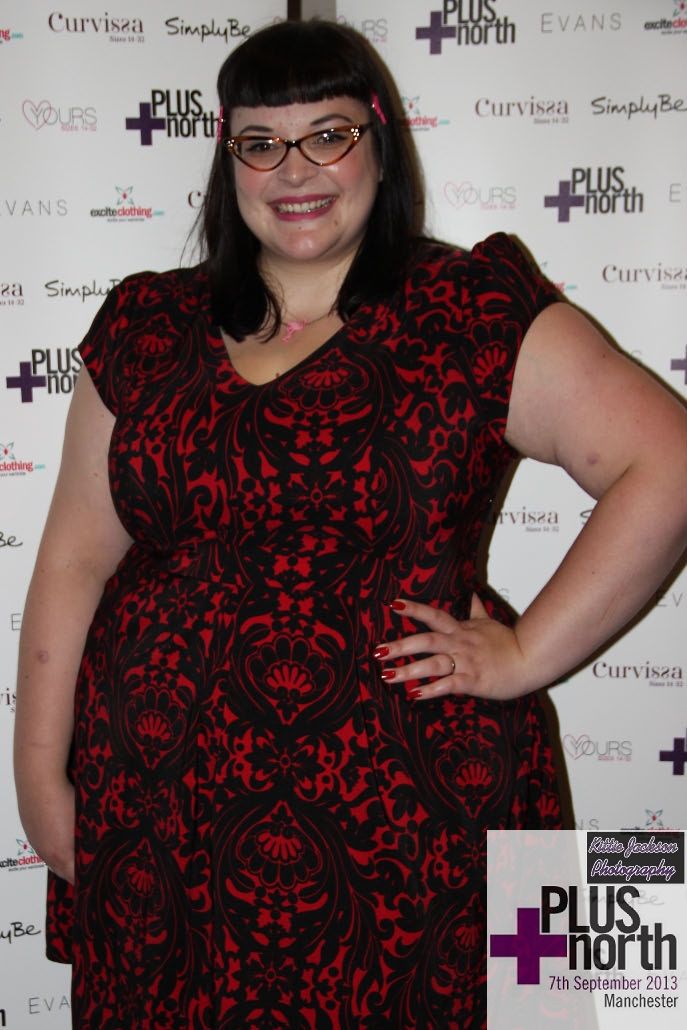 I LOVED the Simply Be dress I got to model!
I'm not ashamed to say that Plus North is one of the biggest highlights of my year. It's one of the few places that I feel completely comfortable in. I don't mind wandering around on my own, approaching people and initiating conversation which is a huge thing for me. Everyone is there for the same reason, to celebrate fashion in a safe and inclusive space, whilst having the most fun!
If you don't already have your tickets I strongly urge you to, you will not regret it!
Love,
Mrs D x