As of September I will be going to university 9 years later than the average student! I went at 18 but after three course changes, endless teary phone calls to my mum and many hours spent alone in my room I decided it probably wasn't the best place for me to be at that time. It was really tough to leave but it worked out for the best because two months after I met a silly, not-yet-bearded boy who ended up being my husband!
I'm very excited to go back to school not least because it means new stationary and perhaps new clothes. For the next few weeks I'll be putting together outfits in the hopes of inspiring any other slightly older students who are a bit nervous about being around hip and happenin' teenagers!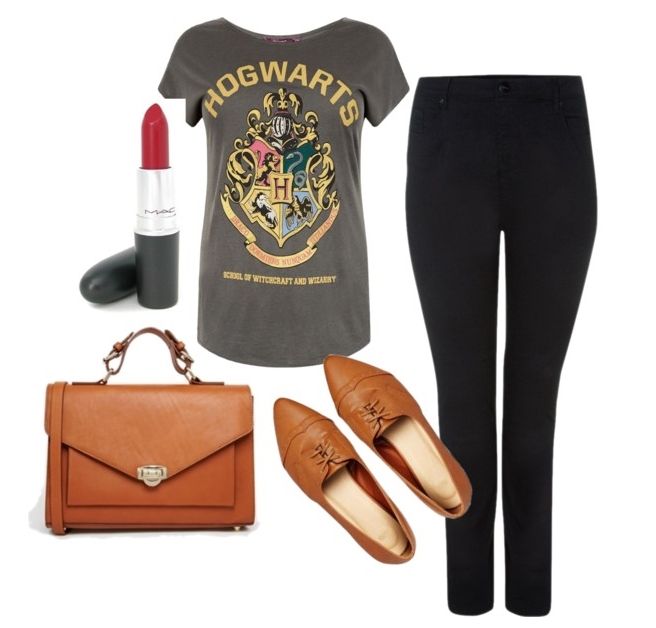 I couldn't not include the
New Look Inspire Hogwarts t-shirt
, it's perfect for the university nerd! I modelled these
Simply Be Super Stretch Chloe jeans
last weekend at StyleXL and am now a total convert, they're so comfy and fit beautifully; no baggy knees and tight round the ankles. I really love tan coloured accessories this summer so I had to include this
ASOS Leather Satchel bag
and
ASOS Pointed Leather flats
. This would be a pretty casual outfit for me so I'd top it all off with a slick of
MAC Ruby Woo
.
Would you wear this outfit?

Love,
Mrs D x