Joe Browns have been with Simply Be for as long as I can remember and although they've never really been my cup of tea I've always admired their items because if you look at their range as a whole it's quite unlike anything else. Their items are full of bold patterns, unique prints and quite often have a grungy/hippy feel. There are often a few steampunk inspired items too! Despite not being hugely drawn to many of their items I do enjoy having a browse just because it's refreshing to see these sort of clothes available in plus sizes! However, during one of these regular browsings last month I happened upon a few dresses that really caught my eye, one of which was this
Perfect Pear dress
.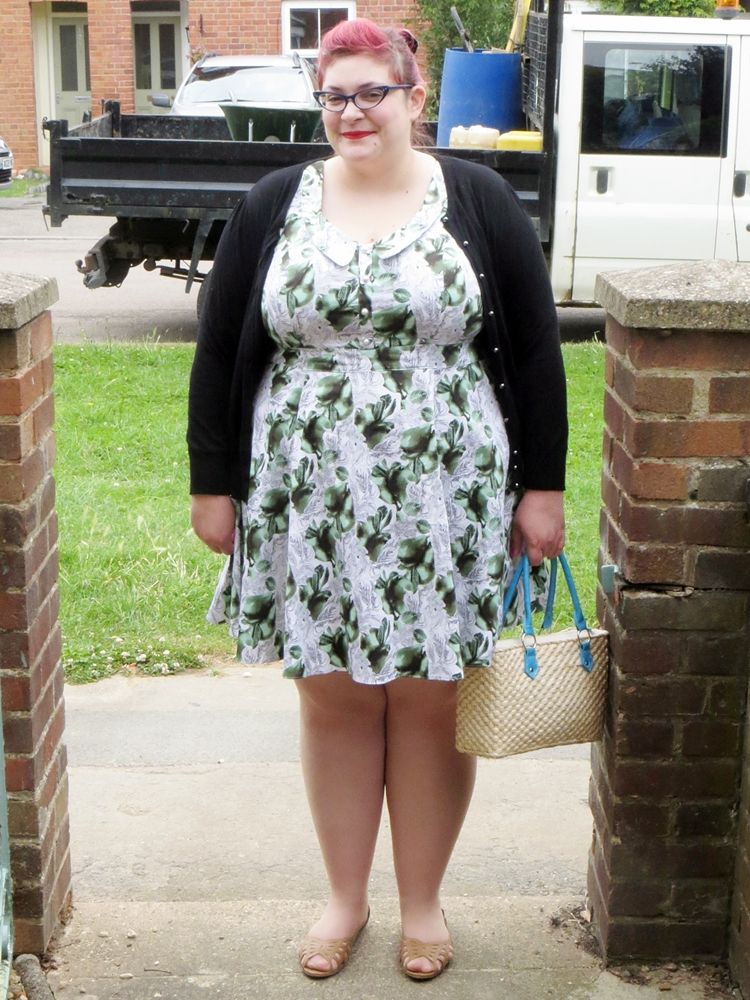 I have no idea why I'm standing like a sack of potatoes.
It fits perfectly in every aspect and gives me a really lovely shape (even if it is covered up with a cardi here!). The collar and pearl button detailing is so sweet I can barely stand it. Normally I would say it's a little too short for my liking but since having my thigh tattoo done I've got new found leg confidence! For the first time ever I've ditched the black tights and leggings when wearing dresses that fall well above the knee and have been opting for flesh coloured tights instead. I'm still not quite ready for completely bare legs simply because they're so bloody white they're veering towards blue! This does mean though that I committed the cardinal sin of wearing open toe shoes with tights...I'm sorry, universe.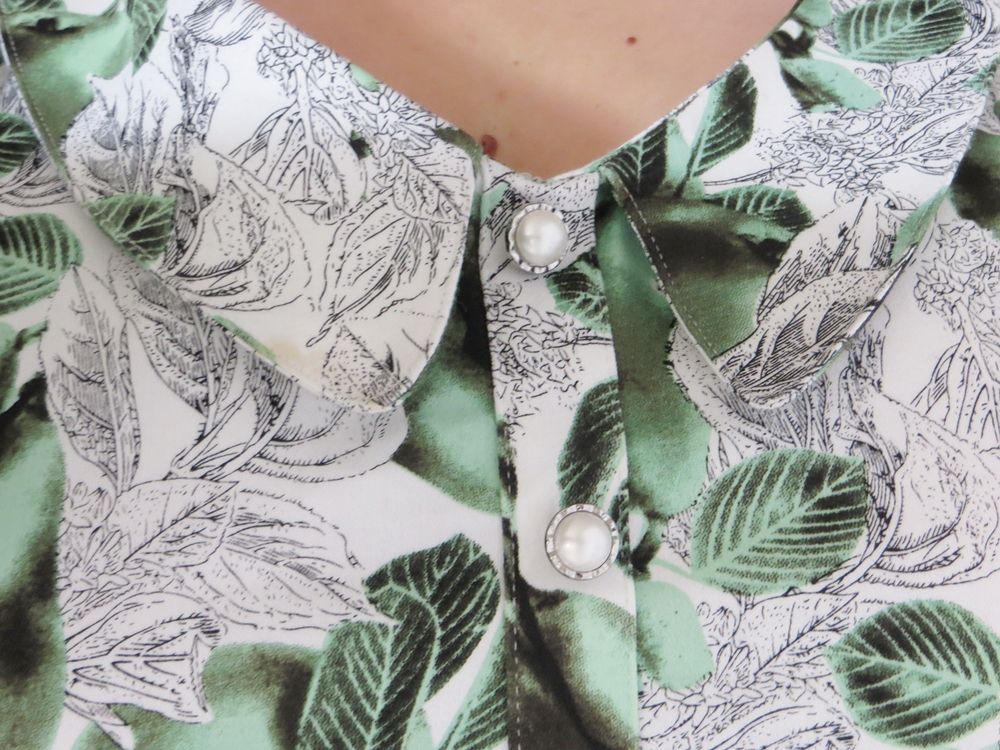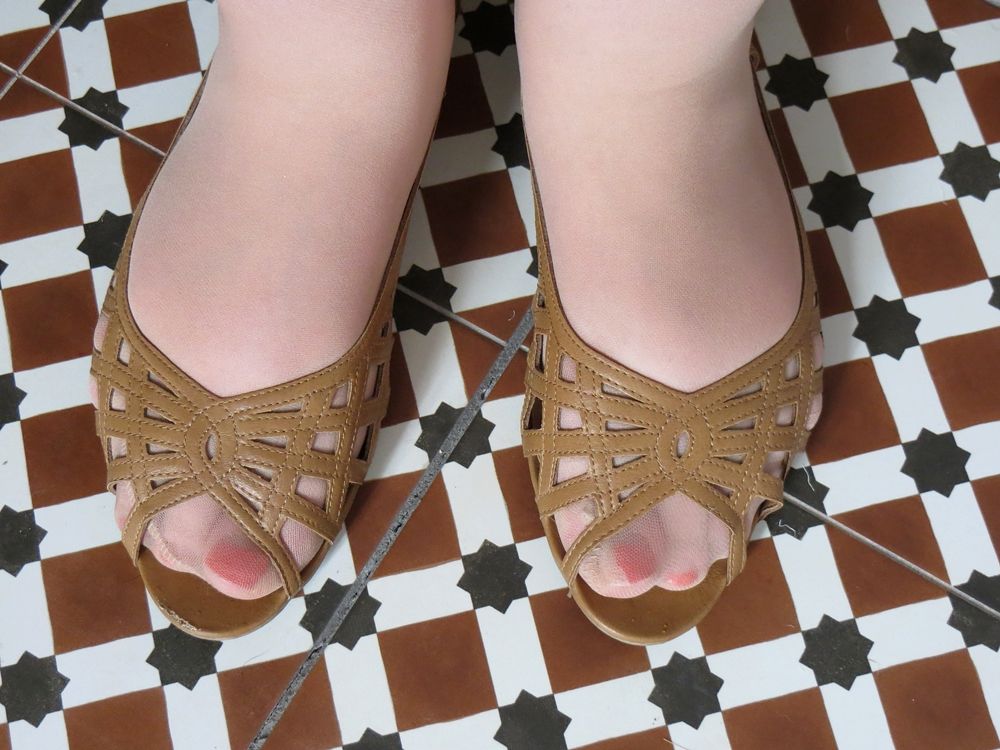 Let's pretend this nail technician who gets free weekly beauty treatments doesn't have toes that look like that...
Seeing as it was Sunday and we were only going to do really thrilling things like buy a new shower rod and carpet cleaner because yes, I have already spilt coffee on our week old carpet, I didn't fancy putting much make-up on. Well, it wasn't much for me, just my new Sleek CC Cream, a bit of powder, blusher, a slick of mascara and my gorgeous MAC Lady Danger lipstick. My poor hair has been neglected since I started in my new salon but I'm having my colour refreshed tomorrow so normal offensively bright hair service will resume!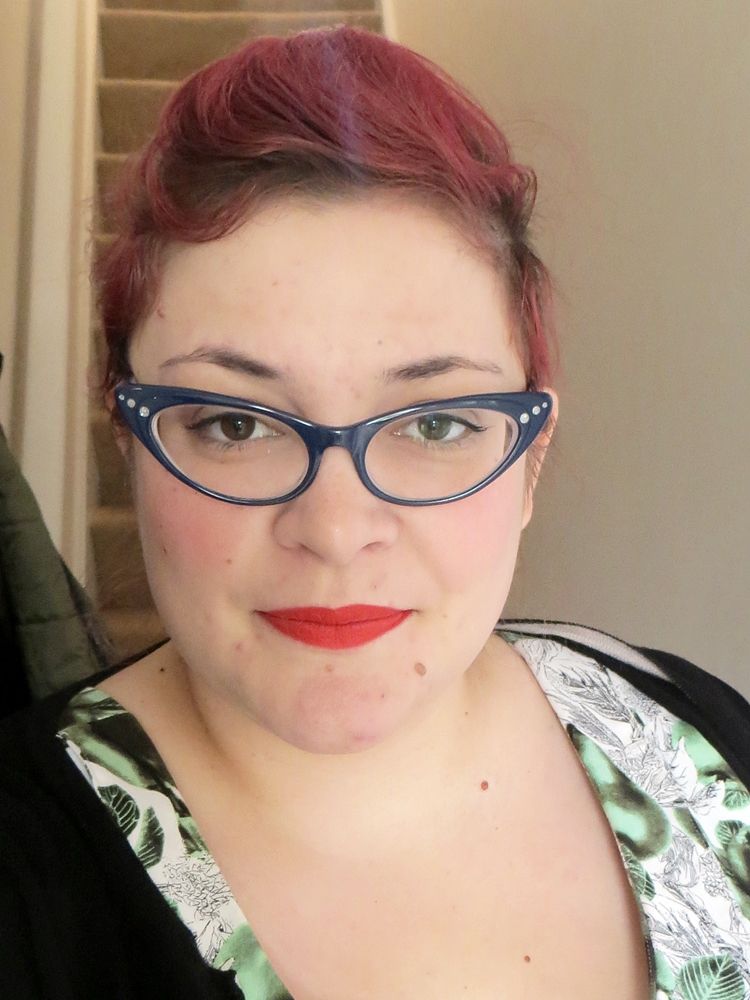 These are the few other bits I have my eye on!
Love,
Mrs D x