How do you say aubergine? I say
oh
but husband says
or
, I am clearly right but I'm open to suggestions. Why am I asking about aubergines? Because my new Modcloth dress is the perfect shade of!
I've talked about my love for Modcloth twice before and my broken heart due to it's lack of UK site because it means I don't get to order as much as I would like due to the shipping and customs charges. I had a little brainwave last month and asked a few others if they wanted to go in on a big order and split the costs. Three others said yes and after lots of calculating and decisions I placed a rather large order. (Little shout out to Jenna from the Modcloth customer care dept who was incredibly helpful and lovely, thank you Jenna!)
I wore this beautiful
Work to Play dress
to do a bit of shopping in whilst Mr D and I were in Cardiff. Cardiff is famous for it's pretty little shopping arcades which is where we stopped to take a couple of outfit photos.
As with 99% of the dresses I own I would have preferred it to be a little longer but I rather like wearing these little cropped leggings with dresses now, I just wish I could find some more. The dress fits perfectly, it's not at all tight over my bust and fits well on my waist. The grey accents make it for me though, it's not a colour combination I would have thought of but it goes perfectly. Next time I'm going to try it with some little grey flats and matching nail polish. I teamed it with my favourite cardigan and brooch. The brooch accidentally got put through the wash a few weeks ago so it's a little washed out but still cute!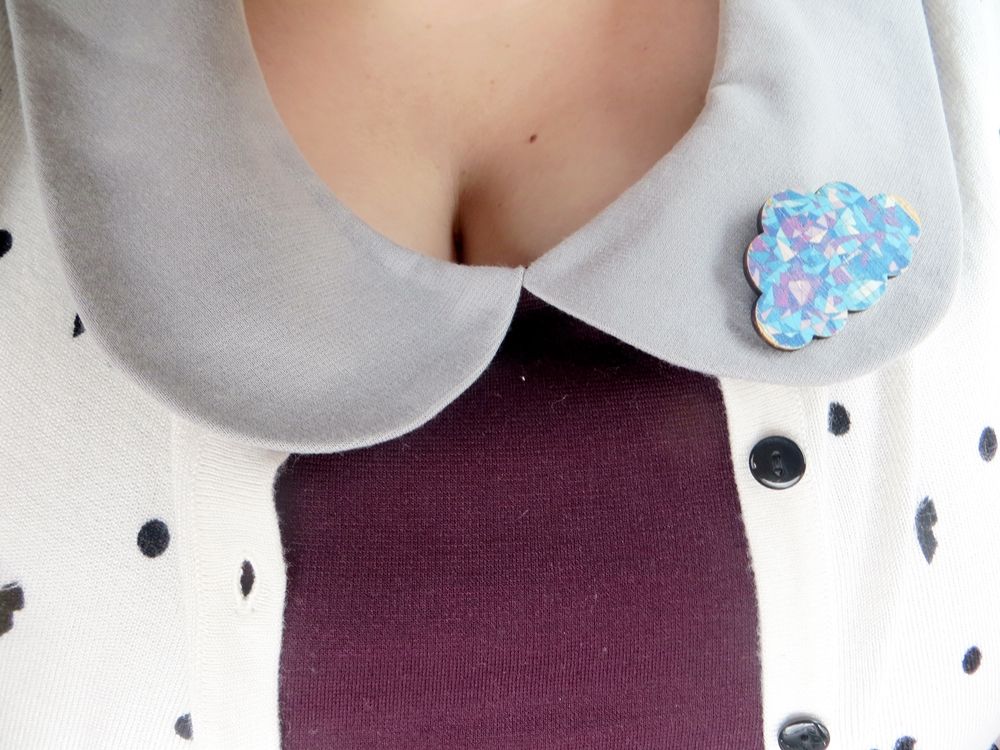 Leggings from
Evans
(old)
Love,
Mrs D x