My mum is my best friend. We don't always agree on everything and we argue like any mother and daughter but we're also extremely close and I genuinely don't know what I would do without her. One of my favourite things about my mum is that she's silly. She likes to misbehave and mess around especially in public which probably embarrassed me as a teenager but as an adult I find it bloody funny and like to join in! I spent a week in Wales earlier this month which my family so I naturally tried to rope them into taking outfits photos with me. The results were quite amusing!
Let's start with my actual outfit. I've been after some crop/pedal pusher style jeans for the summer but for some reason they don't seem too popular this year. The only ones I could find were
these coloured ones from Simply Be
which are comfortable and look okay but they're not quite what I'm looking for. They could do with being a little shorter in the leg and they don't have the split at the sides but in terms of comfort they're spot on. However, I do get a baggy crotch in them which I definitely don't like! I'm not sure I'll get masses of wear out of these trousers but they do the job when I just want to throw something functional on.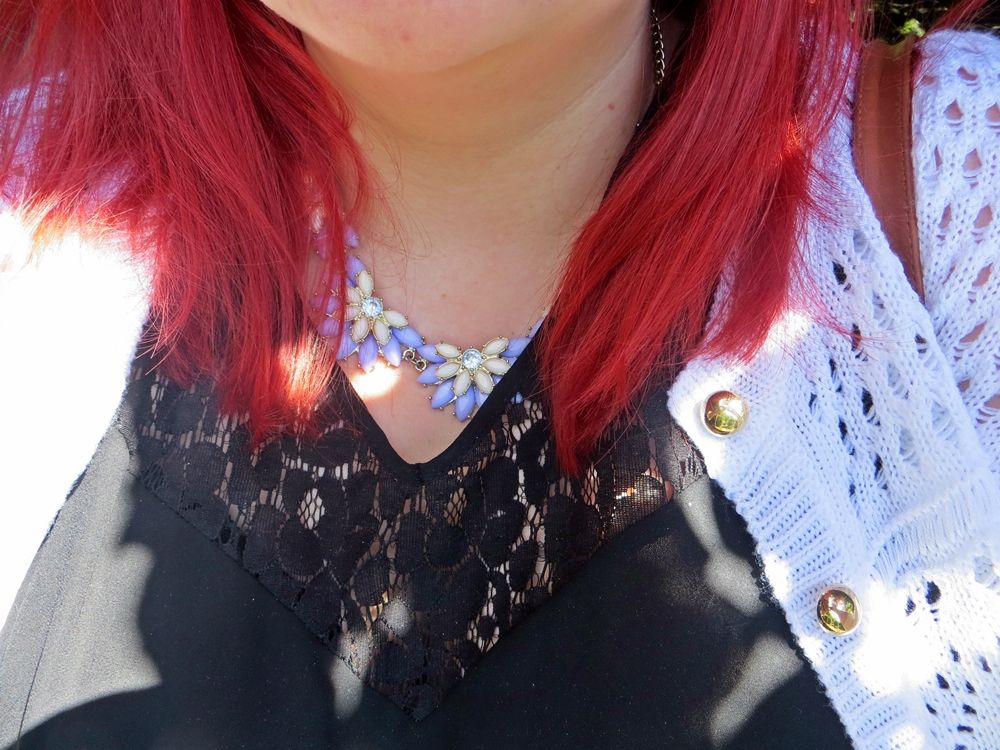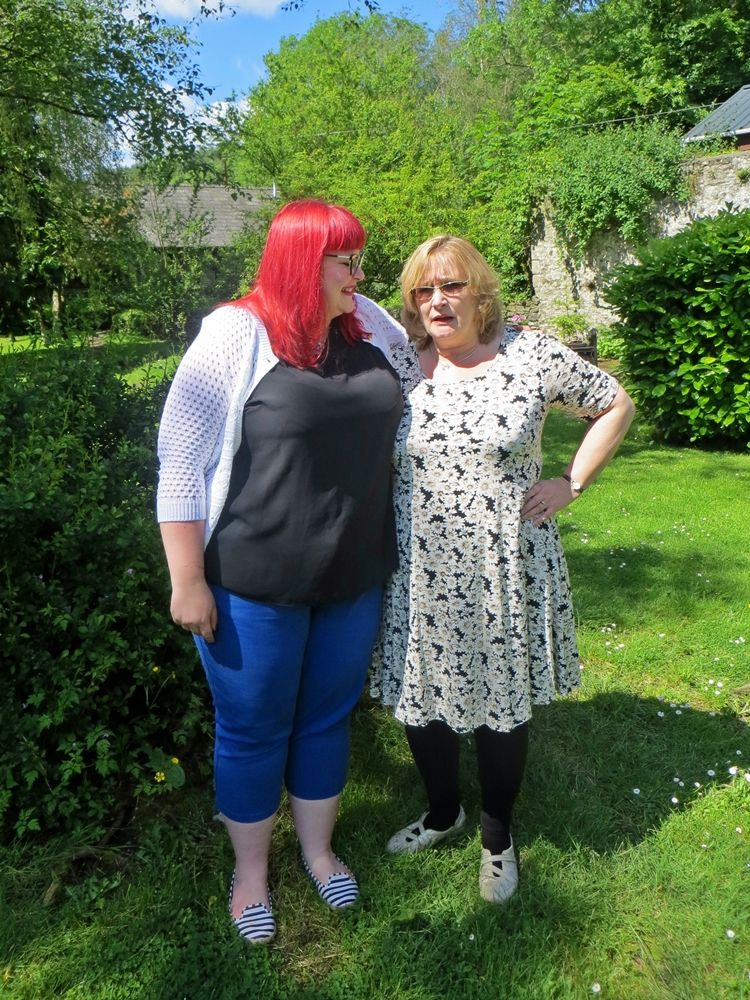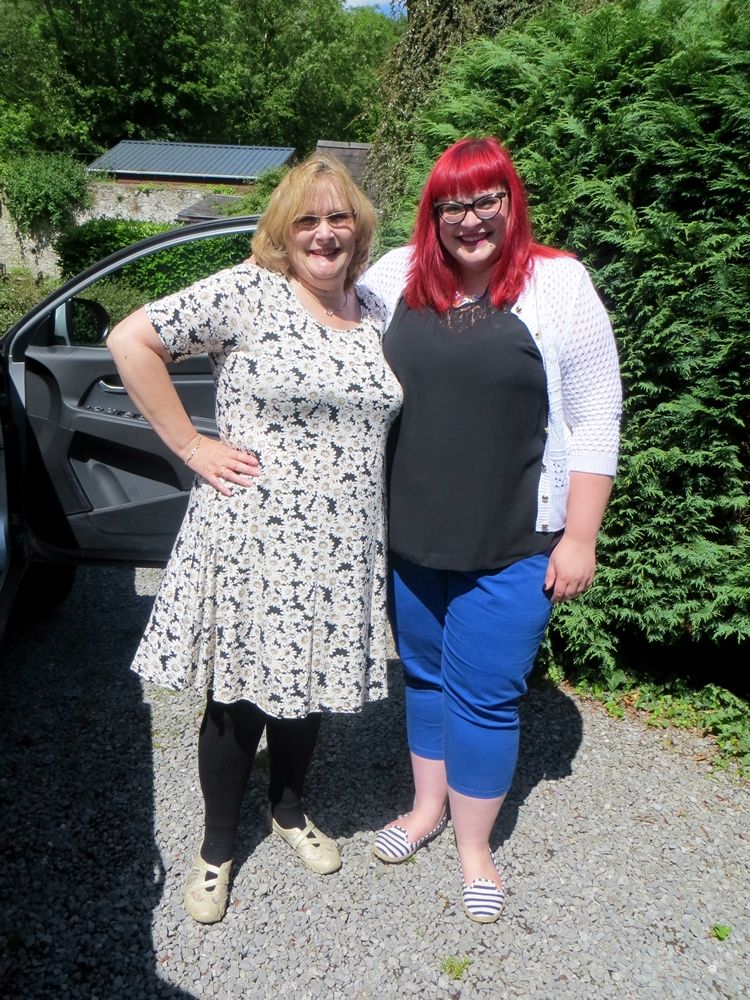 I got her to pose for a couple of outfit photos because I really, really love the dress she's wearing. I've been trying to get her to try swing dresses for ages but they're quite different to what she normally wears so she was a little apprehensive. However, I think this looks lovely! I might have told her the shoes went though...haha! We were going out for the day and she only had those or completely not sensible sandals and I didn't want her to wear those so I lied and said these matched...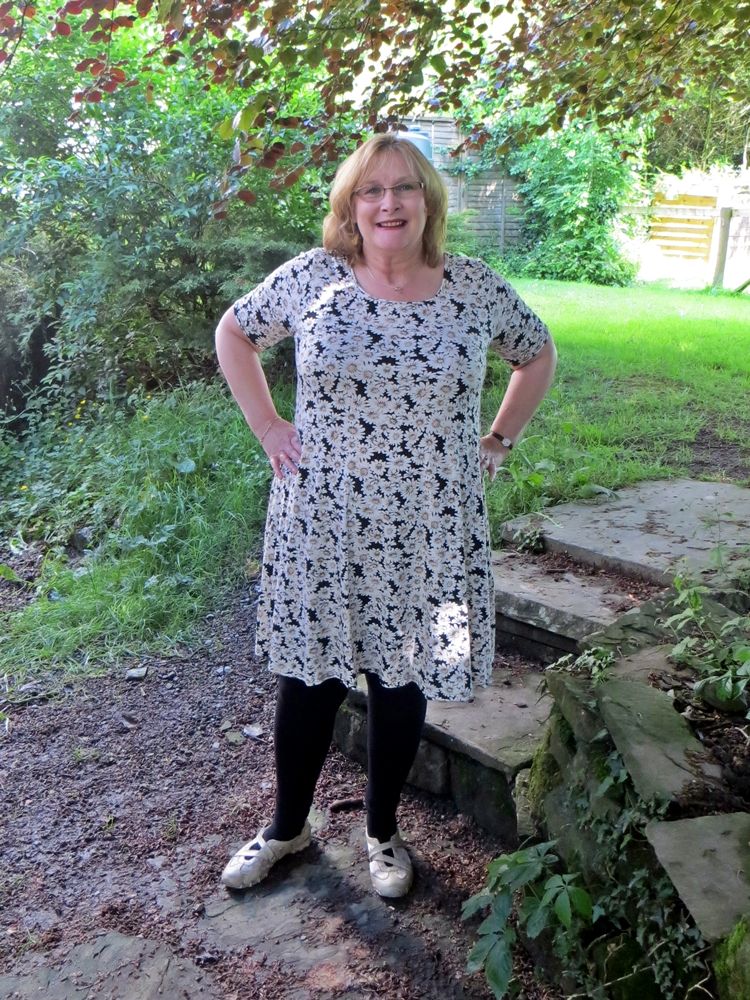 My beautiful mama, she's got the pose down!
Then we got silly...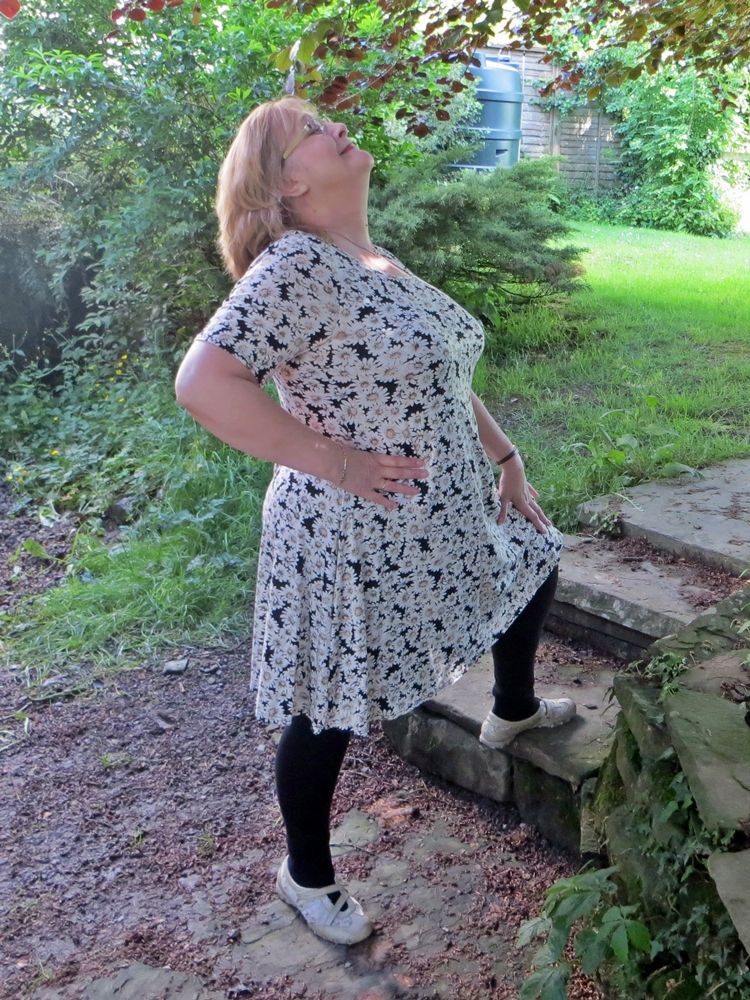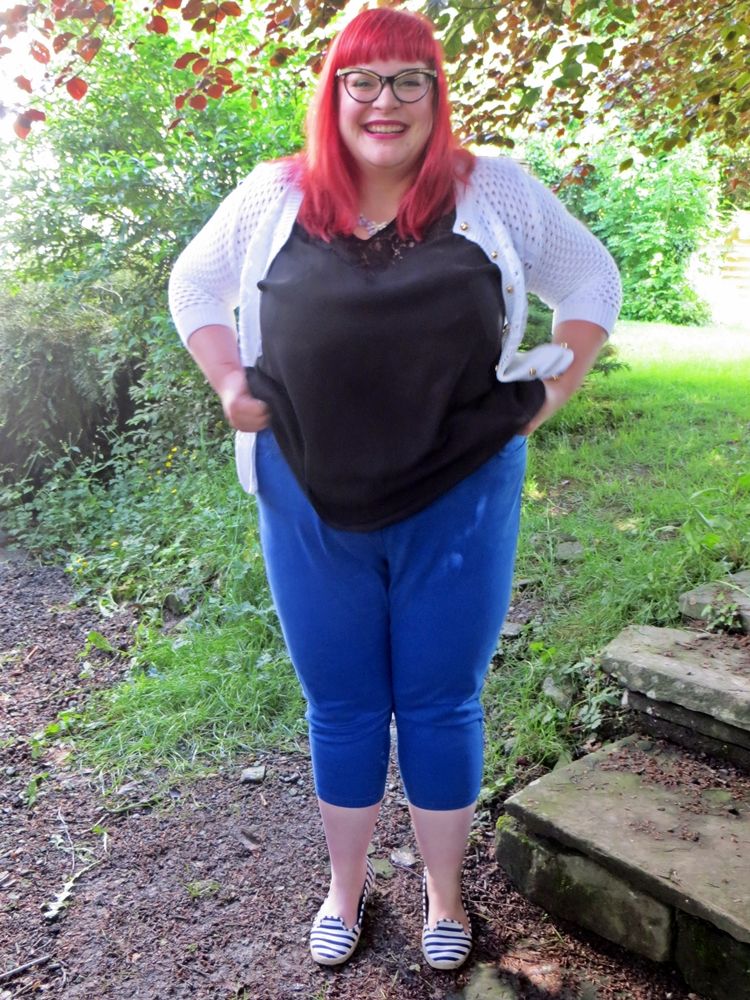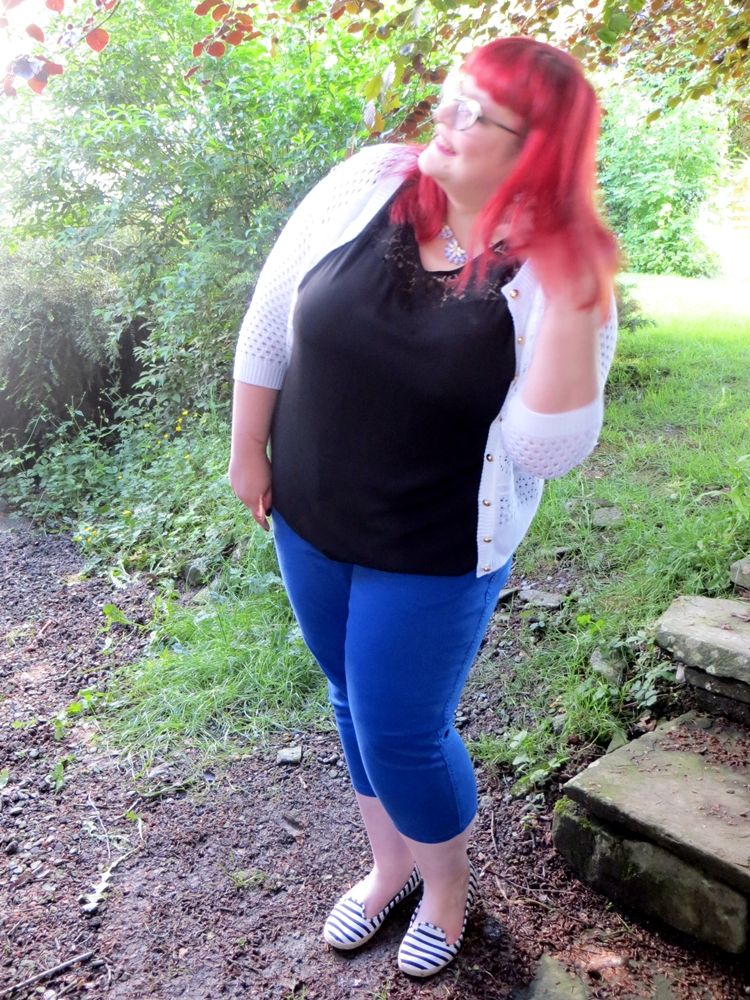 My outfit details;
Top from
Evans
(no longer available but there are lots similar)
Mum's outfit details;
Shoes from...no idea!
Love,
Mrs D x