The
Junarose VIP event
I attended earlier this month landed on my birthday so I had to wear the birthday dress I had bought for myself a few weeks before in the hopes that I would be doing something fun! I loved this Simply Be dress on the website but waited until I visited the Leicester store to purchase it so I could try it on to make sure it fit right. It was a little shorter than I would have liked but it didn't put me off at all.
The jacquard material is just the right amount of heavy so it holds it's lovely prom dress shape and didn't stick to my tights. I have quite high hips and a short body so more often than not the waists on modern prom shape dresses sit a little too far down but this is perfect. It definitely felt special enough to be a birthday dress!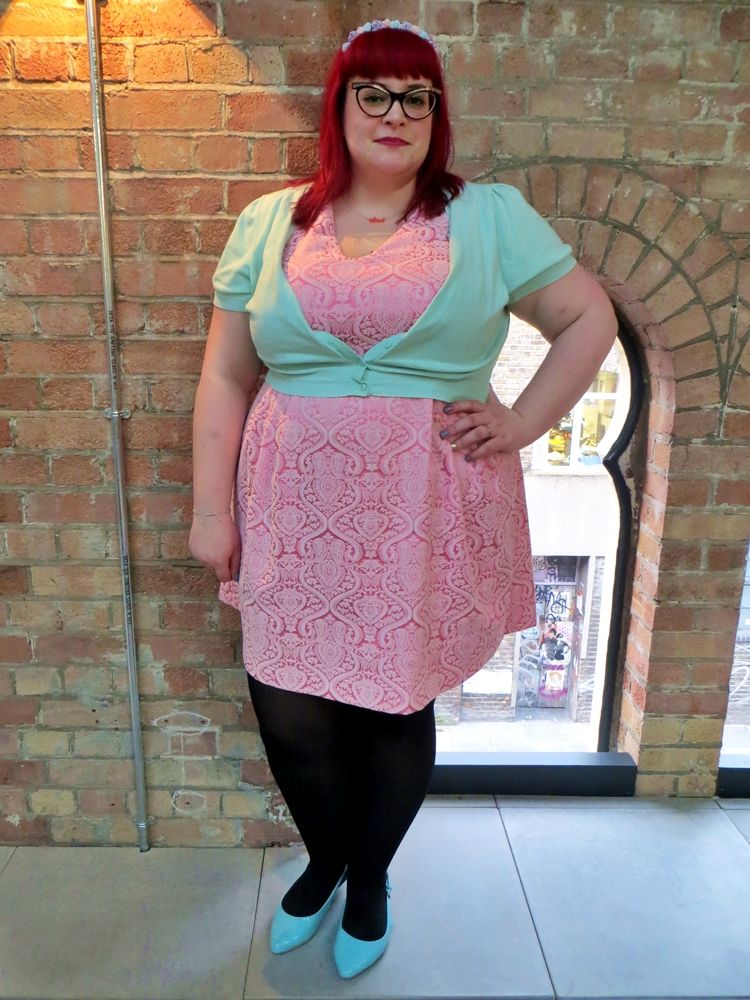 An ice-cream themed outfit!
I might look a little like a giant ice-cream but I quite like it. I do wish I had swapped my dark tights for some lighter ones though, I think the dark ones look a little too harsh.
Cardigan from Asda (a few years ago)
Love,
Mrs D x