If I could only wear clothes from one shop for the rest of my life it would be Modcloth. Unfortunately though, due to them being a US brand I don't have much from them in my wardrobe because shipping charges are evil. I did however make a rare order a few months ago where I got two items, one was way, way too big and the other was absolutely perfect!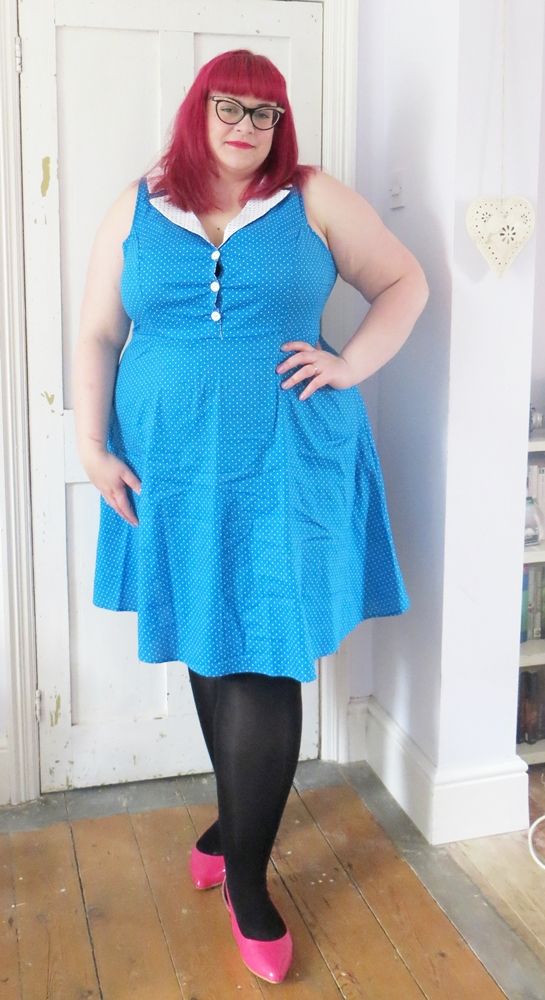 Ironing...what is ironing?!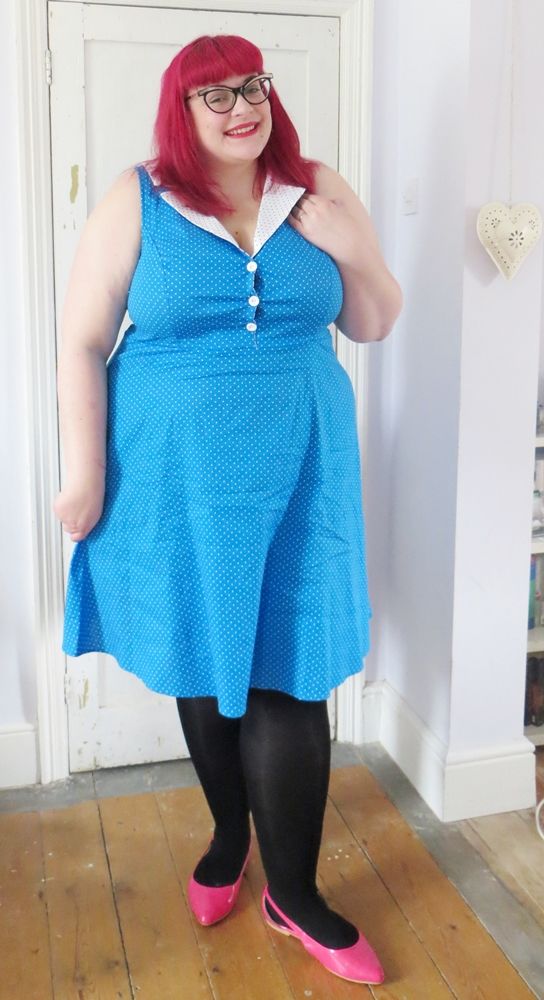 The perfect dress
I'm so in love with this dress. It's the perfect length, the neckline is adorable and I feel as cute as a button in it. It gapes a little over my big boobs but that's not really an issue because it happens allllll the time! The fact that I'm not wearing anything on my arms is a testament to how much I love this dress because that hardly ever happens.
I
love
blue and pink together, especially when they're bright.
These Simply Be shoes
are the hot pink version of the ones I've worn in the last few outfit posts. They're so, so comfortable and just as bright as they appear on the website. Simply Be is fast becoming my go to places for shoes, I love that most of their shoes come in different widths. I know that if I find a pair I love and they're in a regular E fitting not to be disappointed because chances are they'll have them in a EEE too!
This is definitely my favourite outfit at the minute. I can't wait for warmer weather so I can ditch the dark tights and get some nude-y ones on instead.
Love,
Mrs D x