I've been thinking a lot lately about what category my style falls into. When I first started this blog I had just discovered the confidence to let my retro and rockabilly side out and I thought that meant I needed to be doing that all the time. In the last year or so I've started trying new things and my style has definitely altered slightly. I'm always going to be drawn to big, flouncy dresses and cardigans but I'm having fun branching out a bit.
This
Alice & You Polkadot Swing Top
had been put in my ASOS basket so many times but never made it to the checkout. I'm so used to wearing things with a defined waist because I feel like swing styles make me look massive. (That's right, sometimes I give a shit if I look like a giant flappy blimp and that's fine.) I loved the big spotty print on this though and when it popped up in the sale for £14 I threw my flappy blimp arms to the wind and gave it go.
Even the little details are beautiful.
I'm so pleased I bit the bullet and tried something new because I bloody LOVE this top. Considering it was only £20 full price it is such incredible value. The fabric is beautiful; it's a touch thicker than I expected and has a slight texture to it. It definitely feels much more expensive that the £14 I paid for it. It fits really well although I do wish it were a little longer. I can probably thank my boobs for that.
I felt like I'd hit the monochrome nail on the head with this outfit and whilst I love it I couldn't help adding a few bright pops of colour.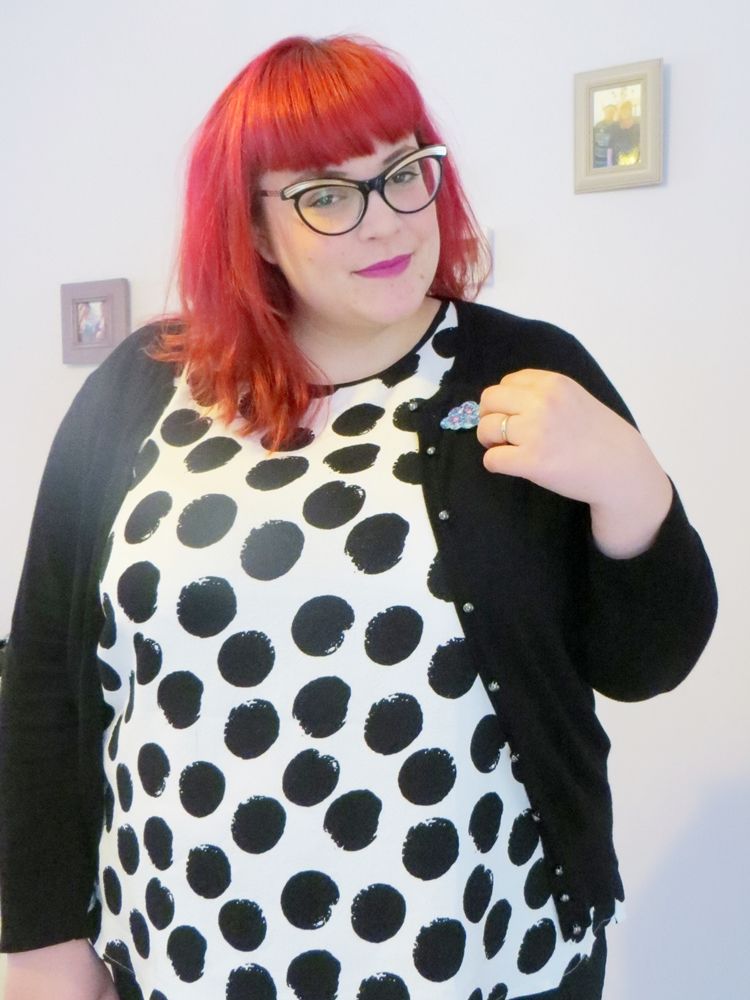 No idea why my hair turned orange in this photo...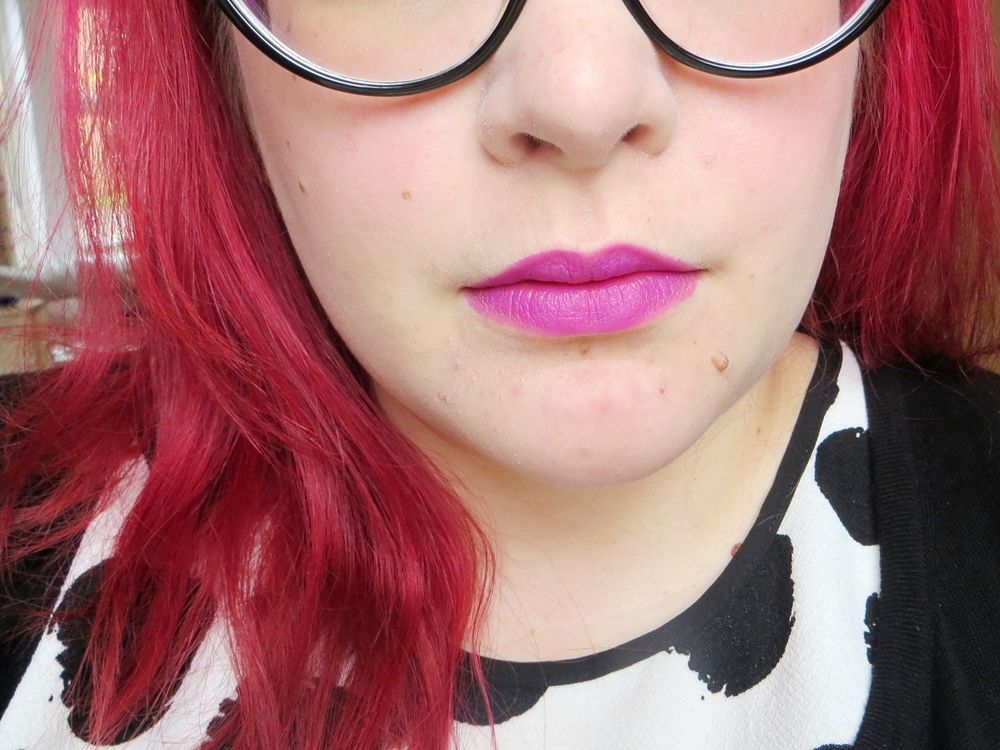 Love,
Mrs D x