I've had this maxi skirt from
Simply Be
for a couple of years, if I remember right it was from their Bespoke range and rather sweetly called Marilyn which is probably the reason I got it in the first place! It's spent a long time sitting in my wardrobe being unloved, not because I don't like it but because I really had no idea how to style it without looking like a frumpy old woman. It's only
been featured once
on this 'ere blog and it didn't look great. (My fringe did though; well done fringe.) However I've been searching around for ways to style a maxi and inspired by the likes of
Becky
,
Sian
,
Leah
(how amazing is that t-shirt?!) and
Hanna
I gave it a go.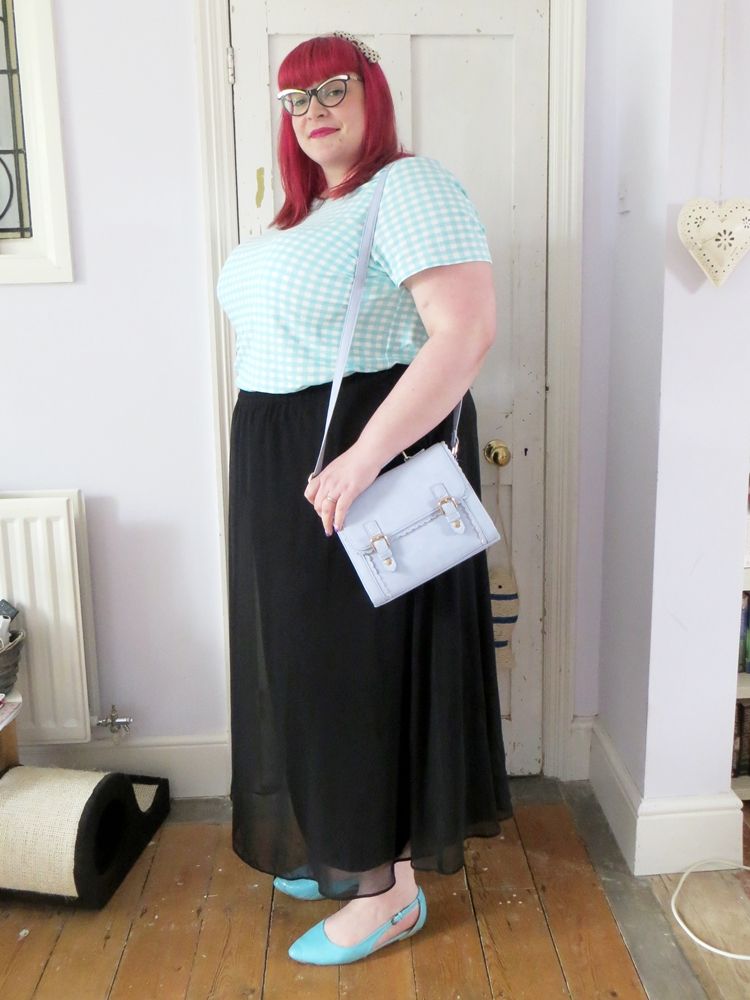 Unbalanced bum shelf ahoy!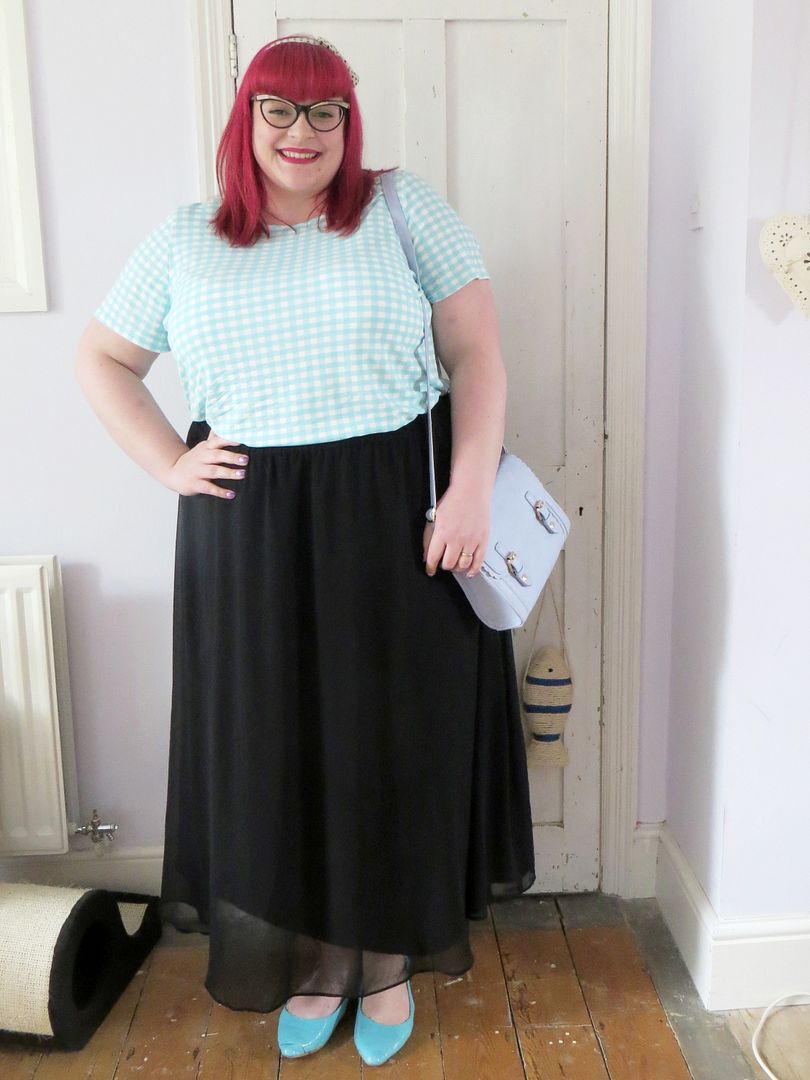 I promise to wear different shoes in my next post...maybe.
Simply Be maxi skirt (no longer available)
My mum and husband had mixed feelings on the outfit as a whole but I felt good in it and to me that is what matters. I'm not looking at me through the general publics' eyes, I can't see what they see so all I can go on is how I feel. Plus I don't have a full length mirror in my house which helps haha! Although not that great if I have a knickers tucked in my tights situation...
I really love this
Mint Gingham Shell Top
but it does come up a little long so tucking it in worked well. I probably could have sized down to a 22 for a more fitted look but I was too eager to wear it so I kept the 24. On the subject of this pastel gingham beauty I have to mention two trends Simply Be are smashing at the minute, both the
Sugar Coated
and
Ice Cream Pastels
collections are gorgeous, they scream pretty, feminine summer styles and I'm desperate to add more of them to my wardrobe. I'm dedicating my next post to my favourite items from those two trends. If I included it in here you'd be reading all day!
So, how did I do with my maxi skirt? Any other ideas on how to style it?
Love,
Mrs D x