Warning! ALL THE PHOTOS.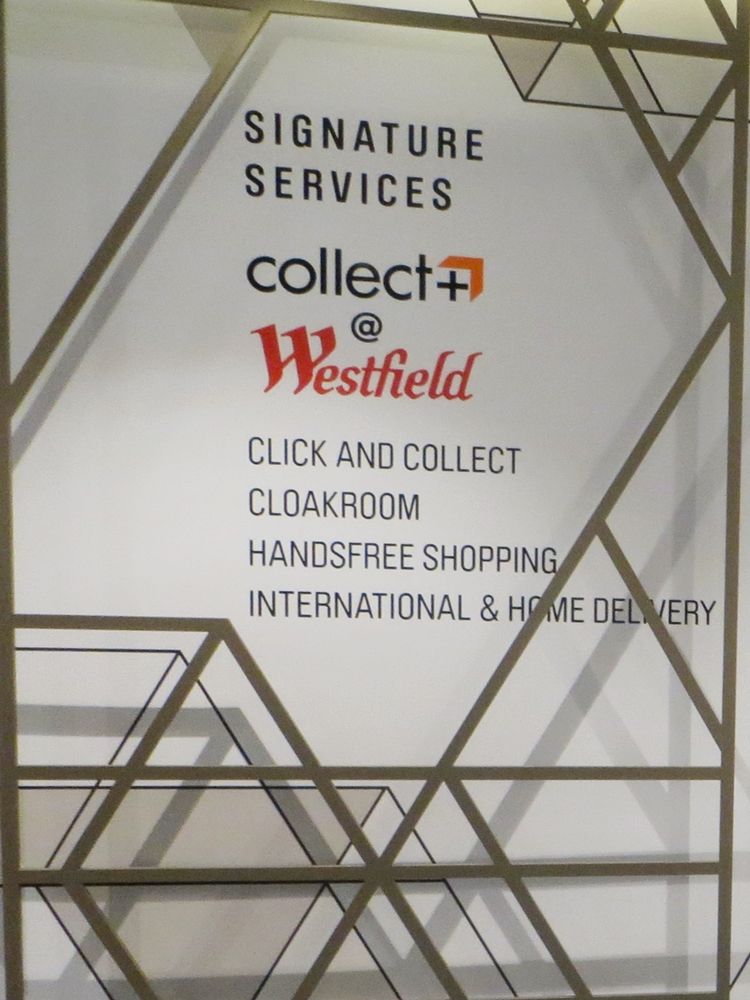 Collect+ at Westfield
Last week I was invited along to Westfield shopping centre/universe to trial the new Collect+ lounge. You'll have noticed that when you buy from certain places online you have the option of returning items to a designated place. The new
Collect+ service at Westfield
gives you the opportunity to have parcels sent there instead of your home address so you can go and try your items on in their gorgeous lounge so if you need to send anything back you can hand it back to them and it's done for you! For a serial not-sender-backer like me this is perfect because it means someone else does the leg work for me and items I don't actually want don't end up sitting in the back of my wardrobe for months on end. There are masses of online stores that use the Collect+ service including plus size friendly New Look, ASOS and Very.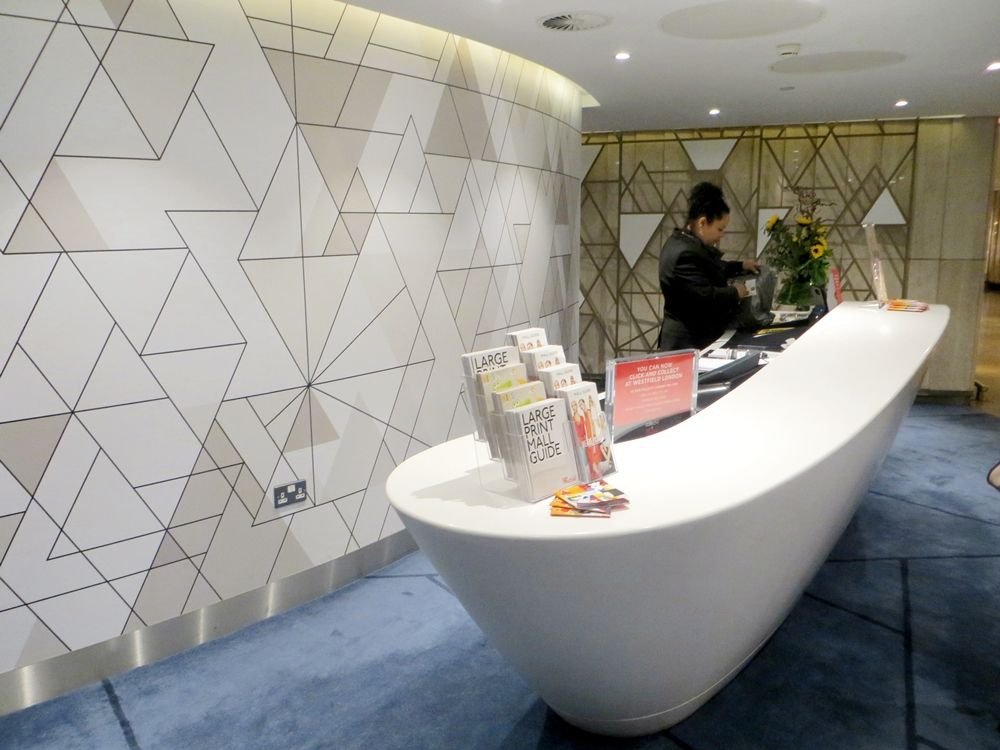 Fancy desk that looks a bit like a bath!
The Click and Collect concierge desk and lounge is located on the middle car park which makes it perfect for running it and out of without having to navigate your way round the enormous mall. The lounge itself is really chilled out and luxurious with big, squishy chairs, good lighting (always helpful!) and large changing rooms. We were offered a complementary drink and all the staff were really friendly and eager to help. It was so handy having somewhere to try things on with decent mirror space and time to flap around and get a feel for the items. I also loved having people with me for opinions and such which obviously isn't something you get when you're at home. Unless you count my husband saying 'yeh, s'alright' without even looking up.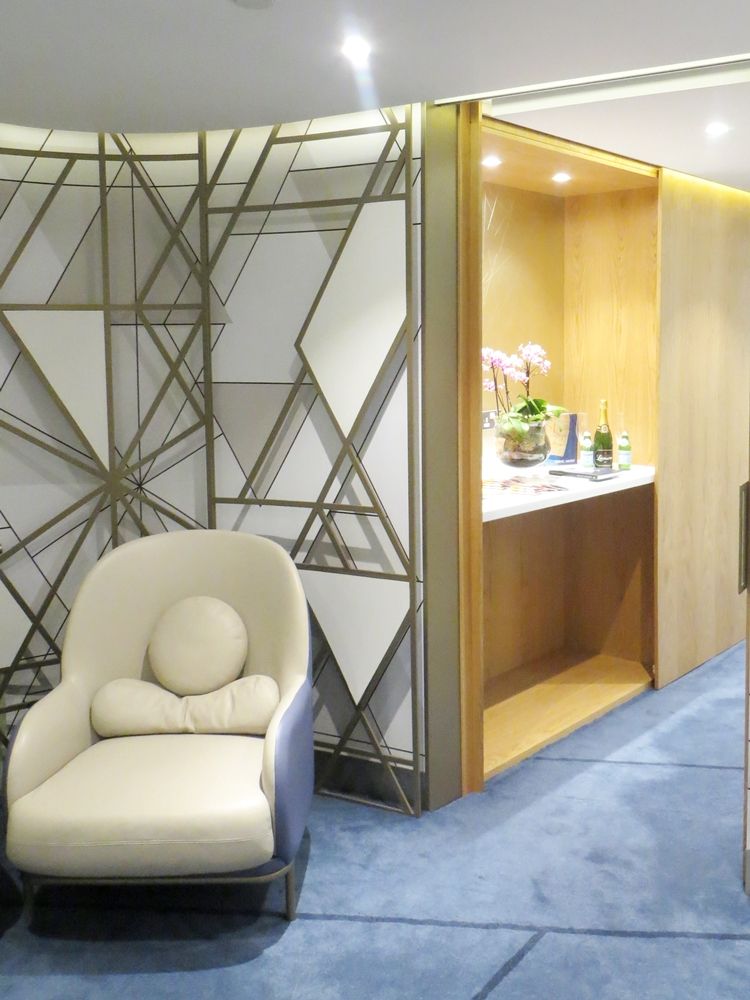 Comfy seats and crazy walls, always a winner.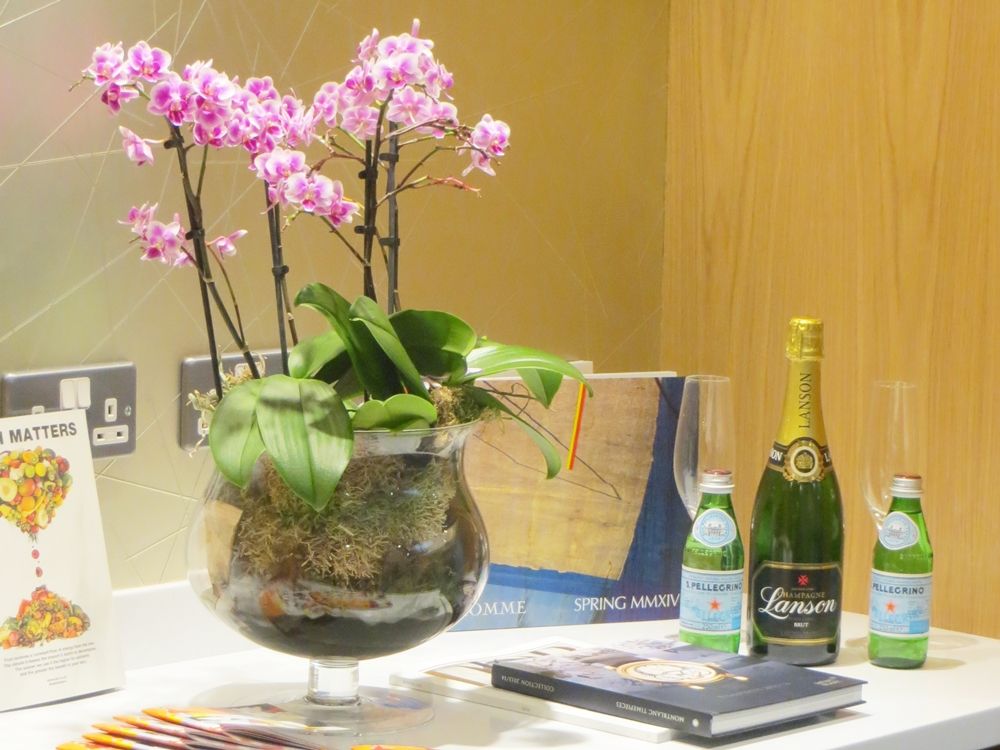 Beautiful little touches.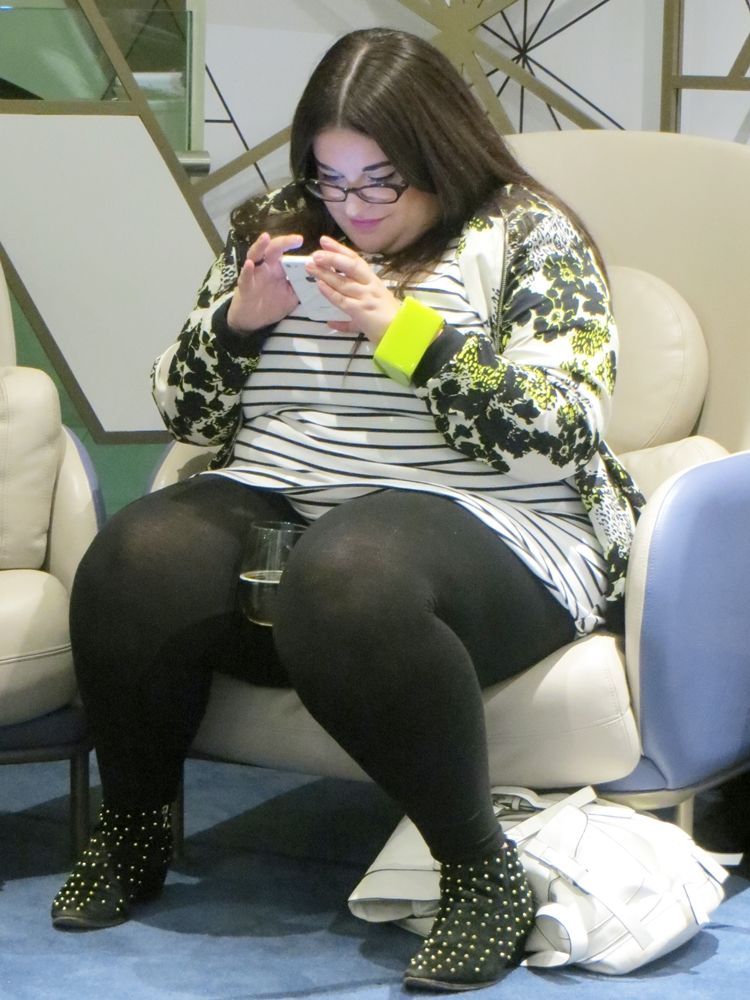 "Do you drink beer, Danie?" "No, but it's free."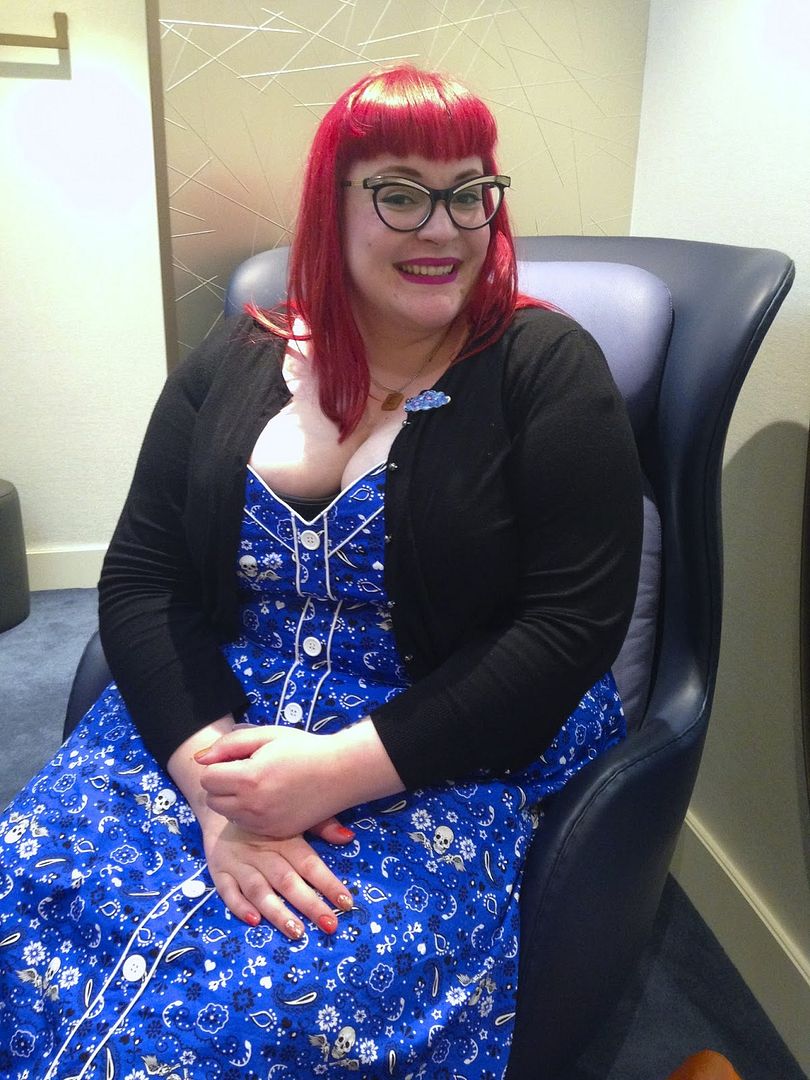 The Collect+ chairs definitely got my seal of approval and as someone who sits down a LOT, that's high praise. Also, yes, that it my bra.
We were all just expecting to have fun with trying bits on and lounging around but we were very kindly treated to a few extra fancies such as hand massages and champagne at
Jo Malone
, amazing champagne cocktails at
Searcy's
and the biggest (and tastiest) lunch at
Shawa
that I have ever seen in my life.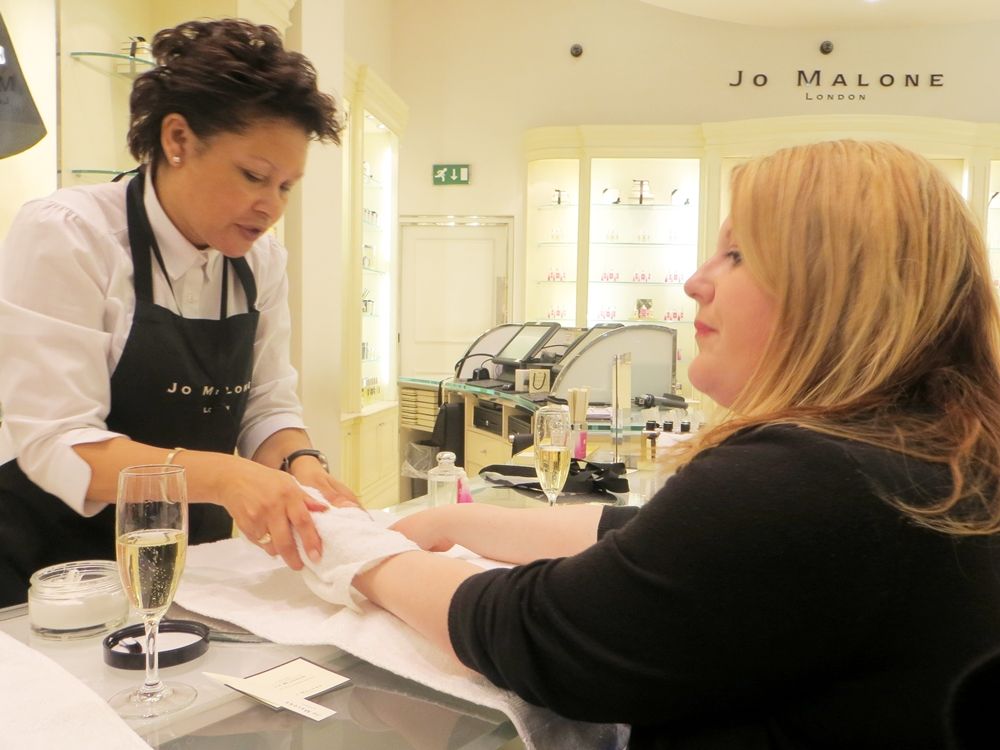 Em being pampered.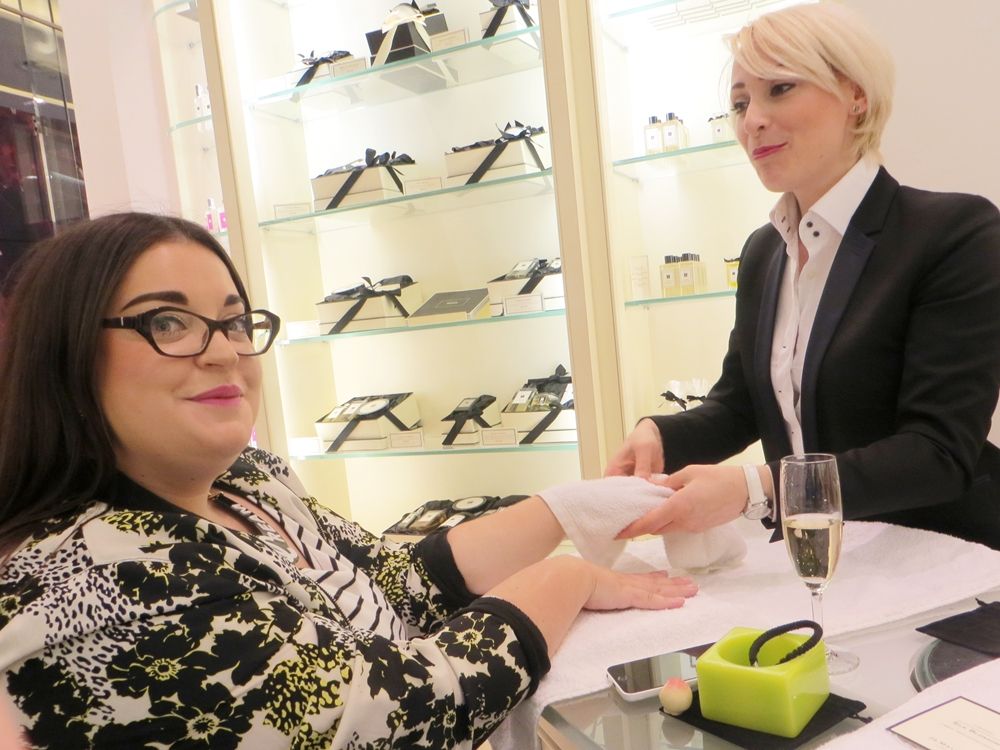 Danie being pampered.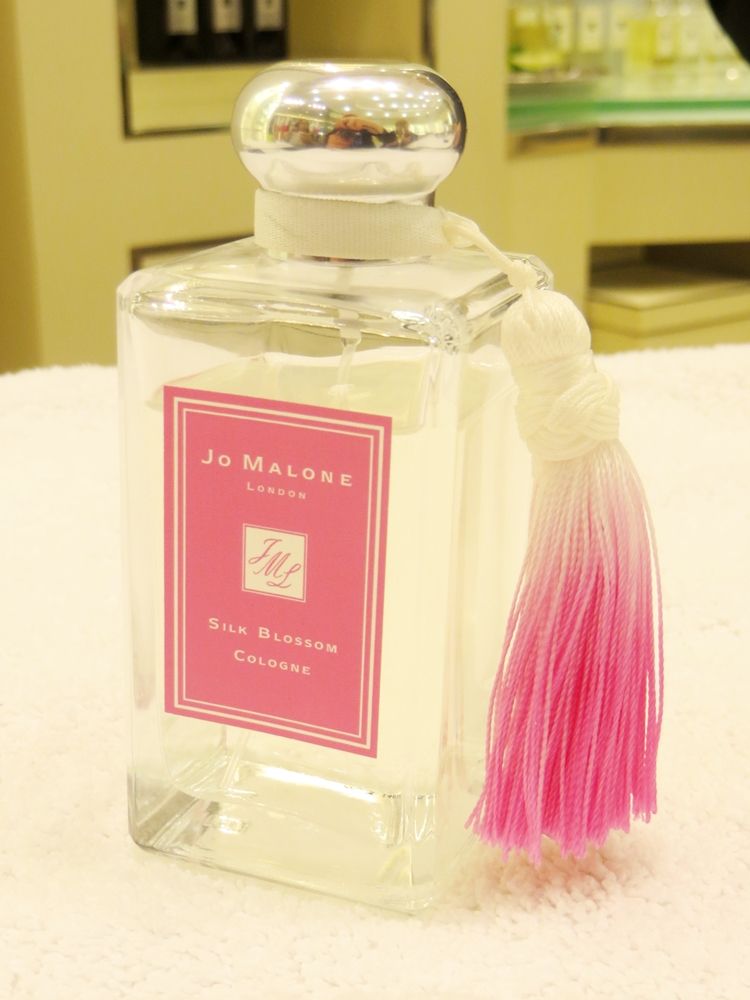 This Silk Blossom fragrance was beautiful.
Mimi, Hanna and Lauren being pampered.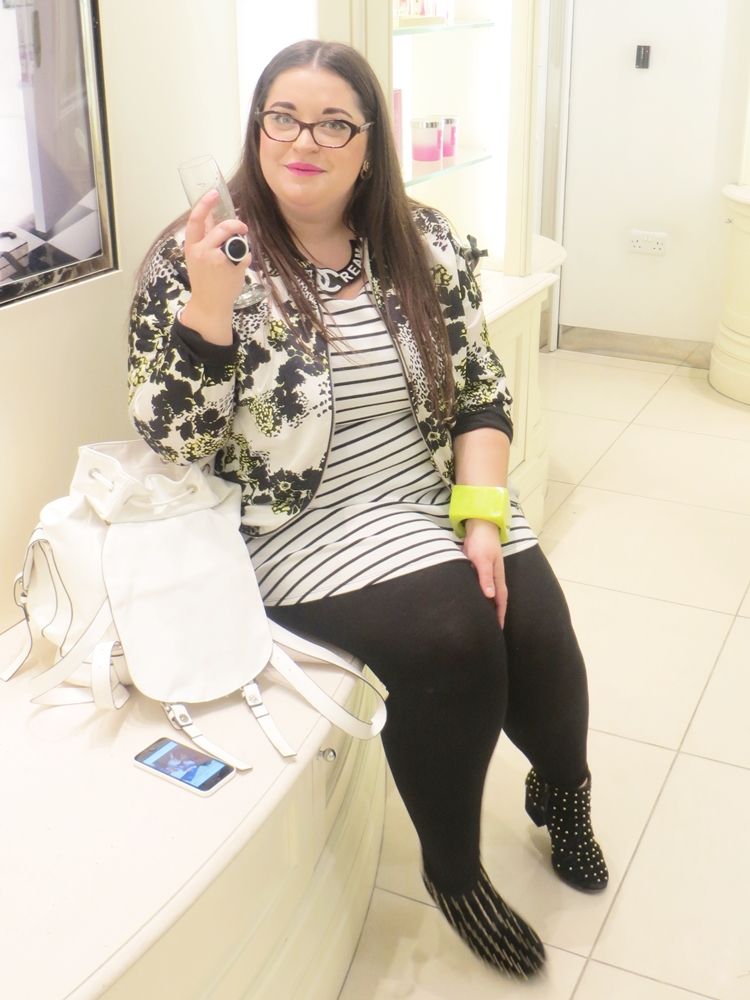 DanVan enjoying more free booze!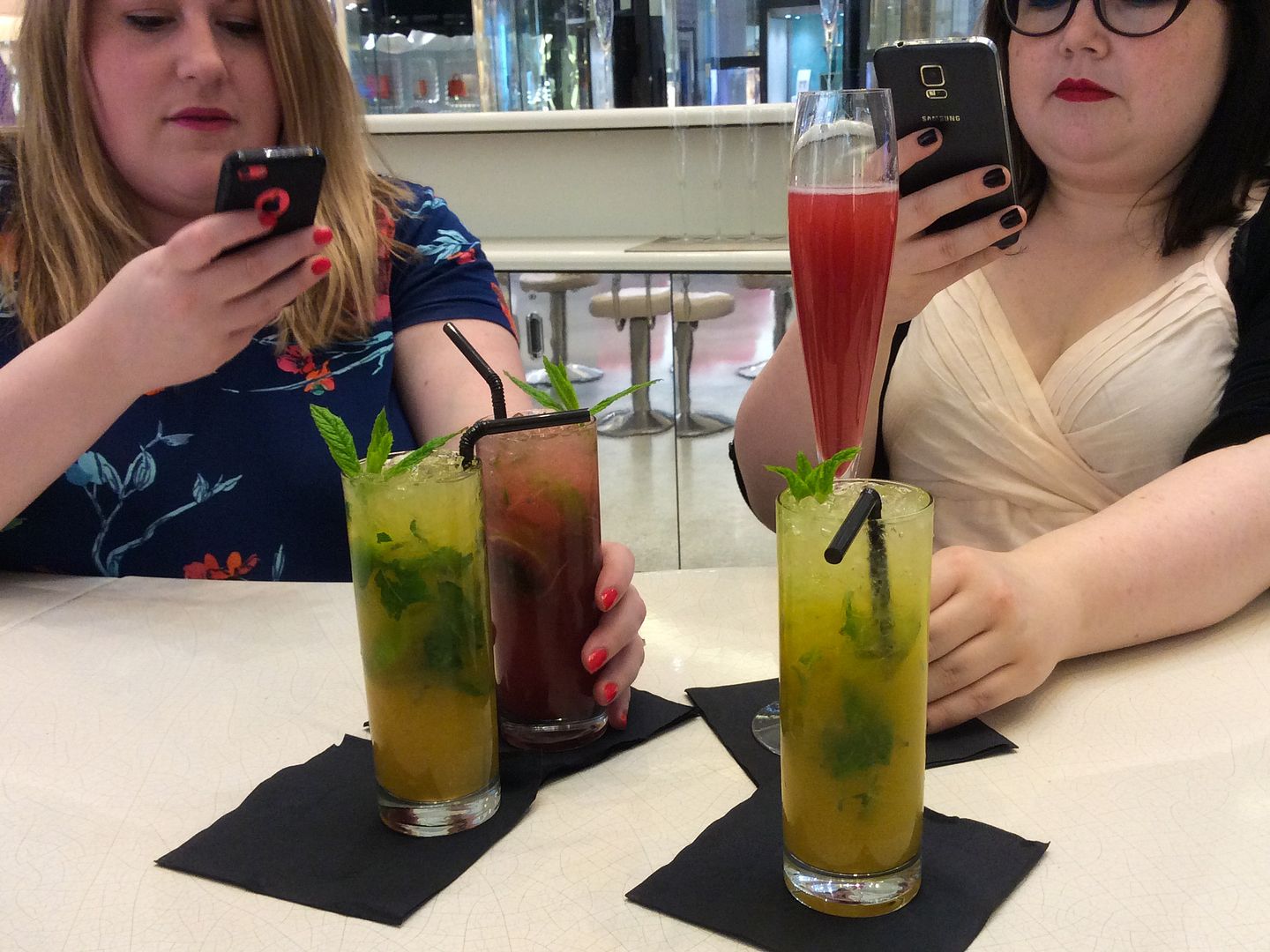 Cocktails! And bloggers doing what they do best ;)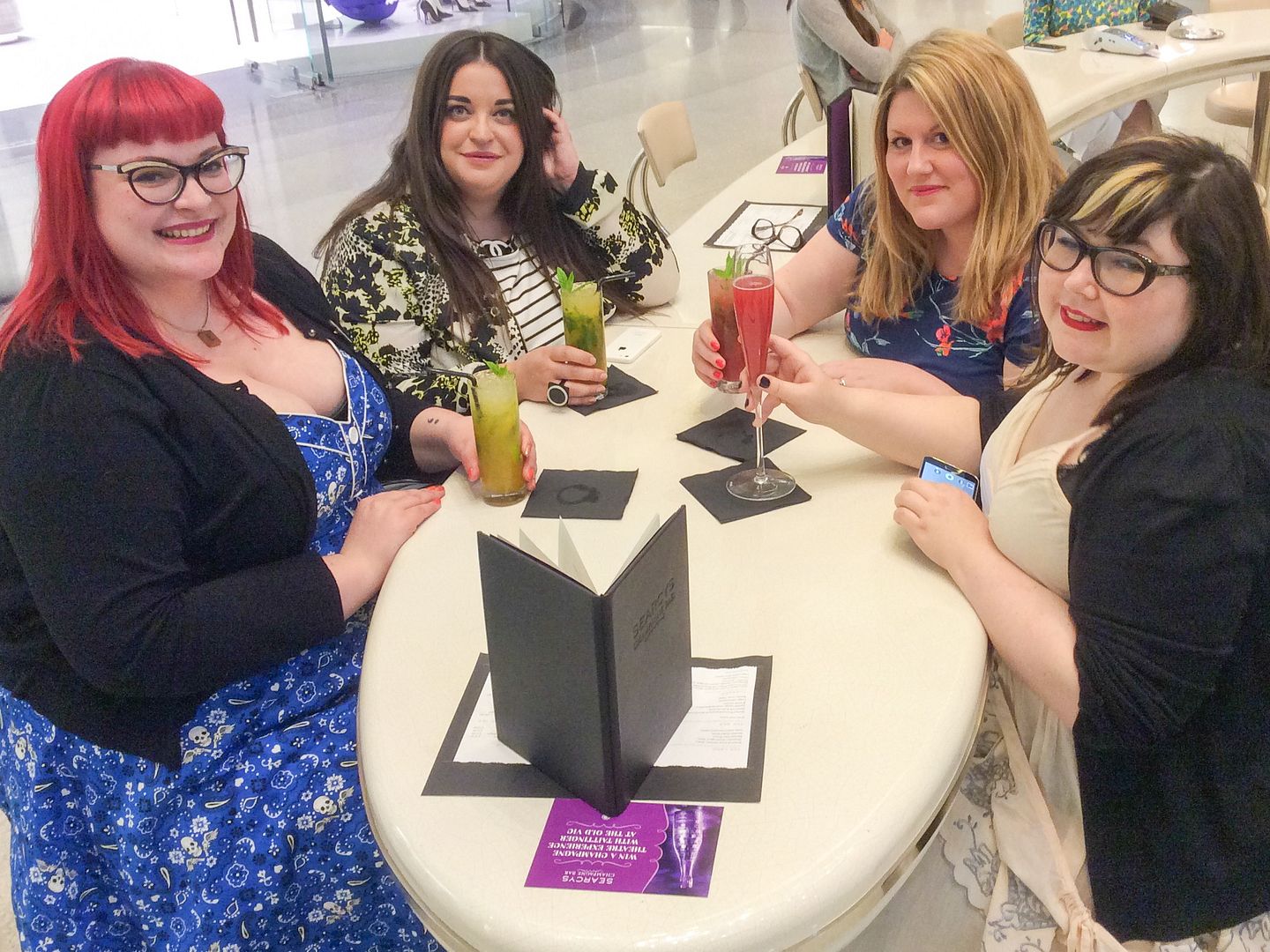 Cocktail time at Searcy's!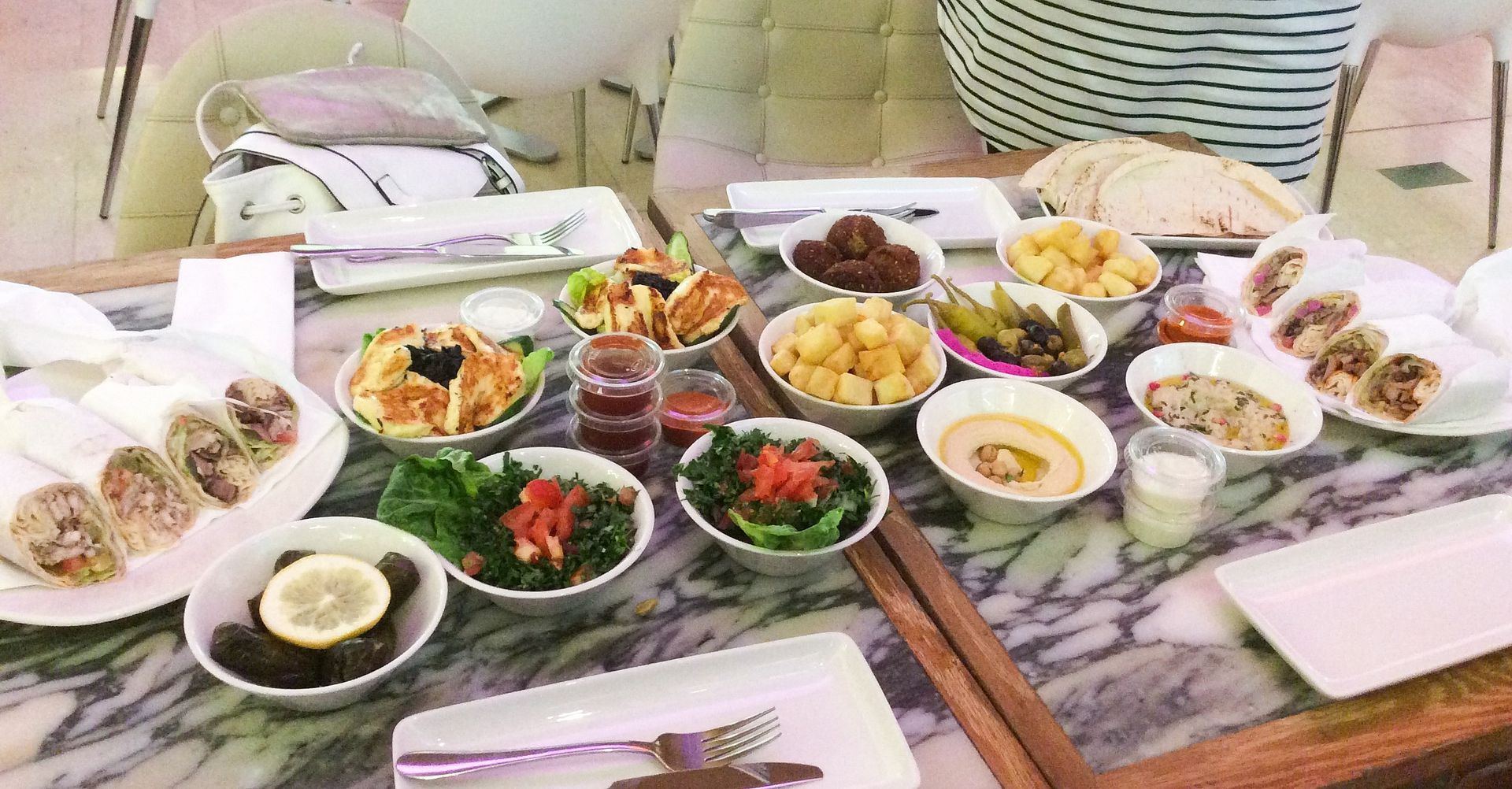 Dinner for 3...no, really.
It was a wonderful day, I thoroughly enjoyed it. The Collect+ service definitely gets a thumbs up from me, it's a brilliant idea and I really hope they open up more lounges around the country. It would make shopping far less painful!
My day was rounded off nicely with an evening of yum-yums, blankets and Made in Chelsea with my lovely, Danie!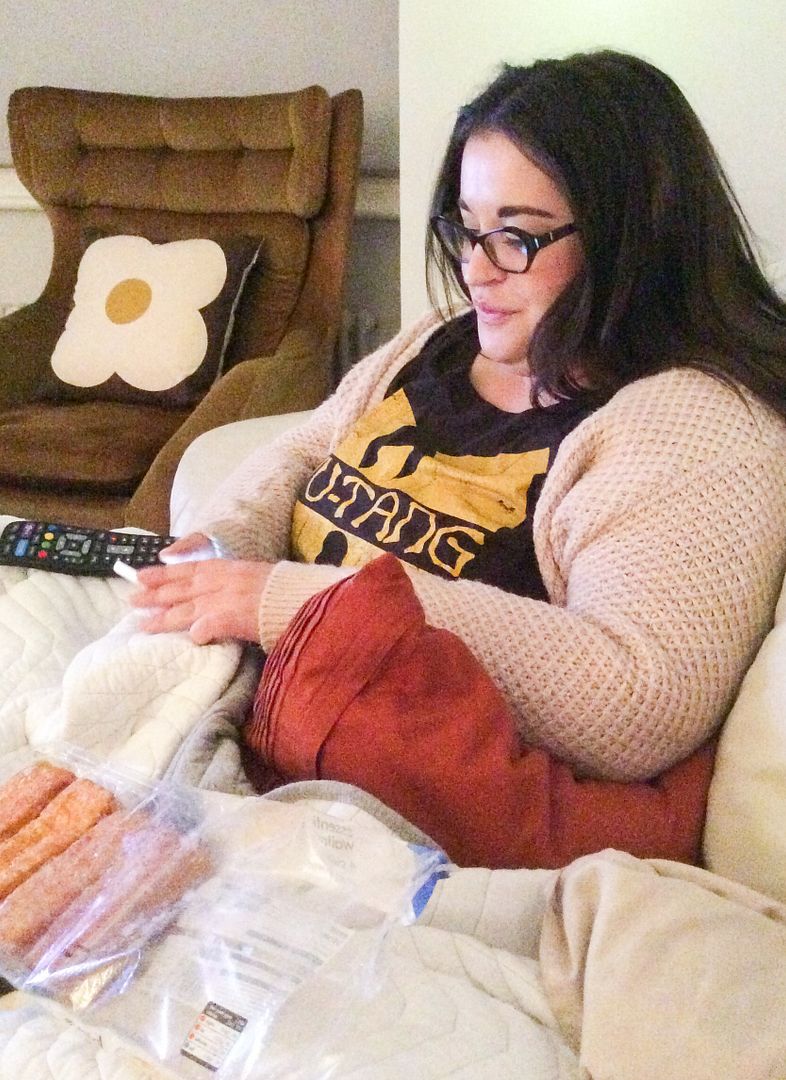 Perfect way to end the day!
Love,
Mrs D x