This post follows on from my last one about my experience of
being fat and going to a yoga class.
Taking Shape
sent me these bits months and months ago but I hadn't had a chance to use them yet so hadn't featured them. I didn't want to just review how they fit but more how they fared up against being worn to exercise and move about in.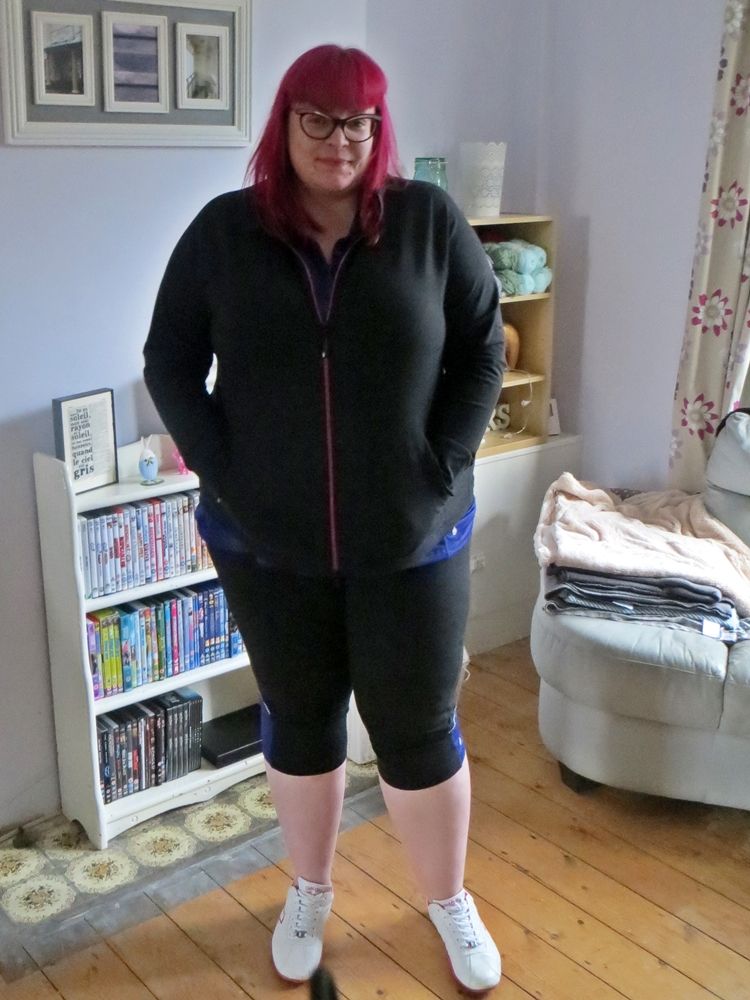 Ready to get yoga-ing!
I've never found activewear so comfortable before. It usually consists of hideous baggy tracksuit bottoms that are skin tight on the thighs and sag at the knees and oversized t-shirts.
Taking Shape activewear
is exactly the same as the activewear people under a size 18 get. Everything fit perfectly and because it has sports-tech fabric it kept me cool and stopped me getting too stinky. The leggings did start to fall down a bit after an hour of stretching and yoga-ing but I fully expected that because I asked for an XXL when I could have easily gotten into a XL. The jacket was perfect for the cooling down/relaxation part of the class, it's not overly heavy and warm on but retains just the right amount of heat to protect muscles. I went for an XXL in both the polo and the jacket because I much prefer things to be loose when I'm exercising so I don't feel too self conscious about things sticking to me.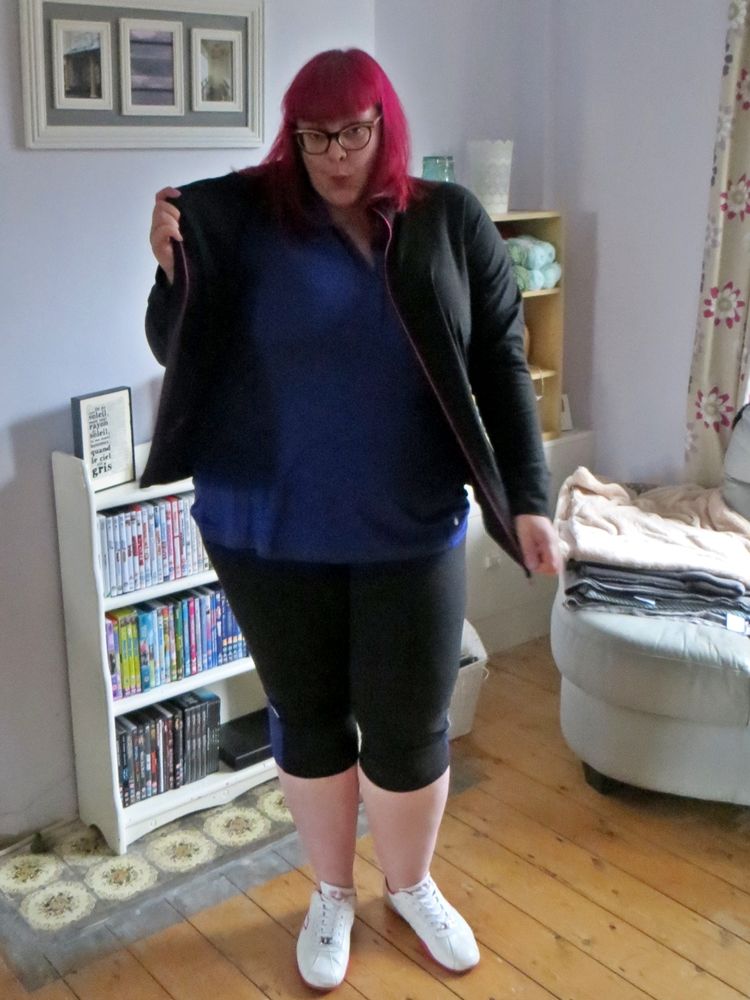 Seeexxxyyyy
There's quite a few more activewear items on the website so if you're a size 14-26,
have a look
.
Love,
Mrs D x
These items were gifted to me but I wasn't paid to write this.