Florals are a key trend that never seem to go out of style especially when Spring rolls around so when I was asked if I would like to review something floral based from
New Look's plus size range Inspire
I wanted to try something a little different to the usual floral patterns I reach for. This
Pink Floral Mesh T-shirt
caught my eye with it's pretty flower pattern and pastel colour. I've never ventured into mesh tops and was a little worried about the sheerness of it but once I'd tried it on it felt a lot less scary! I wore my trusty
Curvy Kate Daily Boost in Nude
underneath.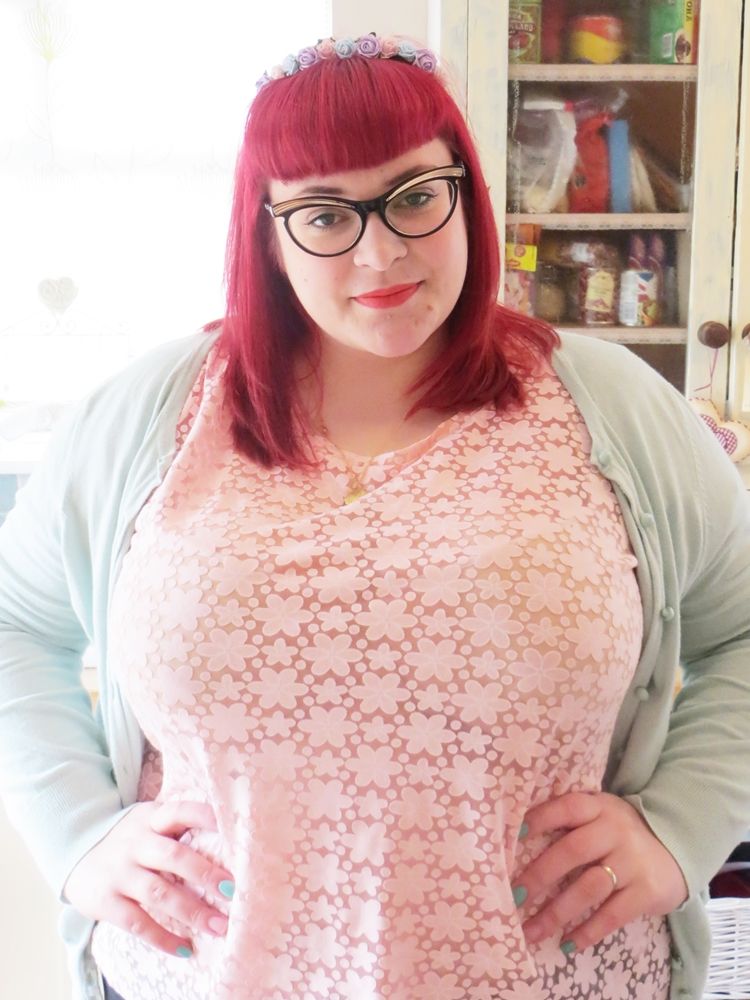 A pastel dream!
New Look were also kind enough to send me a pair of plus size
black skinny jeans
which fit like a dream. With my long legs most jeans end up being ankle grazers so I was pleased to see the Inspire collection has a range of different leg lengths right up 36 inch. I went for my usual 32 inch and they were spot on. I asked for a size 26 rather than my usual 24 because chunky thighs and skinny jeans tend to spell disaster. The size 26 fits my legs and my hips perfectly but the waist is quite loose.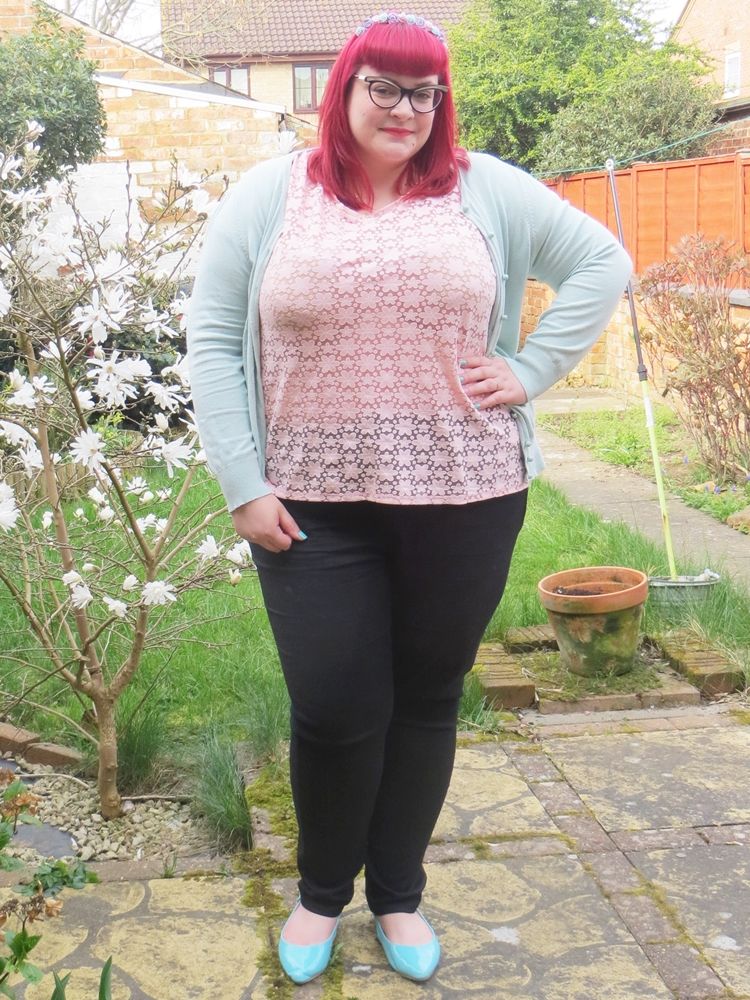 Spring florals with Spring flowers!
When I think of Spring the two things that spring (no pun intended...) to mind are pastels and florals so I teamed the top with a mint green cardigan, turquoise flats and my beautiful flower headband from Crown and Glory. I can't decide if I feel like a too-old hipster in it, especially with my fab new glasses I won from
The Awkward Magazine
and
London Retro at My Optique
! Either that or a flower girl but I like it and it goes perfectly with my outfit!
Love,
Mrs D x
ps. It's my birthdaaaayyyyyy! Watch out for a slightly unusual birthday related post a bit later on.
ps. I've been practising my pout although I'm still not sure if it's a pout or just a vacant expression...