Junarose cropped up on my radar last year when Becky from
The Ramblings of Mrs BeBe
and Hanna from
The Wardrobe Challenge
became ambassadors for their UK market and started posting monthly outfits. I'll be honest and say that when I first saw what Junarose had to offer I thought it was a bit too trendy for me and although I love seeing how other people put items together I just didn't feel like they were for me. However, one of my biggest gripes about plus size shopping is that it is mostly online which means you never get to touch the item until you've already paid for it plus postage. Being a bit tight combined with my apparent inability to ever return items, I tend not to branch out from what I'm used to simply because if it doesn't work out it's a bit of a hassle.
Becky and Hanna hosted a blogger event on 2nd April which just happened to be my birthday! I had a lovely afternoon with my hairy husband wandering about Shoreditch and drinking milkshakes at The Diner before he dropped me off at Junarose HQ and found himself a pub to wait in. Being able to browse, touch, try on and generally bother the latest collections meant I got to see what I couldn't before and as such found so many items I would absolutely wear and cannot wait to get on my back! It just goes to show how beneficial the physical aspect of shopping really is.
I've been branching out a lot more with the clothing choices lately, I have no idea why but with that in mind there were lots of tops and even a jacket or two that really drew me in. I'm so used to heading straight for the dresses so trying new things feels like I've opened my eyes finally! The SS14 collection is full of bright colours and beautiful prints whereas the AW14 is slightly edgier with quilted jackets and more Winter suitable colours. As much as I'm trying to branch out you'll notice I was still way more drawn to the brighter colours in my photos!
Sequin tops usually remind me too much of early 00s school discos but I really, really loved this rose coloured beauty.
Tropical loveliness!
Beebs couldn't leave this chunky cardigan alone, it was so snuggly!
Can't beat a bit of leopard!
Rivkie looking fab in the dress version of the previous top.
The material of this was so soft I could have cried.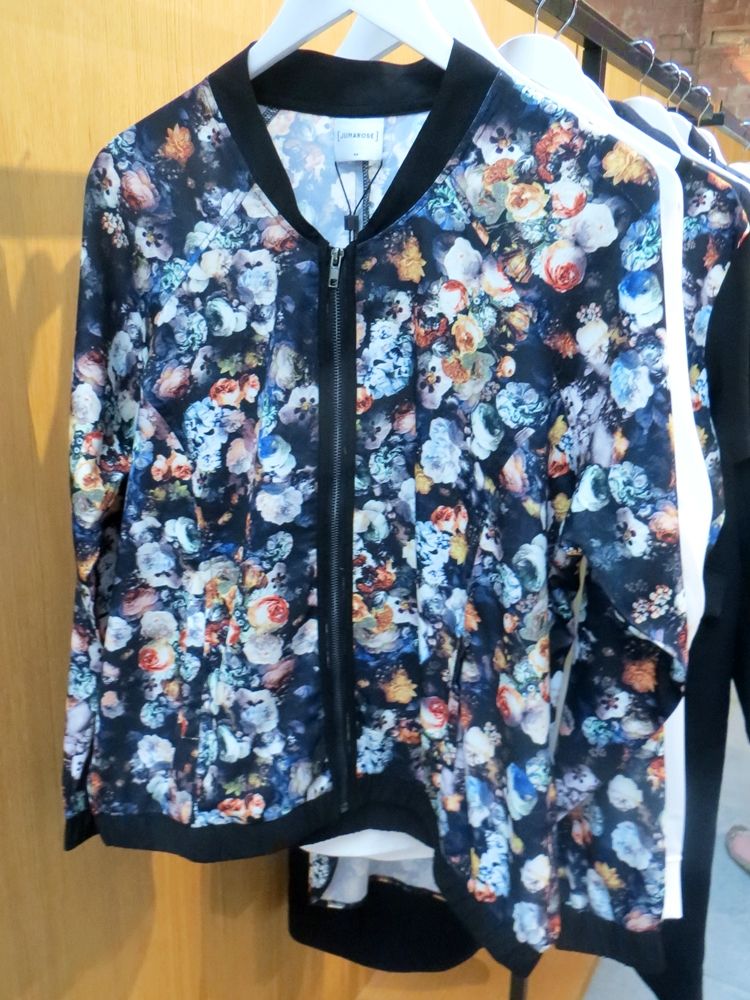 Hanna was wearing the other colour way of this lightweight bomber jacket and I loved it!
This tee is right up my traditional tattoo loving street!
Minty fresh.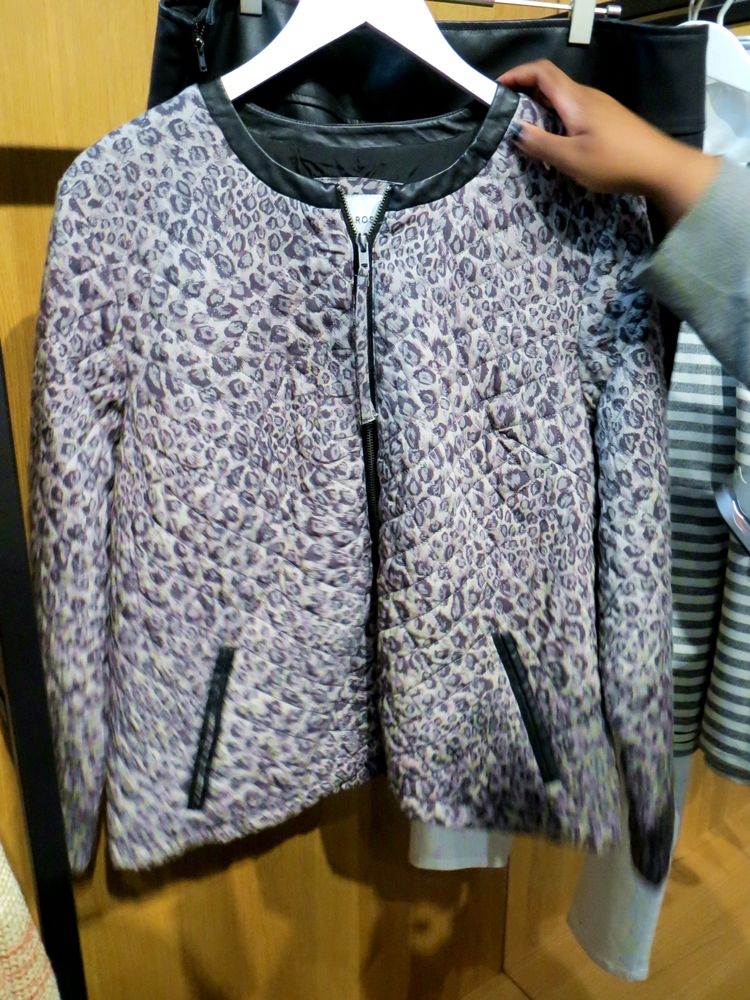 Quilted grey leopard jacket...something I never would have looked at before.
More beautiful pastels.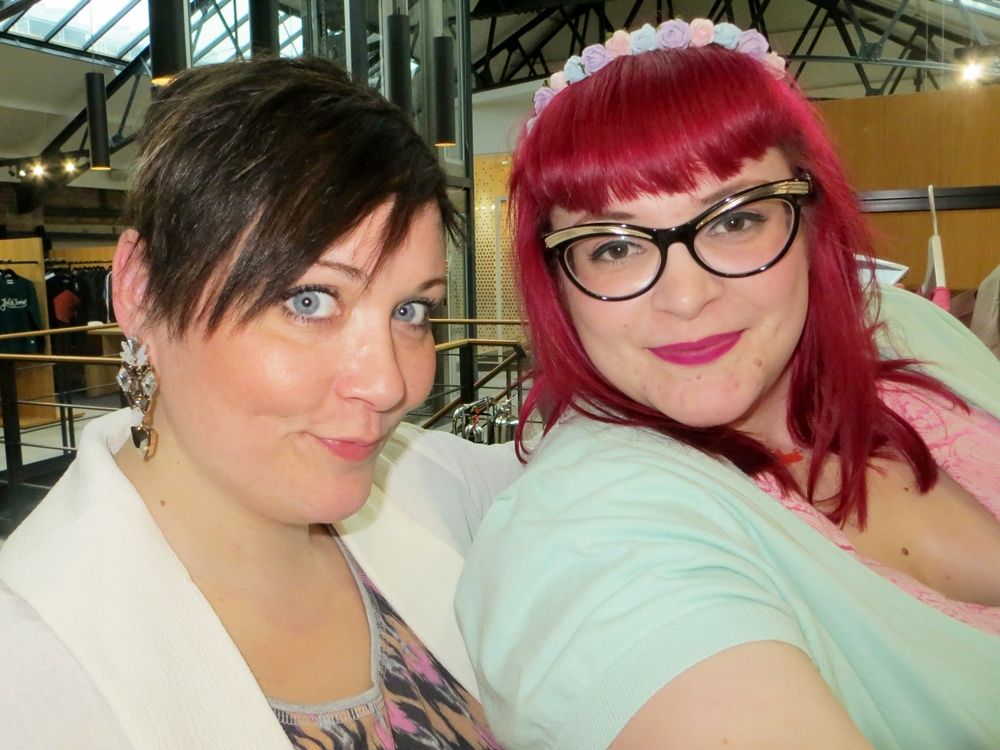 Love getting to spend time with one of my blogger besties.
We were definitely treated like VIPs with delicious mini Hummingbird Bakery cupcakes, pink fizz and a fab Junarose felted bag full of goodies. I had a really lovely evening with some familiar blogger faces and some gorgeous new ones! It certainly made my birthday one to remember :)
Love,
Mrs D x
ps. I'm going to do a full post on my outfit with details on Thursday.