It's easy to think by looking at fashion related blogs that we spend all of our time dolled up in a full face of make-up and our gladrags. I don't know about anyone else but I have at least three days a week (bear in mind I'm home for 5 out of 7!) where I give my skin a bit of a break, pop my hair up without worrying about what it looks like and stick on the comfiest clothes I can find. When I'm unwell like I have been for the last few months I spend a lot of time in my pyjamas but for the last month or so as I've slowly been getting myself to a more manageable state I've made myself a rule that pyjamas are for 6pm onwards and no other time! That means I've had to rummage through my wardrobe for the comfy clothes that usually get overlooked as not being 'nice enough' and add a few bits too.
I won this super cosy Junarose cardigan from the lovely
Hanna
a while ago along with a beautiful scarf and a dress. Unfortunately the dress doesn't do anything for my body and normally unflattering-ish clothes don't bother me but with my short body and high hips, I look like a sack of potatoes. I donated the dress to my clothes swap last weekend though so it's gone to a better place! The cardigan on the other hand is a god send. Quite often knitted cardigans can be quite scratchy and feel very acrylic but despite this being 100% acrylic it's super soft and feels lovely on. It's not overly chunky so perfect for this Spring transition period that is chillier in the shade but still not hot in the sunshine.
Last Sunday was spent in my comfiest of outfits making my way through the paperwork I'd been avoiding for weeks and writing whilst Mr D was off racing with his rowing club. Sunday is definitely my favourite day of the week because it's usually the one day we get to spend together, except when his pesky races fall on them!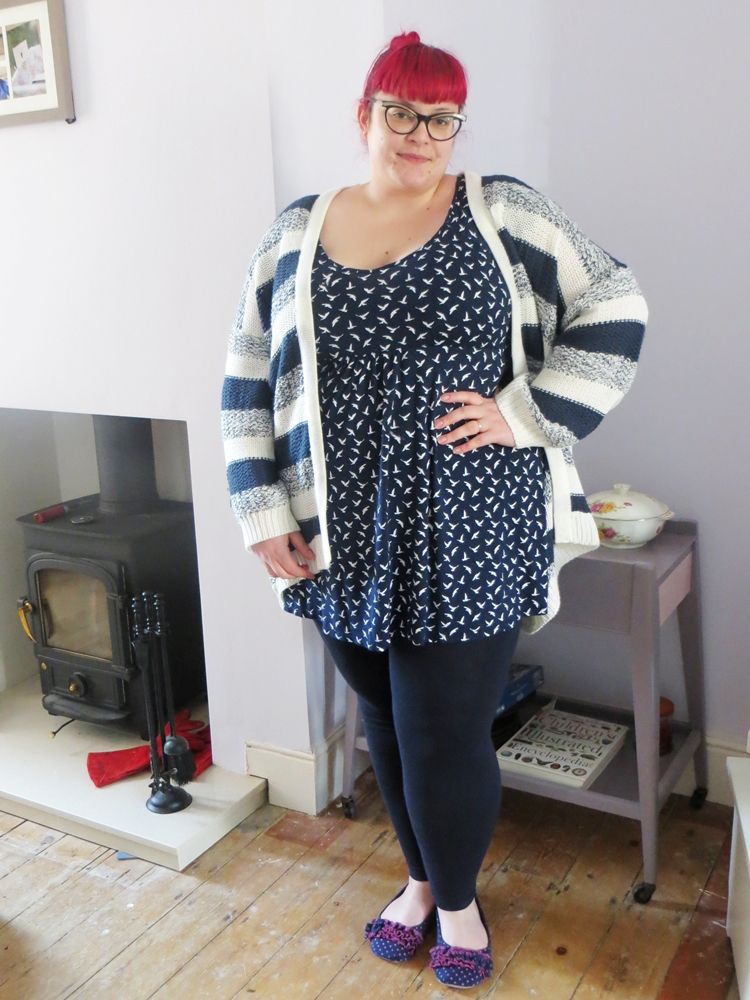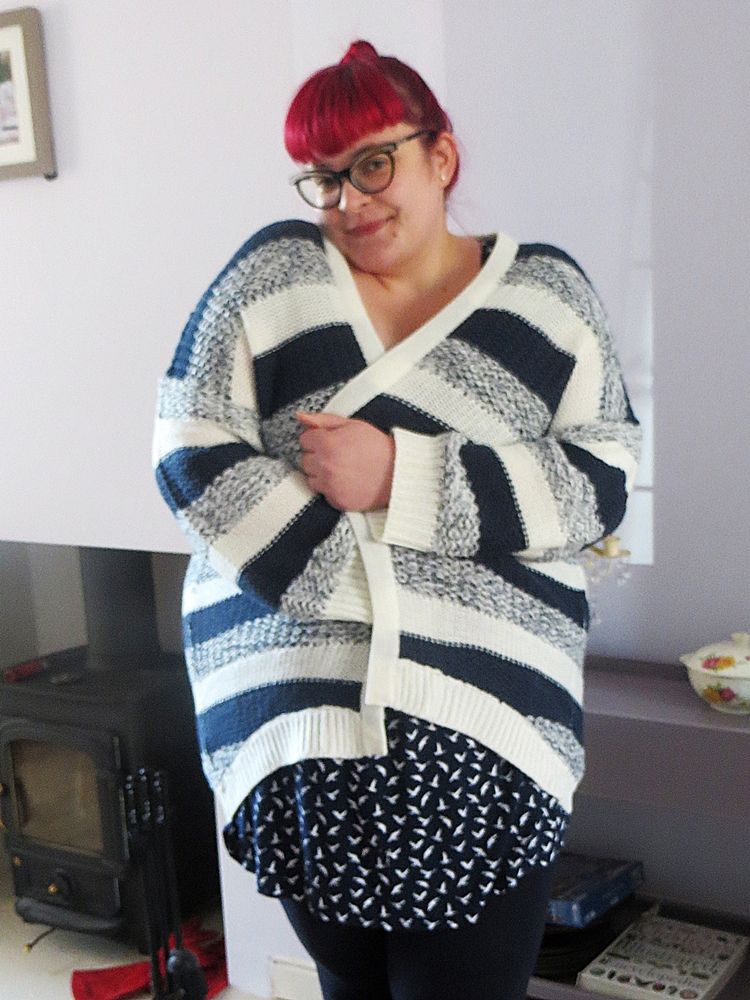 Comfy clothes, hair tied up and make-up free. I haven't even bothered to photo-shop my spots out so for the love of all things good and frivolous, don't zoom in!
Dress from eBay via my mum!
Slippers from either Tesco or Sainsburys, I can't remember!
How many 'off' days do you have? Am I alone in being sloppy?!
Love,
Mrs D x