When Bon Marche gave me the opportunity to review some clothes I thought I'd use it as a chance to step out of my comfort zone a little. Despite being rather comfortable in my body there are always going to be a few things that I find challenging; one of them is pencil/tube skirts. Whilst I quite like my thunder thighs I'm not overly keen on my round tummy and wide hips so something that clings to the both is not something I tend to reach for, even though I really love the shape of pencil skirts in general. Down the ponte material the skirt I chose is nice and thick so it didn't stick to the bits I'm not keen on as much as a thin jersey would have.
The other item I chose was a casual jersey style blazer...absolutely completely out of my comfort zone! I've seen them on so many fat babes and they look amazing but it's not something I've ever attempted before. It was really comfortable to wear, although the material could have been a little softer. I rather like the overall look, it's probably the most grown up I've ever looked!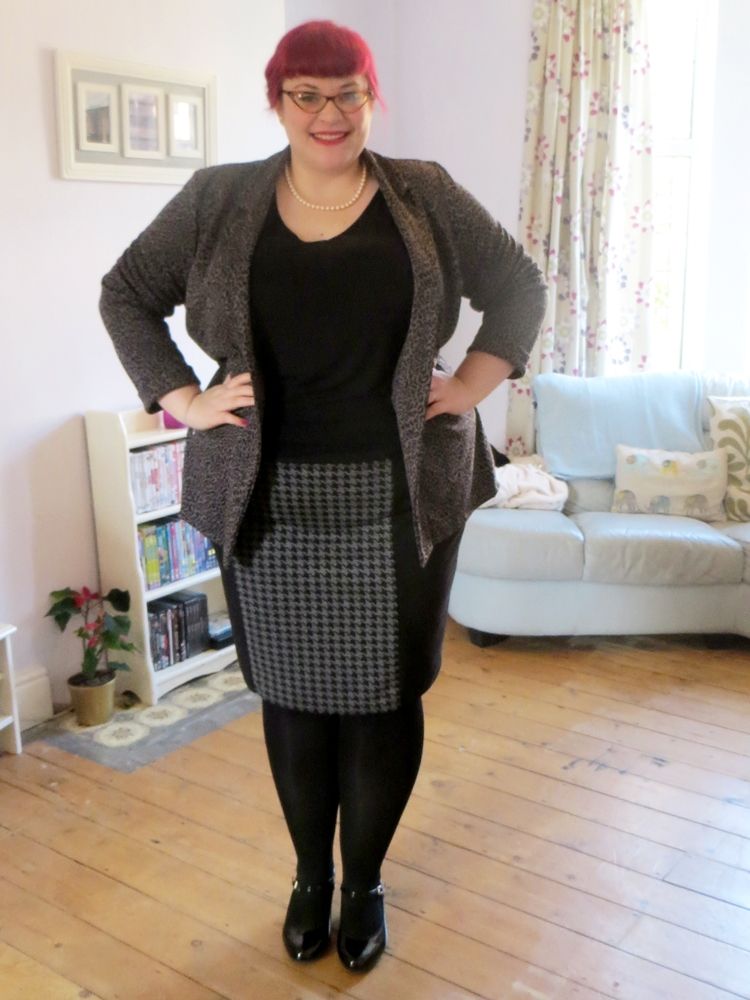 That's right, I can be a grown up sometimes.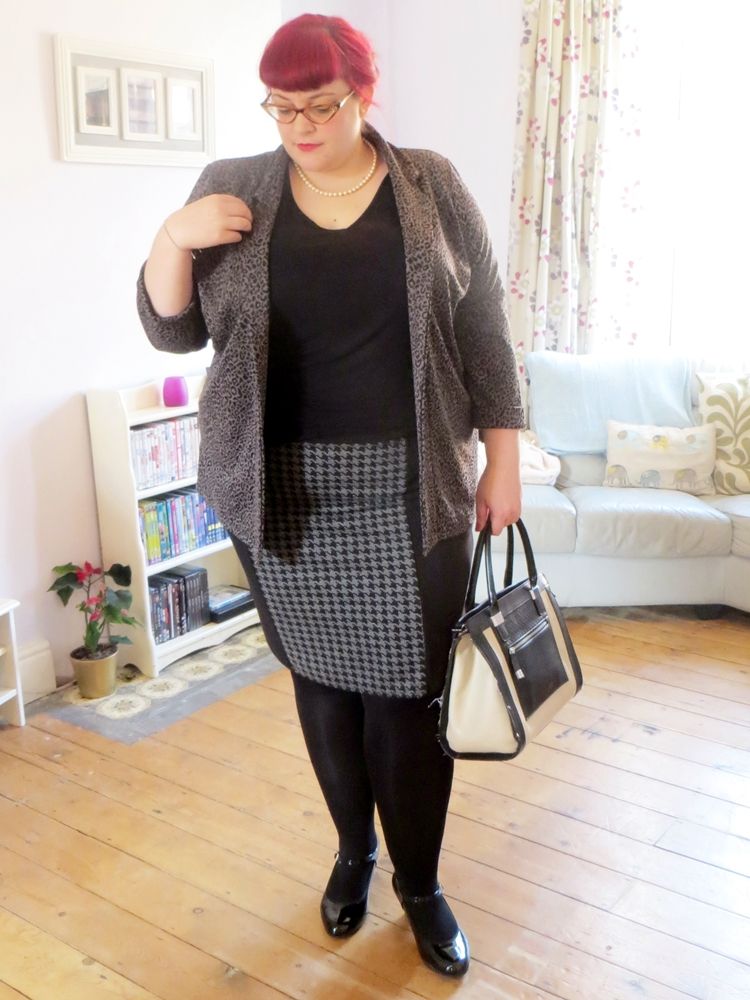 I've even got a grown up handbag...
The whole ensemble is probably not a look I'd wear every day but I would like to pop some colour into it with my shoes, handbag and top to make it a little more 'me'. I can definitely see me wearing the skirt a lot though, it's so comfy and fits really well. Plus I'm a sucker for a bit of houndstooth.