I was gifted this dress by
eShakti
last year but was unsure about it for a while for some reason. If you haven't heard of them eShakti make some impossibly beautiful, colourful, feminine dresses up to a US Size 36 as well as custom sizing. You can also customise lengths, neck lines and sleeve lengths. If it weren't for one small detail my wardrobe would be full of their dresses and that small detail is that they don't currently ship to the UK. Booooo! Fortunately for me I have a lot of family in Canada that very kindly don't mind fowarding bits to me but I live in hope that they will extend their shipping destinations one day.
I had this swan print dress custom sized which was so simple and really handy. I customised the draped sleeves to be longer which as it turns out I'm not too keen on but that's easily remedied with a cardigan. I must have been having an extra podgy day when I measured myself because the waist is a little loose so I'm going to have it taken in a bit as soon as I get round to it (which will probably be never).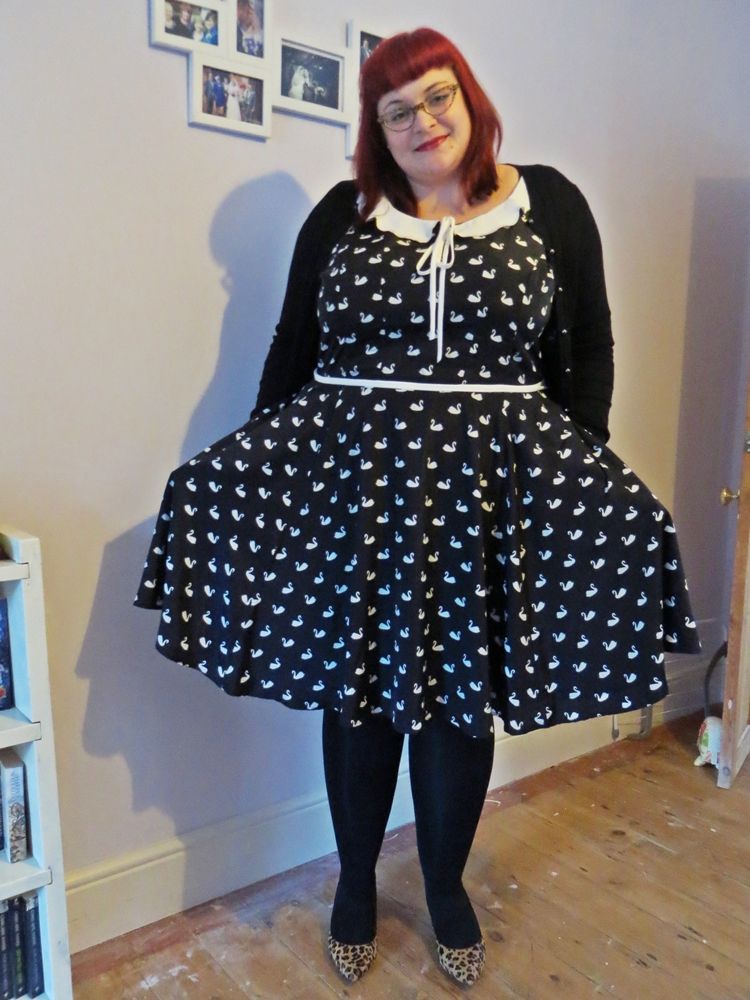 The dress is made from a lovely silky material which falls beautifully, especially as it's quite bulky on the skirt which gives it a brilliant shape. The scalloped collar finishes it perfectly but I still haven't quite found the right way to tie the bow. Because the dress is so cute and feels so luxurious it seems almost odd that it's so comfortable. It doesn't crease either which is a massive bonus in my book because ironing is at the top of my hate list. Also, POCKETS!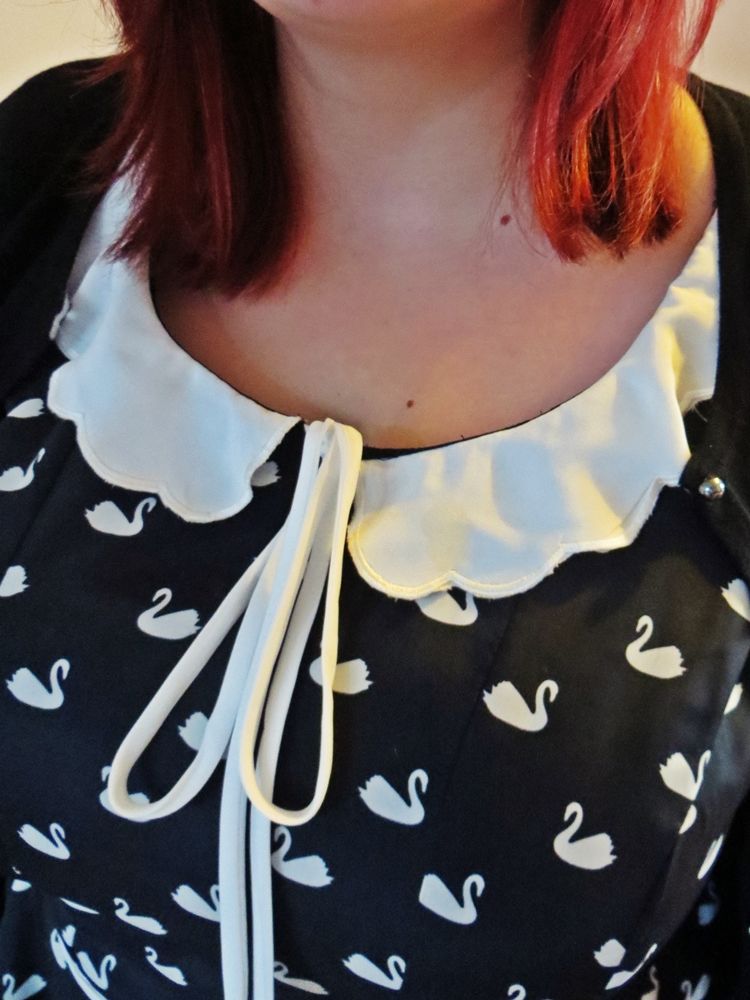 eShakti
always have offers of some sort on. At the minute if you buy 2 you get 1 free and you get a $30 gift voucher when you register with them. Now if only we could convince them to ship to the UK!
Love,
Mrs D x
ps. I couldn't resist sharing a few of my current favourite dresses. Flamingos!