This is quite a lazy outfit, more cosy and casual than anything else. The dress is starting to look a little washed out which is sad because it really is the most comfortable dress I own. It's a simple skater style dress that I bought in the Evans sale for around £7.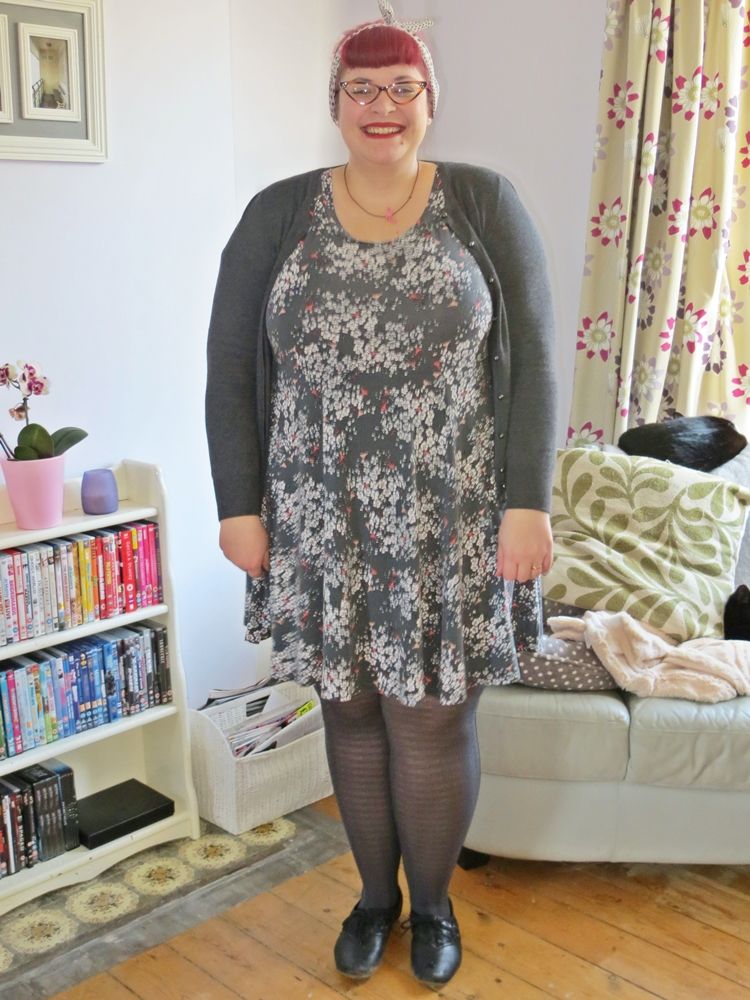 It is really lovely to be genuinely laughing in these photos. My mum took them and she is hilarious with a camera, plus she had to stand on a chair to take the next two because she's short and said she couldn't get an angle where my boobs didn't look bigger than my head haha! Watching my mother climb on a chair, balance herself then try to get down was hands down the funniest thing I have seen in a long time (think Mrs Doyle in the Father Ted Christmas special...), hence why I am doubled over laughing!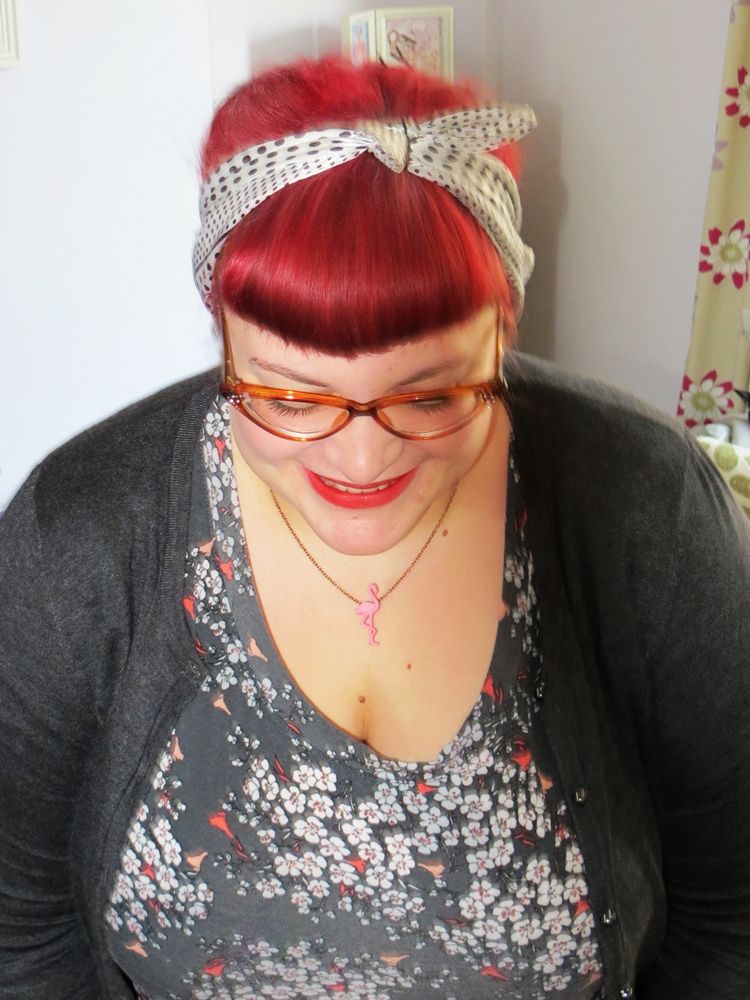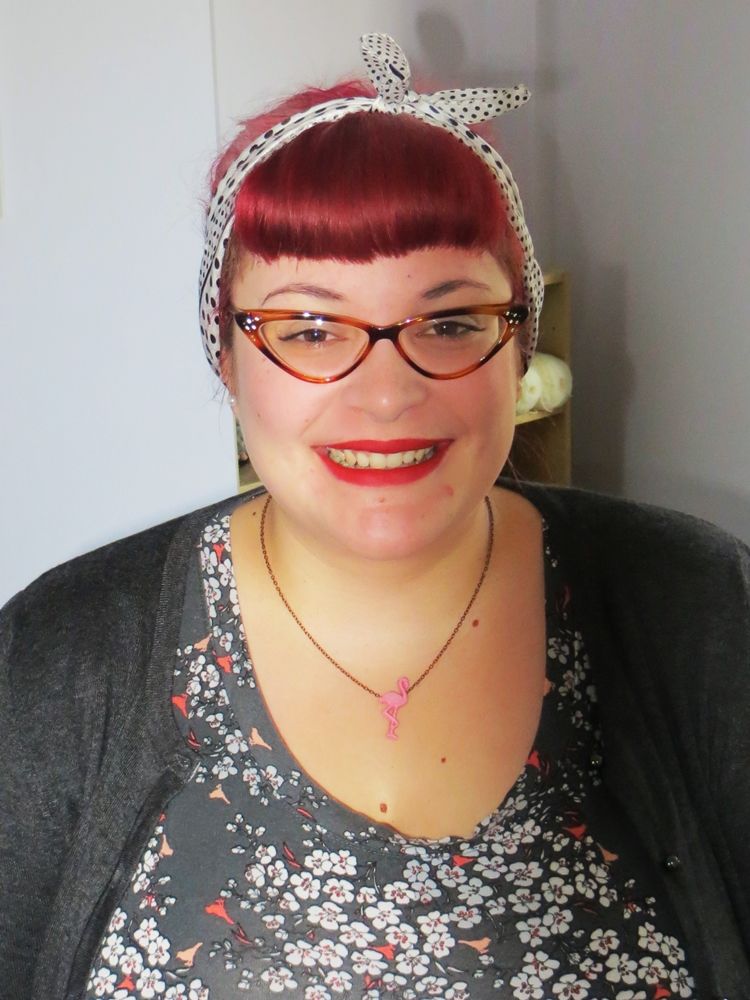 Outfits are probably going to be a little thin on the ground for a while but I am aiming to post at least once a week until things return to normal.
Love,
Mrs D x