Many a time has my hairy husband grumbled whilst bringing in my fourth parcel of the week that I'm always getting lovely new things and he never gets anything. Fortunately for him an email popped in my inbox last week offering him his first ever blog challenge with F+F at Tesco! He was challenged to create an outfit around a suit jacket that he would be happy wearing to a Christmas party. Mr D is definitely more comfortable in casual but smart clothes rather than a full of suit so he chose accordingly. He took longer than anyone has in the history of the world to choose his items but eventually (with perhaps a teeny input from me...) he chose a pretty excellent outfit.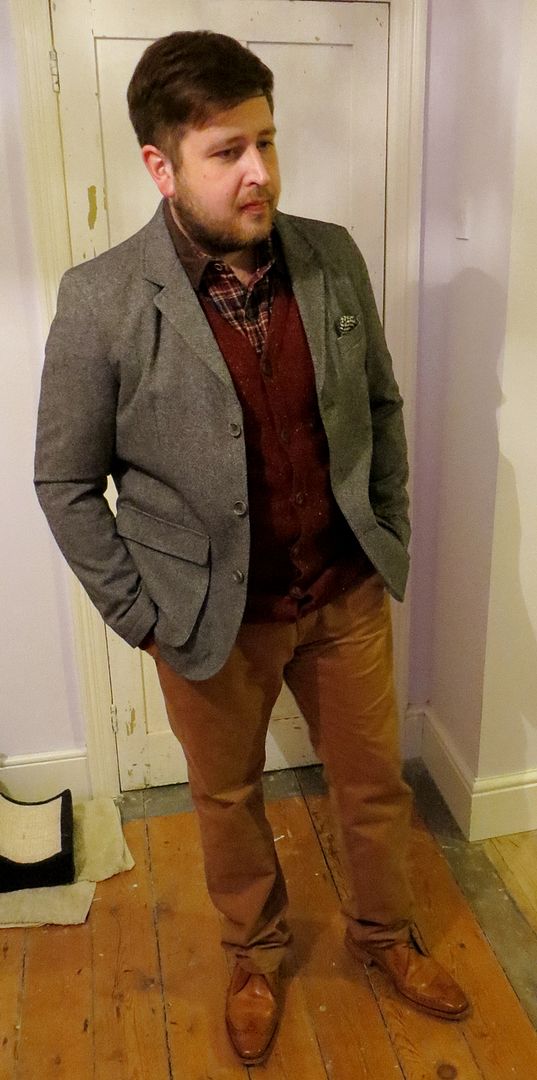 Mr D chose the Textured Blazer with Wool to base his outfit around. I was surprised at how soft it was and I loved the little detail of the checked hanky in the top pocket. Very fancy!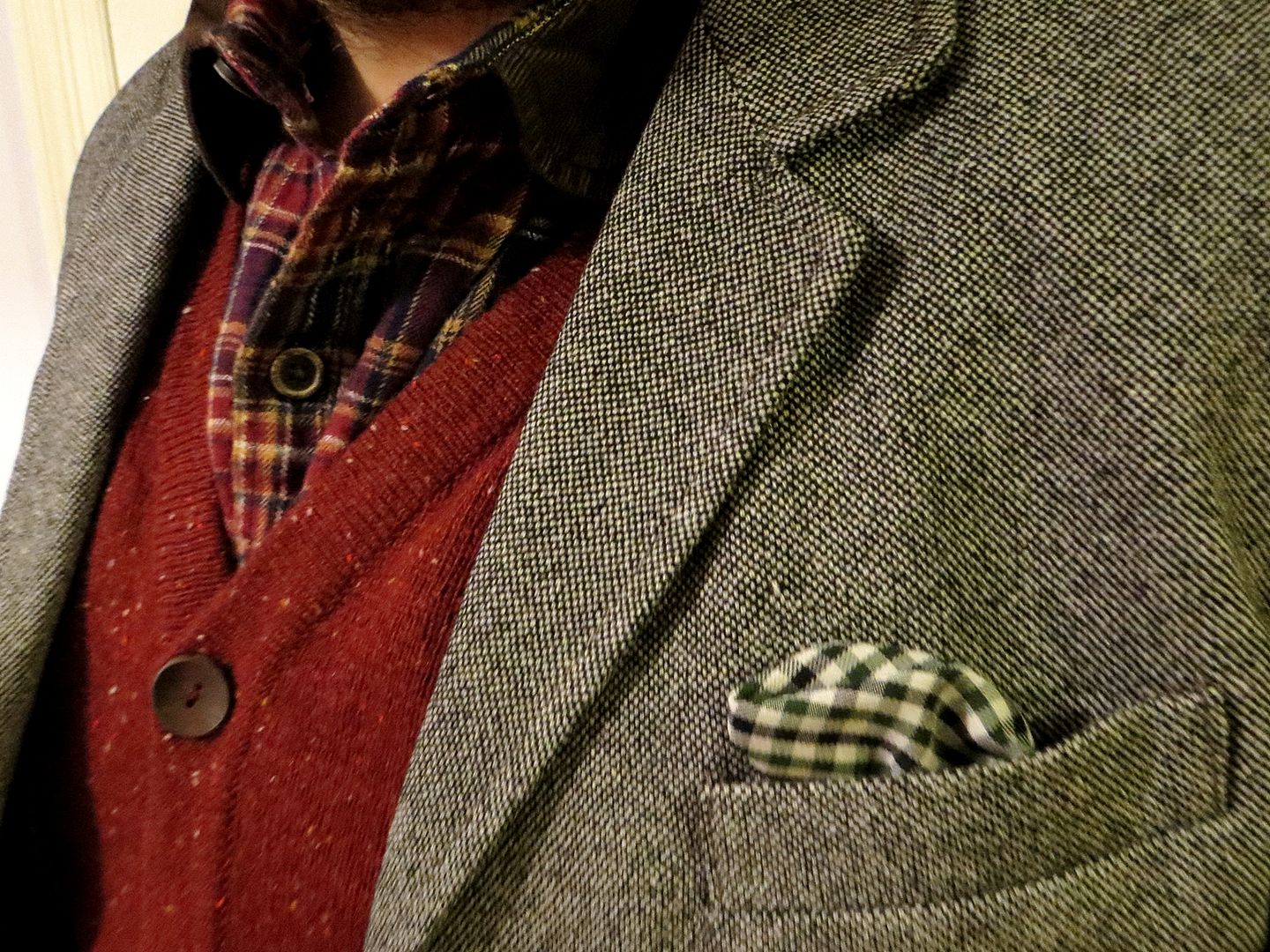 He's never worn a suit jacket without the rest of the suit so it was a little out of his comfort zone but I think he pulled it off really, really well. To complement the jacket he chose the Brushed Checked Shirt and tan coloured Straight Leg Chinos which he now owns in every colour! I love the colours in the shirt, I wasn't expecting them to be so vibrant. We also ordered the Merino Wool Cardigan in navy but unfortunately Tesco sent the wrong item so we improvised with one he already had. I think it worked out for the best! Lastly, he wore his beloved brogues.
Now, I know I'm his wife and I'm legally bound to think he's the fittest thing ever but LOOK AT HIM. Ooft.
A huge, huge thank you to
www.clothingattesco.com
for offering Mr D this challenge, he really enjoyed it and it put an end to his 'I want nice things' whinging!
Love,
Mr and Mrs D x
ps. He also got
these
to wear underneath but he wouldn't let me photograph them...