Another pretty dress magically found it's way into my wardrobe and it's bespeckled with polkadots, would you believe it?! I had seen the
Timeless Spot Print Dress
on the Simply Be website a while ago and kept going back to it but I wasn't sure if I liked the shade of blue so left it. For some silly reason I hadn't realised it came in another colour...a beautiful, slightly festive Burgandy Port!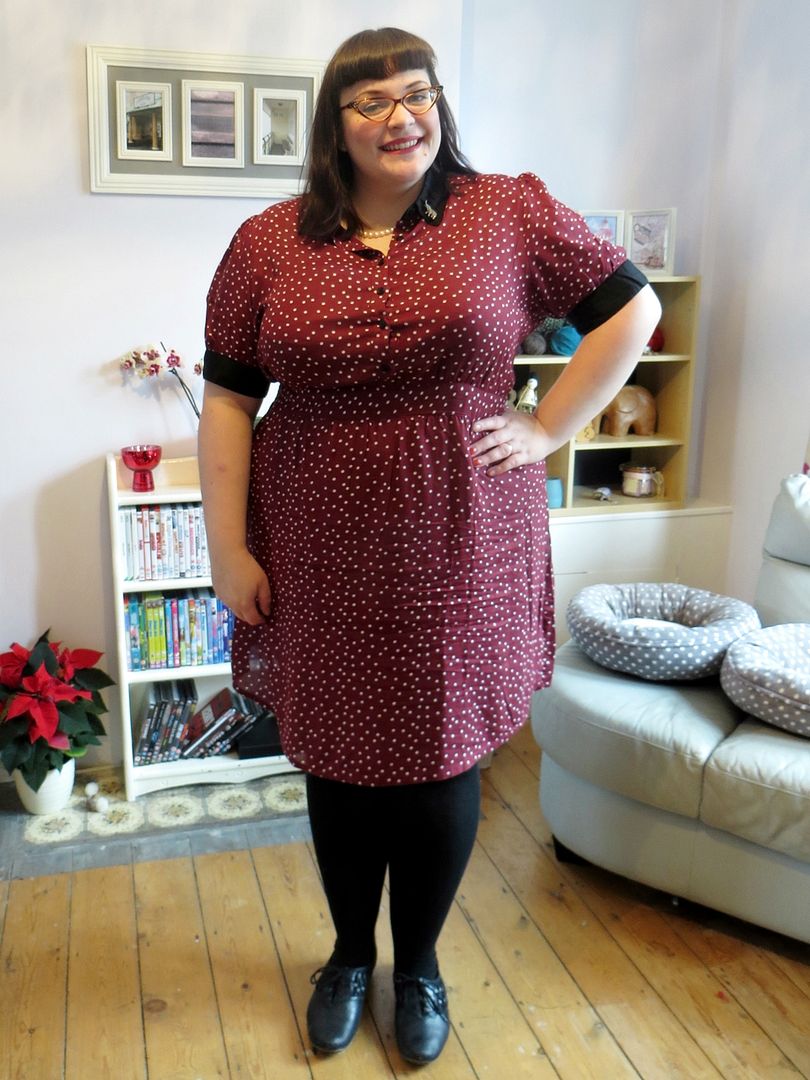 I'm always a bit wary of shirt dresses because they have a tendency to gape over the girls but this fits perfectly. It doesn't make me look shelf-y either which is a bonus. The waist band nips in nicely and best of all, there are no ties! I'm not a fan of things that need tying round the waist, for some reason they tend to lose the shape of the waist on my short body. I've worn this dress all day (it's now gone midnight) and it's still super comfy, and relatively un-creased too which for someone who has ironed a grand total of two items of clothing this year likes a LOT.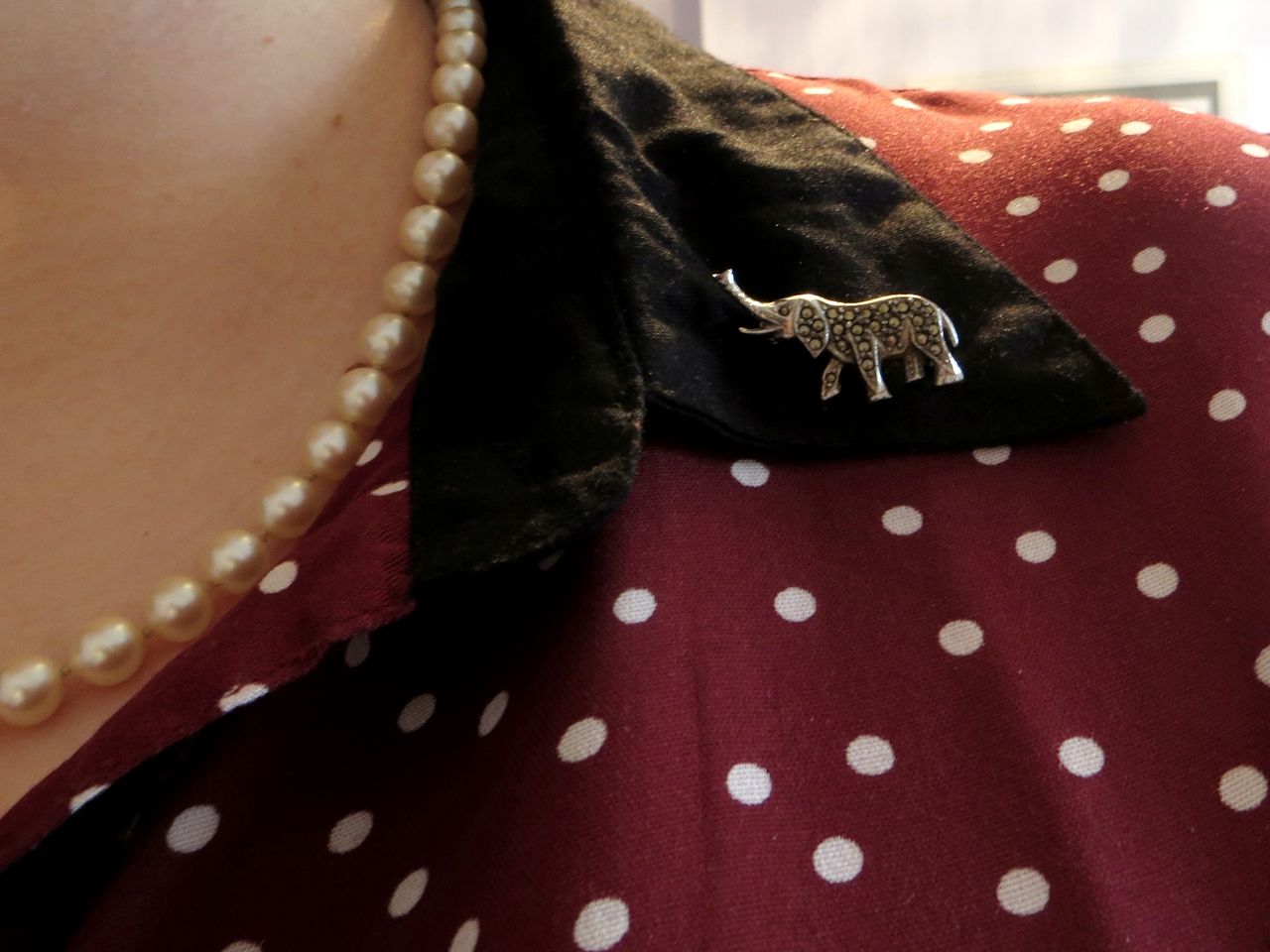 Anything with a collar needs a brooch.
WONKY FRINGE KLAXON!
Elephant brooch is vintage
Pearls are vintage
Wonky fringe is from lack of hair brushing
Love,
Mrs D x