For the last few weeks I haven't been feeling quite myself. I think the extra pressure from Christmas and starting working for the first time in 18 months has taken it's toll on me a bit. My self esteem took a big hit and I felt as though I had regressed ten years in terms of how I was feeling about myself. When that happens I tend not to look after myself as well as I should do which only makes things worse. Sometimes the best thing to do when I feel like that is treat myself in some way.
I had mentioned to my colleague/sort-of-boss-but-not-really-because-I-work-for-myself that I've been wanting to dye my hair red for ages but was being a bit of a wimp about it so when we both had a spare couple of hours on Tuesday she said let's do it!
And so within two hours I went from this...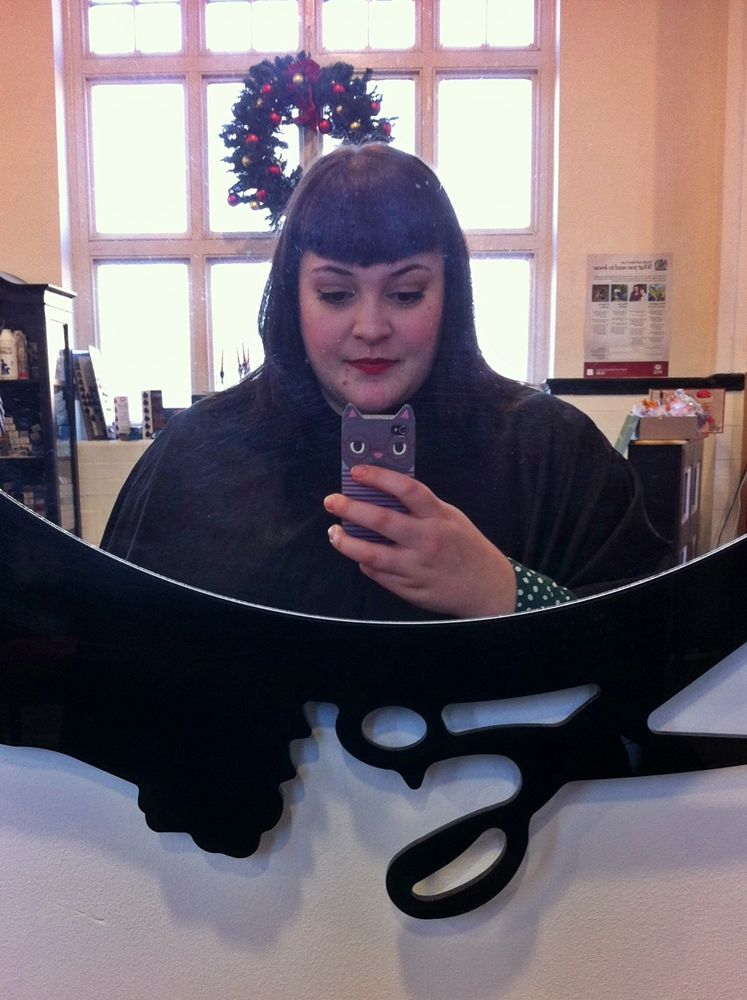 to this...
I think my face quite clearly says how I much I love it! It's exactly how I wanted it to be, not overly pillar-box red but more violet-red. I was very apprehensive about bleaching it because I've never done it before and wanted to limit the amount of damage. Cleo (my colleague and owner of the salon) lifted my hair a few shades with quite a low peroxide treatment that brought it out to quite a coppery tone which I actually quite liked!
It had been around six months since I had dyed it myself so I had a good few inches of 'virgin' regrowth at the roots so naturally the red came out brightest there and is a little duller towards the ends but I was expecting that. I'll have my regrowth filled in a few times then we're going to lighten it all over a bit more to try and get it brighter. I don't mind doing it gradually over time to get the colour I really want, I'd rather wait a bit longer than dive straight in and destroy my hair too much.
I'm going to try and find a product to use once a week to brighten it but I'm not quite sure what yet, whether it'll be some sort of treatment/shampoo or just mixing something in with my conditioner. Making this change to my hair means I need to seek out a whole new set of products to use so I'm making a trip to the wholesalers I use on Monday. (Would anyone be interested in a little post on what products I'm going to use/how to care for dyed bright hair?)
I definitely feel like a bit of life has been breathed into me and I can't imagine going back to a sensible colour for a long time yet. Infact, I've already planned out what colours I want to go after this!
Love,
Mrs D x