The Sunday before Christmas my tiny best friend and I went to see
James Acaster
at my favourite place in Northampton,
NN Cafe
. It was a comedy gig with a twist. We were all encouraged to wear Christmas jumpers, there was a charity shop Secret Santa (in which I received the cutest little tea cup and saucer!) and best of all, it was free!
I wanted to wear my Christmassy jumper but knew it would be quite warm in there so put on one of my favourite Collectif dresses and took a cardi with me to switch if I needed to.
Dress from
Collectif
(a few years old now so no longer being sold)
Cardigan from
M&S
(who now do certain items up to a size 28!)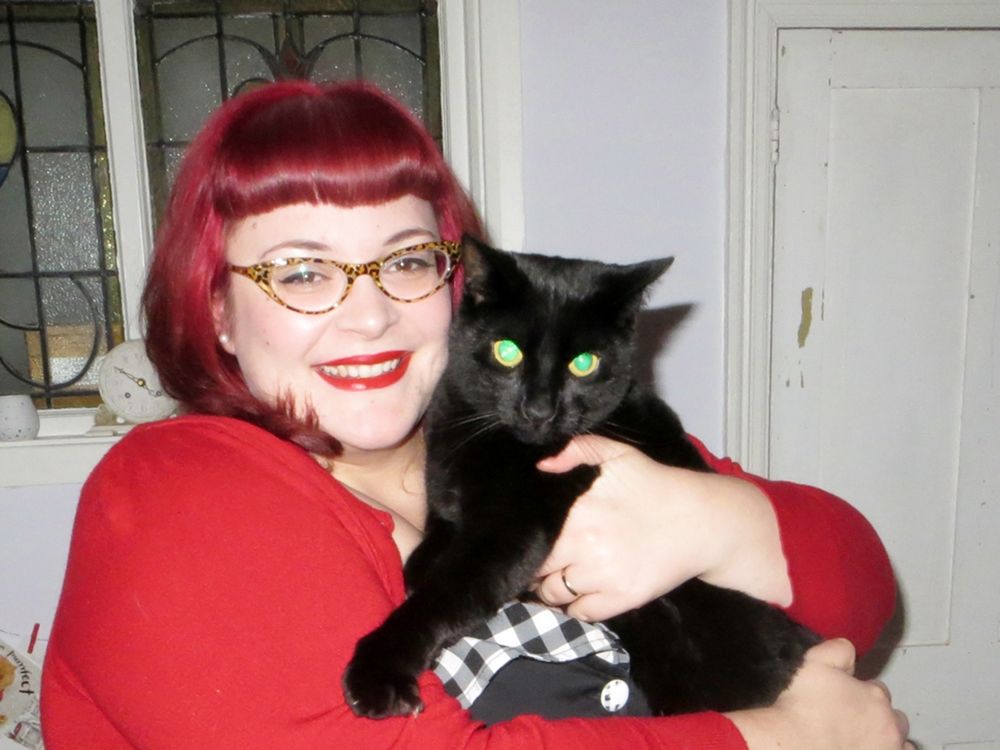 My Louie-cat!
My gorgeous tiny best friend and I in our festive wear.
That tasty looking beverage in my hand; prosecco, orange juice and amaretto. Magic in a glass. Almost as magical as the 75 apple mojitos I had afterwards that had about a mouthful of apple juice in. Needless to say I didn't feel too chipper the next day but the joy from the night before got me through nicely!
Love,
Mrs D x