This is what I wore to wander the streets of Bury St Edmunds with my mama
last weekend
. I might have been overdressed but I live by Oscar Wilde's saying of 'you can never be overdressed or overeducated'. Or at least that's my excuse for always wearing flouncy dresses and wanting to do all the courses ever!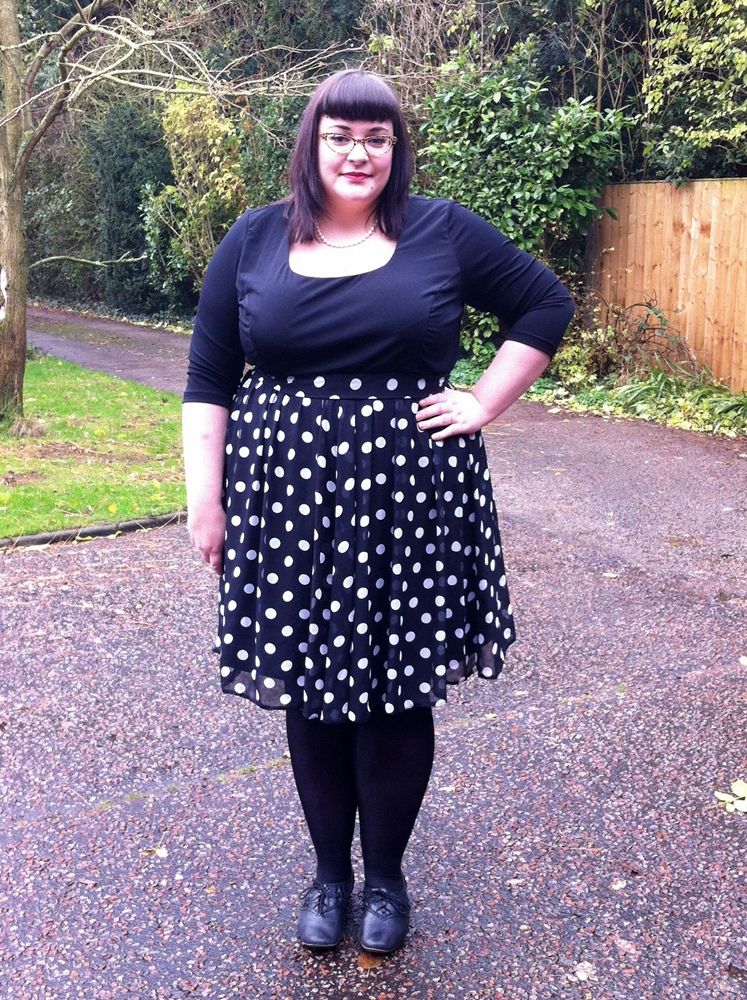 This Simply Be dress has been featured on my blog before but it was hidden at the back of my wardrobe for a while for some reason. I love finding things I'd nearly forgotten about, especially when they're spotty and swishy. I teamed it with the first pair of high street tights that actually fit (thanks 40 denier from Evans!) and my beloved Clarks brogues.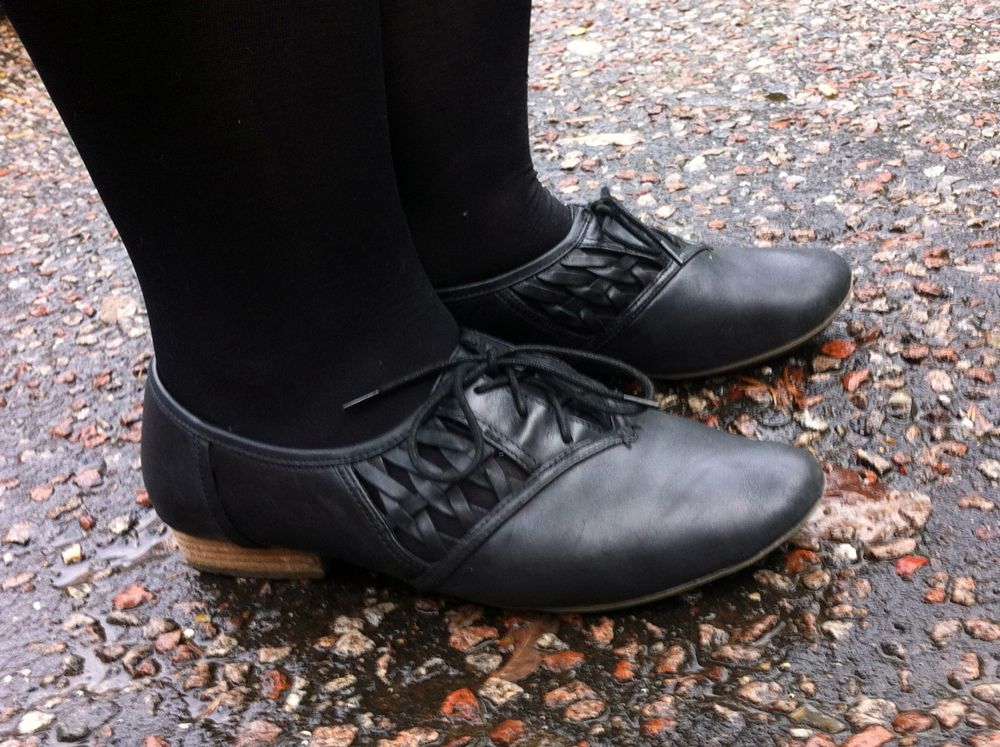 Slightly unrelated but I used a hemp shampoo my mum bought whilst she was in the beauty wholesalers with me and it made my hair so incredibly shiny! I'm normally a die hard Lush solid shampoo girl but this was magical. And it still has the same natural/ethical properties as Lush so I might switch to this. Having access to professional hair products (and beauty products for that fact) at trade price is a massive, massive perk to being a qualified nail tech!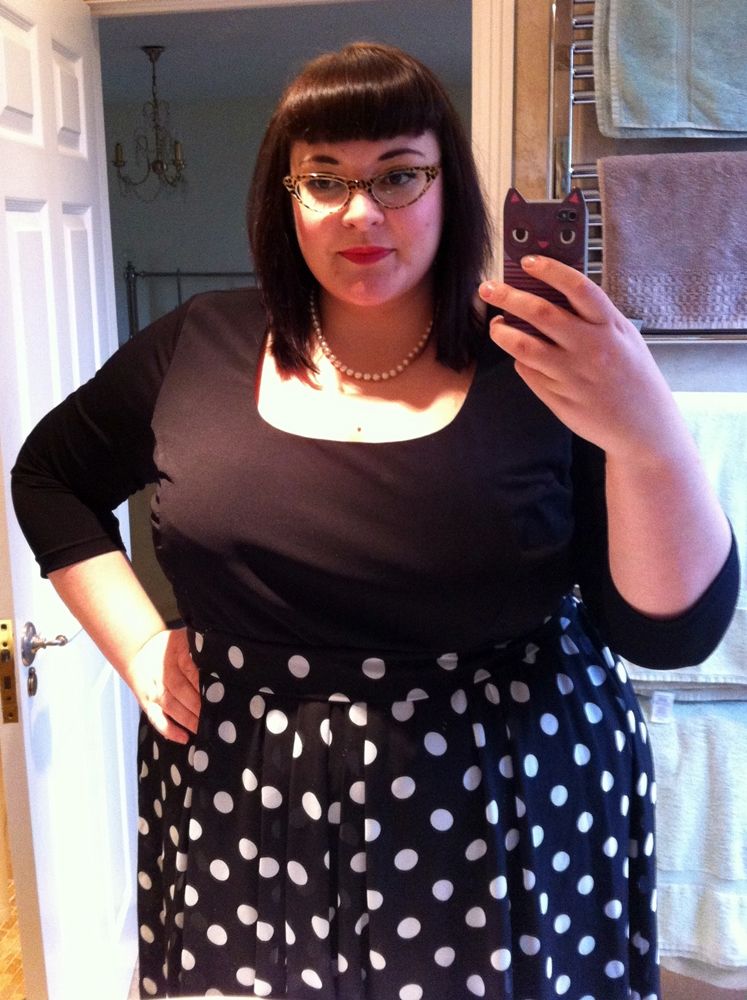 Shiny, shiny hair!
Lipstick is Vintage Vixen from
Rockalily
(Who are taking orders at the minute so quick quick quick!)
Love,