I've wanted a fur coat for years and years but I never would have worn one before now because they tend to be big and chunky and make big bodies look even bigger. But, I am tired of trying to make my big body look smaller. It's not going to look smaller unless it is smaller and it is what it is. There have been so many things in the last few years that I've avoided because of my size and it's miserable. I am a firm believer in wearing whatever makes you feel good regardless of whether it's made for your shape or size. And every time I am near a fur coat I feel flippin' awesome.
My lovely mum found this coat in a garden centre of all places! There's a big garden centre in my town that is like a magical village of wonder, especially now it's nearing Christmastime. They have everything in there, including a couple of clothing sections that are normally full of serious old lady stuff (even by my old lady standards) but hiding in among the slacks and gillets was this beautiful fur baby.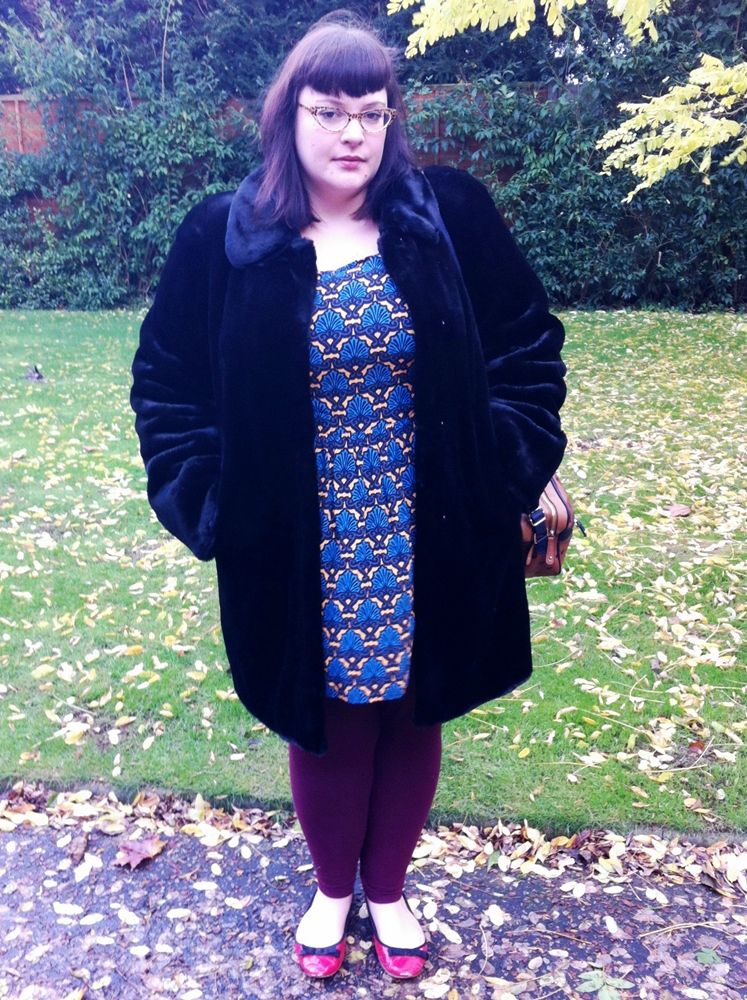 Try to protect your eyes against the monstrosity of the rest of my outfit...
It makes me feel like a fat Elizabeth Taylor which is basically my goal in life. I want to flounce and swish around in it all the live long day.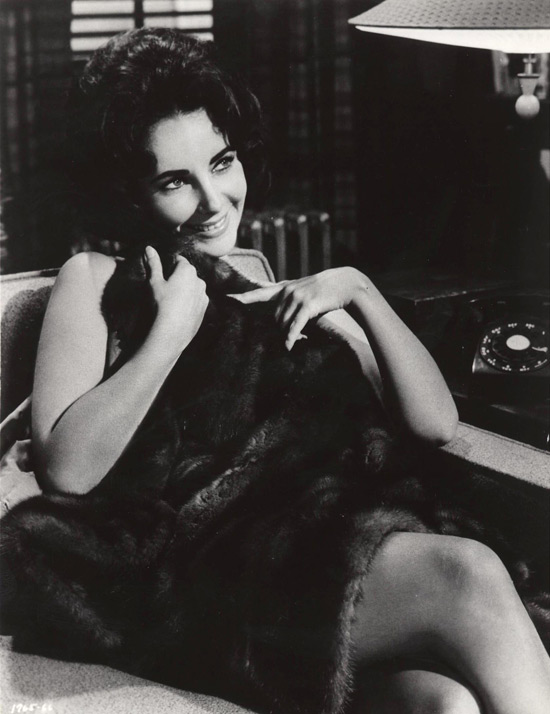 My coat would need to be a lot bigger to cover me.
It completed my outfit for meeting Gok Wan perfectly. I wore one of my favourite swing dresses with a petticoat, brushed out pin curls in my hair and my best red lippy. All it needed was my new fur coat! And perhaps a decent fringe cutting...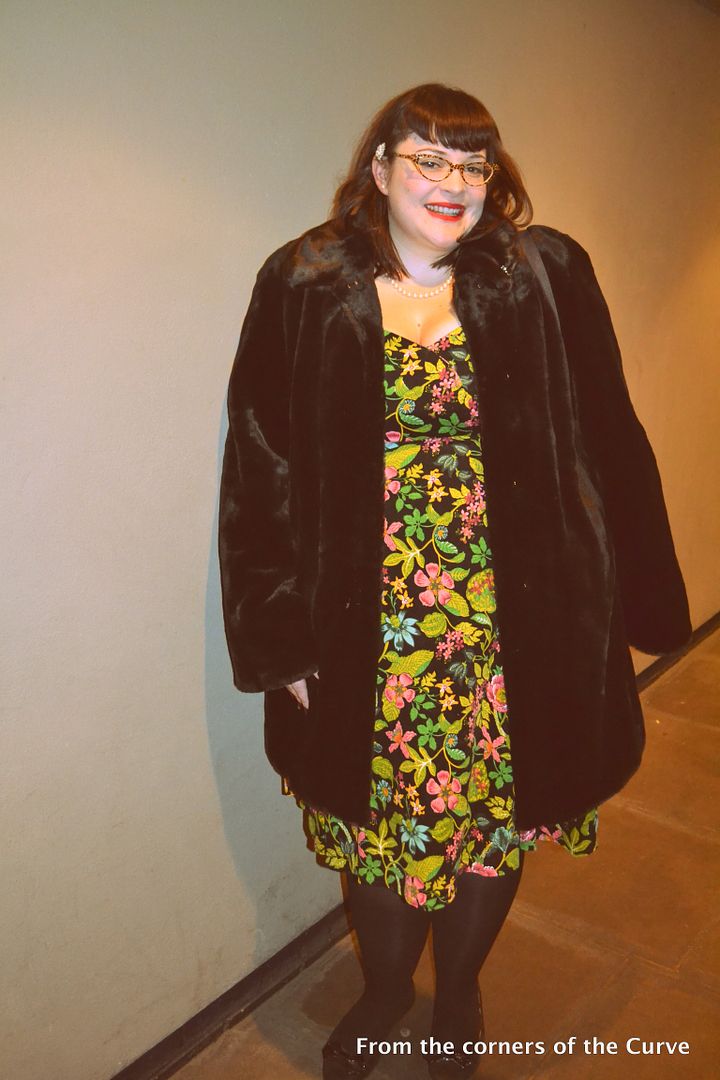 Love,
Mrs D x