I'm a bit cross with myself for not having posted on days 3 and 4 but I'm not doing too well brain-wise lately and I'm finding it really difficult to motivate myself. (Seriously, it took me 12 bloody hours to write this haha!) However I did manage to peel myself off my sofa and do A Very Good Thing in the form of the first meeting of the Fat Positive group I organise in Northampton.
We met in a beautiful newly opened arts cafe that is wonderfully cosy, especially with the seasonal twinkly lights and serves serious sized cake slices. There were only a few of us to begin with but I'm hoping it'll grow as we continue with it. We had a chat about what we wanted from the group and made a few rules about there being no shaming of any kind, no apologising, no diet talk and a few others. Then we generally got to know eachother and talked about all sorts of fat related things including Body Confidence Week.
I was so pleased that the lovely Leah from
30 Something Curvy Me
who I met at Plus North drove the 40 minutes to come along, she is such a sweetheart and I want to smoosh her face all the time. As part of her own blog on Body Confidence Week Leah asked if she could film us talking about what body confidence meant to us to which I jumped at the chance. I had what I wanted to say all planned out in my head but er, I got all flummoxed and couldn't articulate myself properly. Plus I made stupid faces and generally was a dick. The others were absolutely brilliant though, so clever and eloquent. You can read Leah's blog and see all the videos
riiiiiiight here!
A few photos from the night taken by Leah.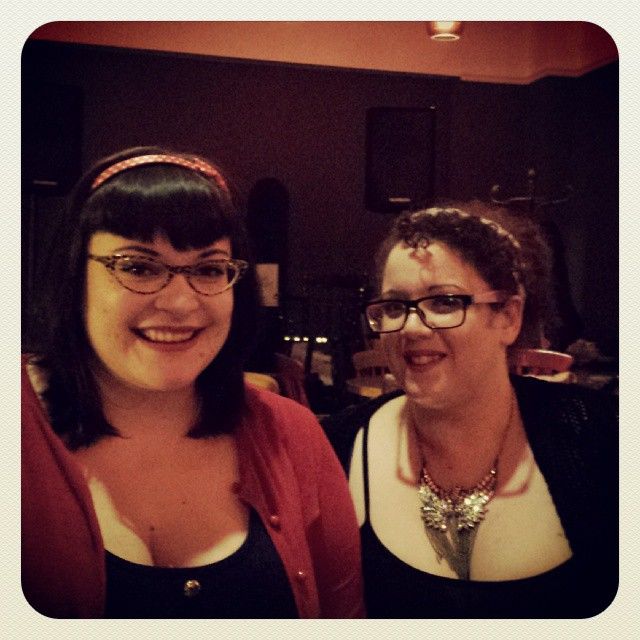 Myself and Leah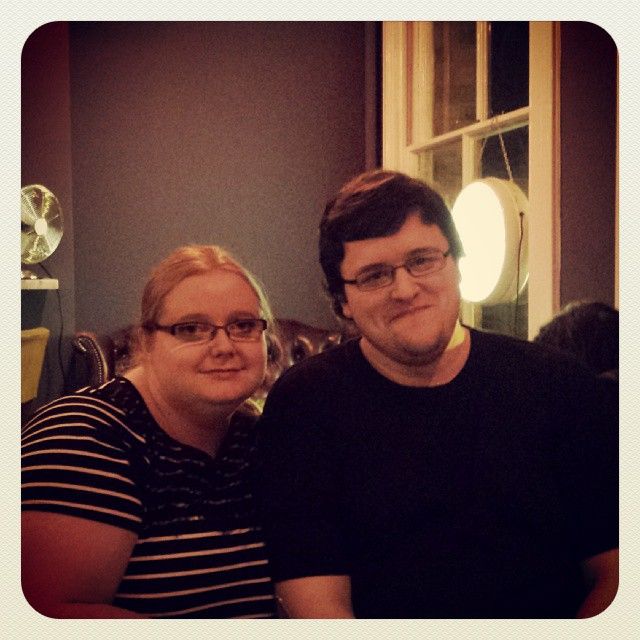 Lovely, lovely Sophie and Tom
Me and the girl with the best hair ever Kerry,
If you live near Northamptonshire (or if you don't, we have a spare room!) and want to come along for cake, tea, cocktails and social loveliness please do! We meet every 3rd Wednesday of the month. Join the
Facebook group
for more information.
Love,
Mrs D x