Today I wore a jumper that by all accounts was completely unflattering. It was fitted, sat on my wide hips and was adorned with a tacky Christmas pattern and giant reindeer. And it looked bloody marvellous! I wore it with my favourite pair of high waisted jeans. Up until a year or so ago I never even owned a pair of trousers and when a couple of pairs did appear in my wardrobe it took a long time before
I wore something that didn't cover my hips and bum.
Even when I did venture into wearing trousers confidently I made sure I had an undone cardigan on to skim my hips. Not today, though! Today I debuted my new festive jumper (yes, I do realise it's only October and no, I don't care) in all it's tacky, fitted glory.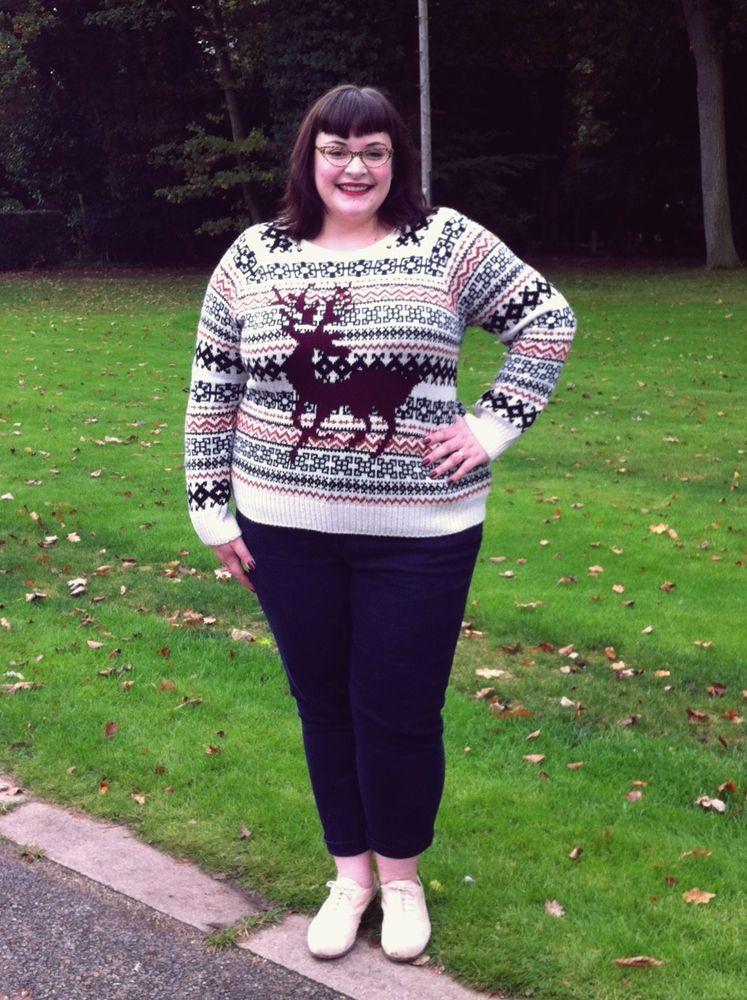 It might not be flattering but I felt comfortable in it. I think there's a fine line between testing boundaries and whatnot whilst still feeling comfortable and confident. Everyone's comfort zones are different. I am most confident in dresses and tights which some people are absolutely terrified of. Taking risks is brilliant and quite often a really good way of increasing your confidence because you realise that actually, nobody has even noticed those red bumpy bits on your upper arms or made fun of your knobbly knees but forcing yourself to do something just because someone else is or something that makes you feel so uncomfortable your stomach turns is counter-productive. Wear what makes you stand a little bit taller even if that thing is deemed unflattering. If you feel good something who cares whether or not it's made with your body shape or size in mind.
Something I love doing that makes me feel a bit fancy is matching my nails and lipstick to my outfits! Silly but it works a treat.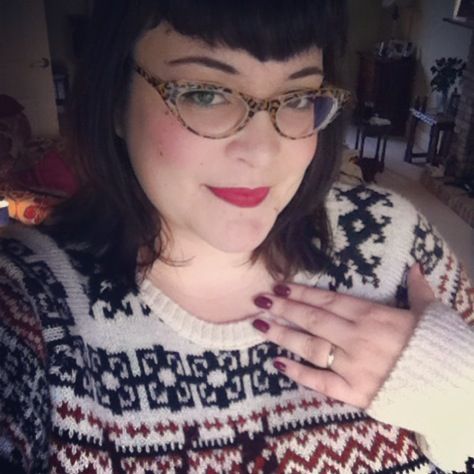 Nail polish is OPI Casino Royale
Tell me what makes you feel fancy!
Love,
Mrs D x