I first became aware of Evans exclusive brand Scarlett & Jo back in January at the
Evans Shape Studio
. The
Powerfit dress
was the star of the day with so many of us including myself which completely surprised me as it's not a style I had ever touched before. Infact it took a lot of wine and encouragement for me to try it on! But I was so, so glad when I did.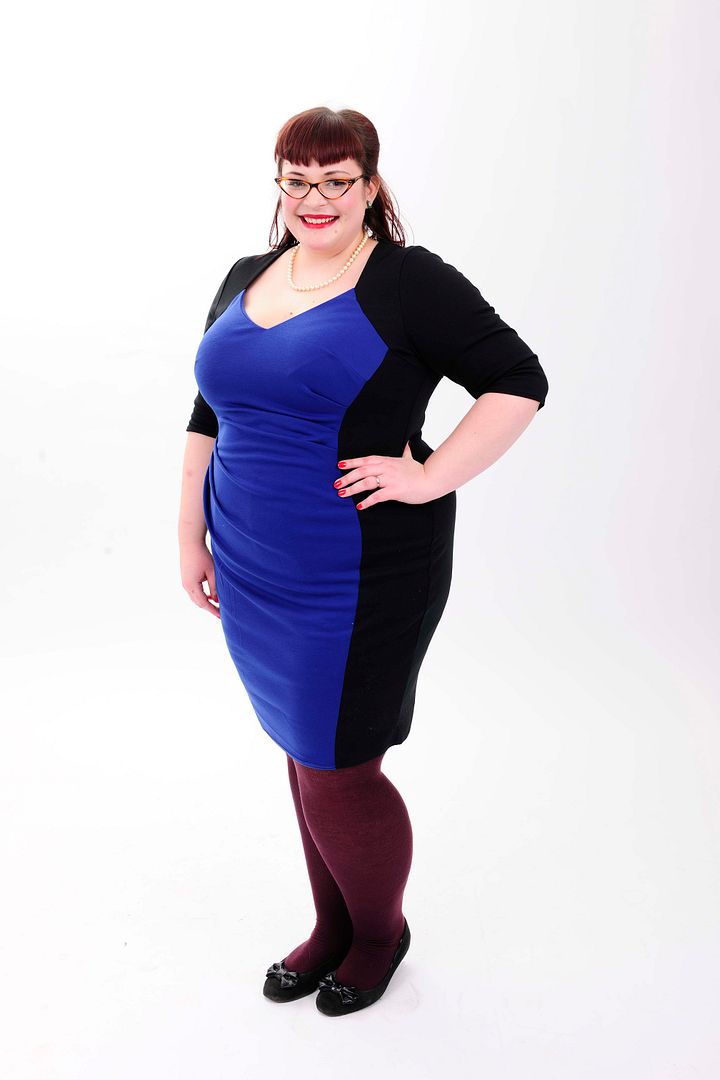 The idea behind the Powerfit dress is that the shape and the stylish panelling provides a classic hourglass shape whilst being incredibly supportive and comfortable for all shapes and sizes. Most are made with a soft mesh lining which gives that extra bit of structure whilst remaining comfy. Originally it was only available in the gorgeous cobalt blue above and red. However, after proving to be such a hit it's available in over
15 different designs and colours
including leopard print and lace. As with all Scarlett & Jo items the pricing is very reasonable and the most expensive choice is only £45.
When I was offered to be sent the Powerfit dress in Grape to feature I was excited but a little apprehensive because the dress is quite out of my comfort zone. I'm not particularly fashionable, I don't know what's on trend and I tend to throw things together regardless of whether or not they match! However, after popping the dress on a couple of times and realising just how comfortable and
good
I felt in it, I stopped flapping and got on with it!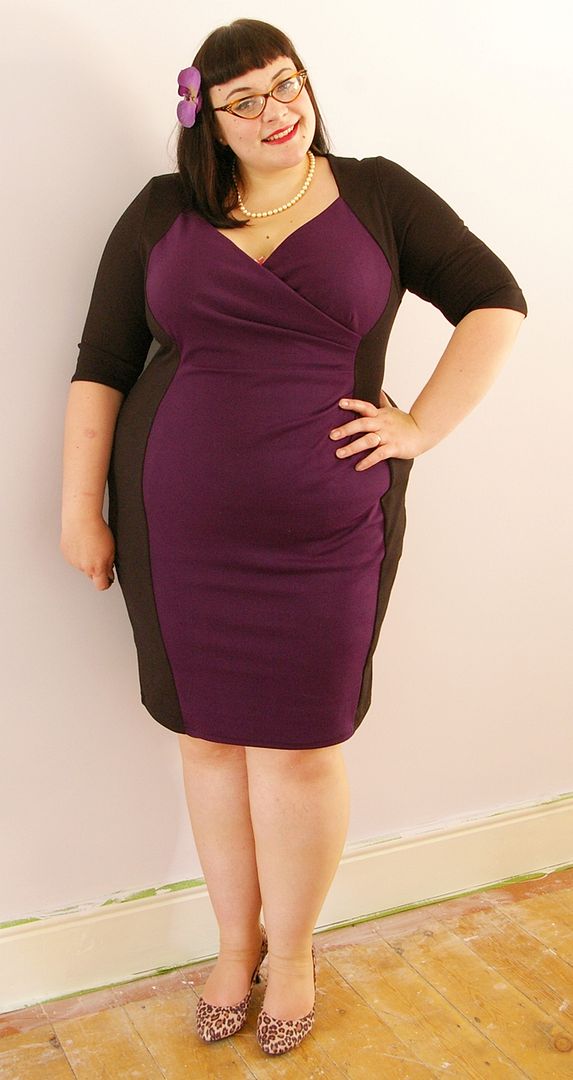 Shapewear may or may not have been involved in the making of this tummy...
True to my love of rockabilly fashion I popped a purple hair flower in to complement the colour in the dress and dug out a pair of leopard print shoes. I also took the opportunity to wear my favourite pair of seamed nylons.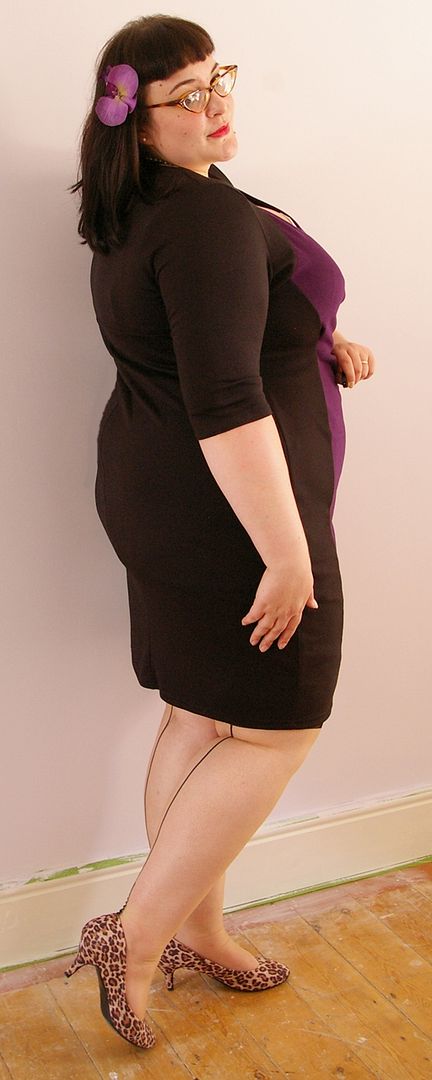 Oh hi there, bum shelf.
This is the sort of dress I would normally have run a mile from due to it being fitted and showing my tummy but thanks to some shapewear and the mesh structure inside, it wasn't half as scary as I imagined! Infact, I actually felt pretty awesome in it! A tight dress that shows off my curves, heels, stockings and pearls...I liked it. Powerfit is the definitely the right name for these dresses because this certainly made me feel oddly powerful!
If you've looked at these dresses and thought 'there's no way I can pull that off', think again.
Order one online
to try (Evans accept returns within 28 days) or pop into one of the selected stores and try it on. If I can do it, so can you!

Love,
Mrs D x