On Saturday I hopped on a train to London with the glamourous
Luli Blue
to celebrate her birthday. One of the things we did was take a trip to
Rockalily Cuts
to get our fringes tended to. I've been wanting to visit the salon owned by
Ree Ree Rockette
since it opened and although I was sad I didn't get to see Ree herself I really enjoyed the visit.
The salon is beautiful, it's packed with retro goodies and is so interesting to look at. Anywhere that has Elvis on the walls and provides me with complimentary lemonade and a Rocky bar is guaranteed to go down well with me!
Luli had her hair done with Lola and mine was done by Emma. Both were really lovely and did such a brilliant job. I've had my fringe done by a couple of people and I ended up trimming it myself but it has never looked this good. I was a little terrified when Emma came at me with clippers but for the first time ever my fringe is clean across and my irritating wispy baby hair has been tamed!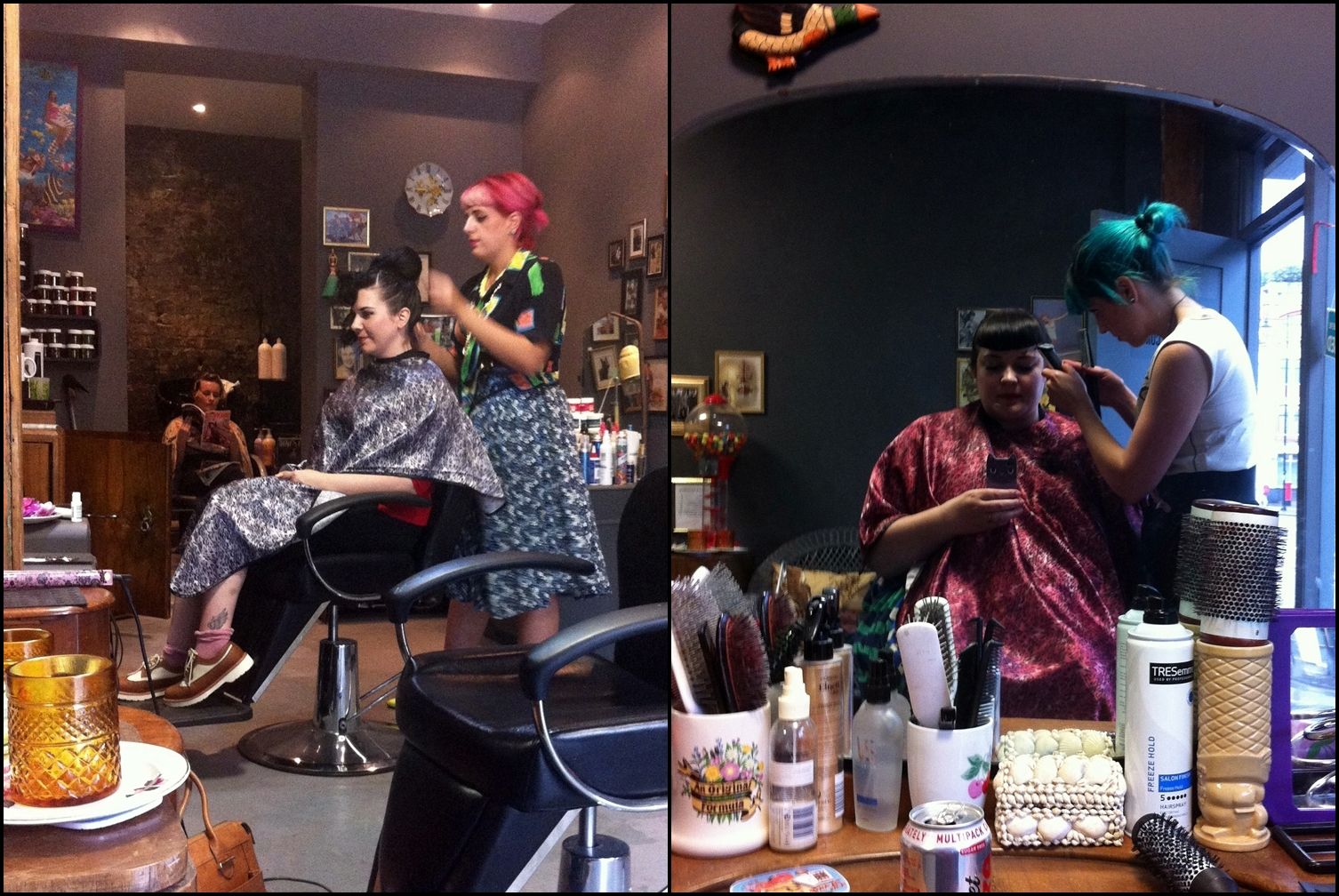 Happy fringes!
I wanted to wear something comfy because I knew we'd be walking a lot so I wore my new favourite ASOS Curve skirt with a plain white v-neck t-shirt. I don't think I've worn a white t-shirt since I was in primary school but it did the job!
I've been wearing my
'Cat Lady' necklace
with pretty much everything lately regardless of whether it goes with what I'm wearing or not. I've had so many comments on it and I like being a proud cat mama/crazy, crazy cat lady haha!
Love,
Mrs D x
ps. I apologise for the blurry photos, my husband is a rubbish photographer haha! I think this outtake demonstrates my frustration well...
*Cat Lady necklace gifted to me.