As far as I've come with learning to love my body as it is right now there is one (technically two) thing (s) that no matter how hard I try, I cannot make peace with. Those things are my upper arms. I like to call them chubby but in reality they're more than chubby, they're fat. And they're not the firm sort of fat, they're the sort of fat that if I wave I'm likely to create an earthquake somewhere along the equator. They're dimply and they occasionally do that funny red discoloured thing. On top of that I also have some pretty unsightly scarring on my arms from some mentals and lots under my arms from evil, evil under the skin cysts I get that are supposedly linked to my PCOS (though I'm not convinced). So, getting my arms out in general is pretty unpleasant. If I do manage to do it I tend to spend the day with my elbows firmly pressed into my sides like that ridiculous deodorant advert.
I love chubby arms on other people. I think they're cute and squishy and I love them. Case in point, the gorgeous Tess Munster. Just look at them, lovely arms!
Photo belongs to Erika Nelly
Mine though, no. Occasionally though I get little bursts of confidence and I feel brave enough to give it a go. The main reason for this particular surge of confidence was knowing I was going to spend the day with one of my bestest, most dearest friends, Victoria. She is marvelous in many ways but she is also my biggest body supporter and doesn't stand for any body negativity. In fact in the 3 days she was here (she normally resides in Amsterdam, boooo) I tackled two of my biggest body fears; getting my arms out and going bare legged in a dress that doesn't cover my knees. And do you know what happened when I did both of those things?
Nothing.
Absolutely bloody nothing.
Nobody laughed at me, nobody pointed at me, nobody told me to put my disgusting fleshy mess away. Life went on as normal. Except that I felt a little bit taller and a little bit stronger.
And so, here they are. Along with an uncomfortable face.
Dimpled and discoloured they may be, but they're mine.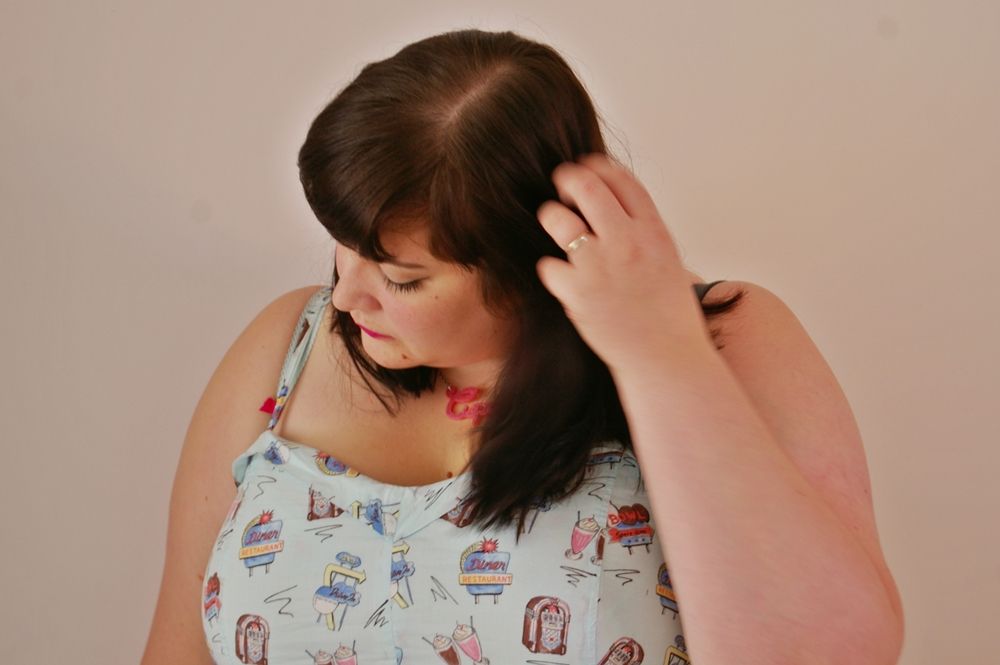 I should really do my roots...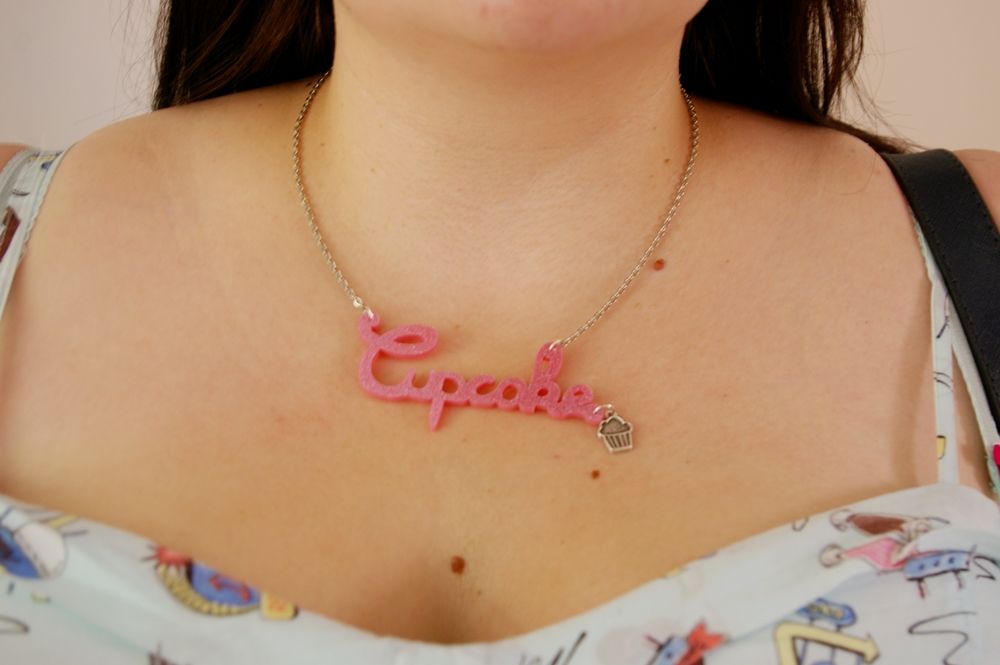 Cute as a cupcake!
*Breathes* Be nice...
Love,
Mrs D x
ps. If you're into body positive stuff (and if not, why the hell not?!) have a look at
my Tumblr
.