I know, I know, you've seen a billion of these posts already and know what I'm about to say, I'm sorry!
As of 1st July 2013 Google Reader (that little box to the right of this page with all your happy little faces on) is going. For years the way I've read other blogs and kept up to date with them has been through clicking the little 'Join this site' button and reading them from my Reading List on the Blogger homepage. Well, not anymore!
Since hearing that GFC was going down the pan I imported all the blogs I follow into Bloglovin'. That way I don't lose track of any of the blogs I read and it was a billion times easier than having to put them in another platform one by one. Once you've signed up to Bloglovin', click on the little white heart then click on settings.

Scroll to the bottom of the page and click 'Import blogs'. Follow the instructions. You will have to allow an app to access your blogger account and voila!
Bloglovin' can take a little getting used to but it essentially works in the same way. All new posts are listed on the home page, you click on it and it takes you directly to that post on the blog. Easy!
So, don't be disheartened that GFC is no more, you can still keep up with your favourite blogs just as easily! If you don't want to import all your blogs you can search for this by typing 'Frivolous Mrs D' into the search bar and select the one that has
www.frivolousmrsd.com
under the title then click follow.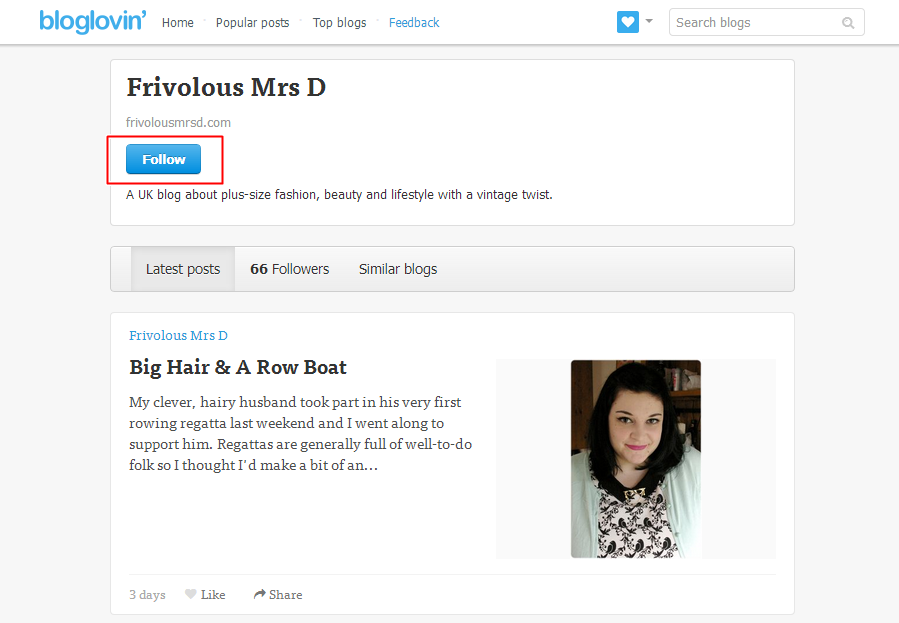 Or, you can just click this!
Follow my blog with Bloglovin
See you all on the other side!
Love,
Mrs D x