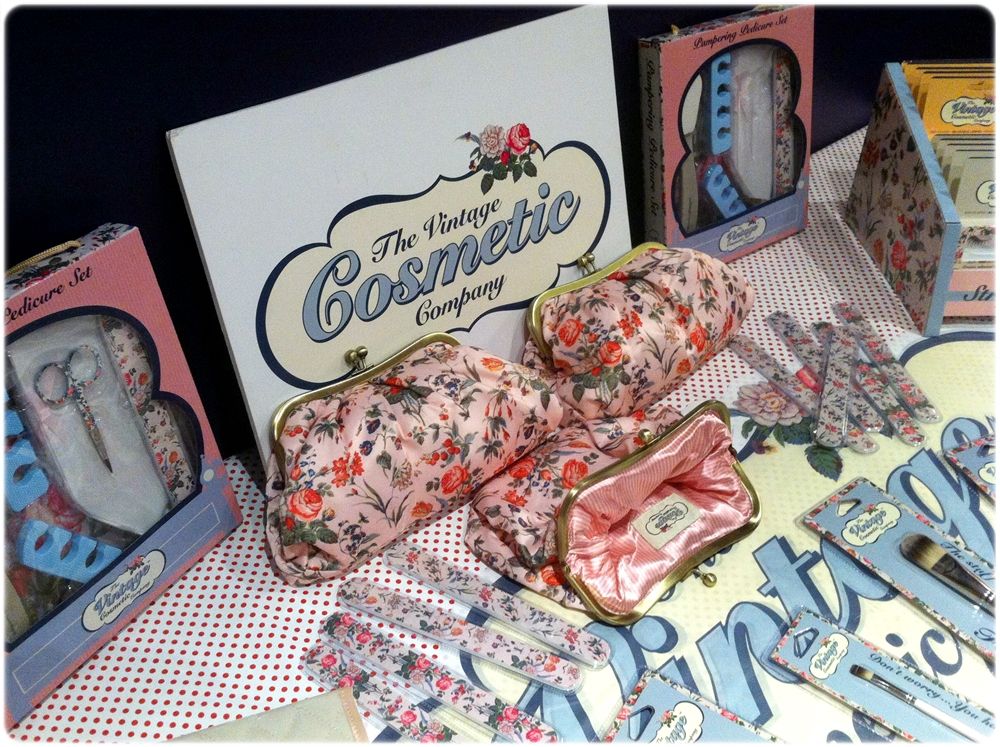 A couple of weeks ago my fellow vintage lover and pal
Betty Pamper
and I popped down to London for The Vintage Cosmetic Company press day to celebrate their line of make-up brushes being sold in Boots all over the country. I had been aware of The Vintage Cosmetic Company for quite some time and despite having lusted after their gorgeous strip lashes hadn't had a chance to try any out yet so was really excited to have a browse.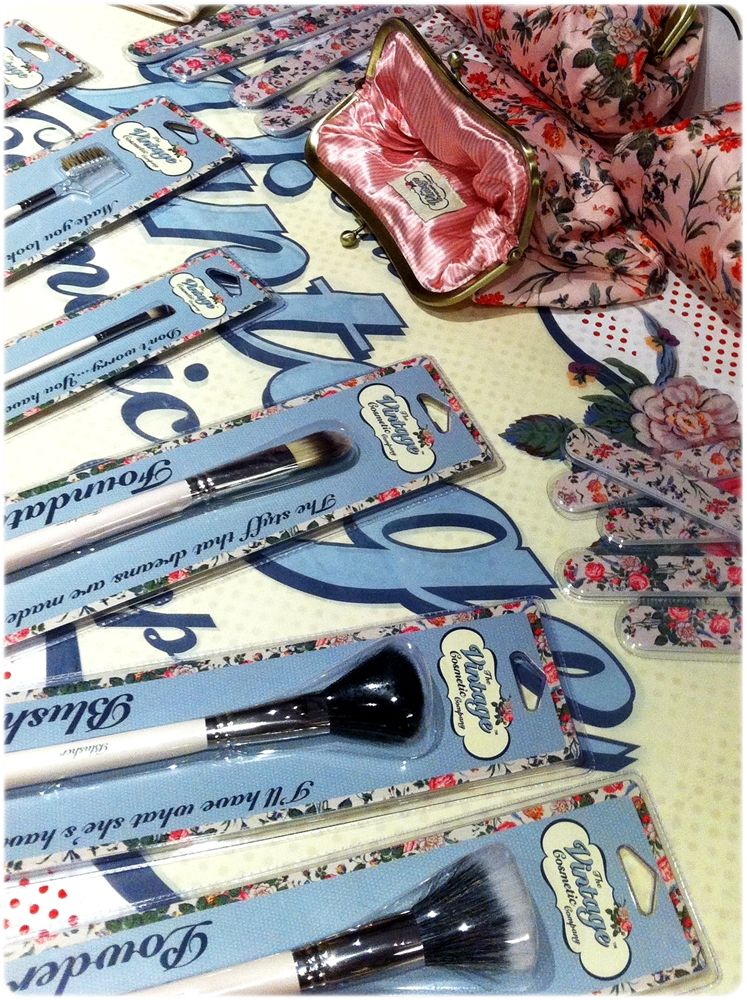 Gorgeous brushes now sold in Boots!
The day was held in a glamorous mini cinema in the basement of a boutique Soho hotel. A Doris Day film was playing on the big screen to keep us entertained whilst we nibbled at an array of delicious teeny sandwiches, scones, fruit tarts and squidgy brownies. It was the perfect surrounding to be gazing at delicate vintage inspired make-up brushes and lashes.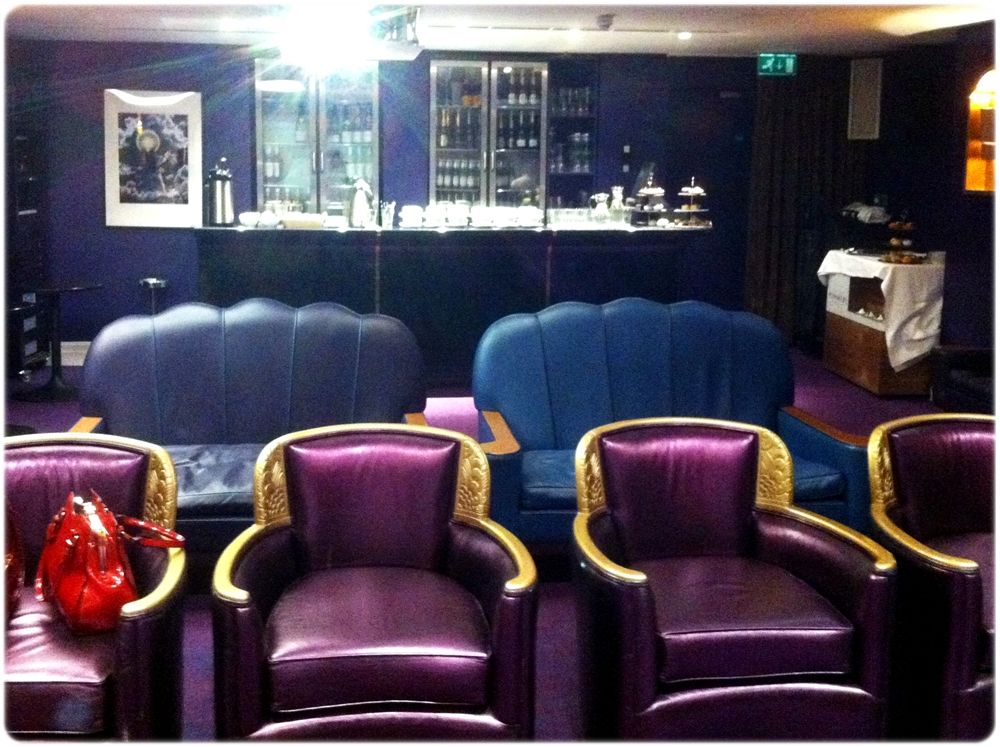 Definitely getting one of those sofas for my living room...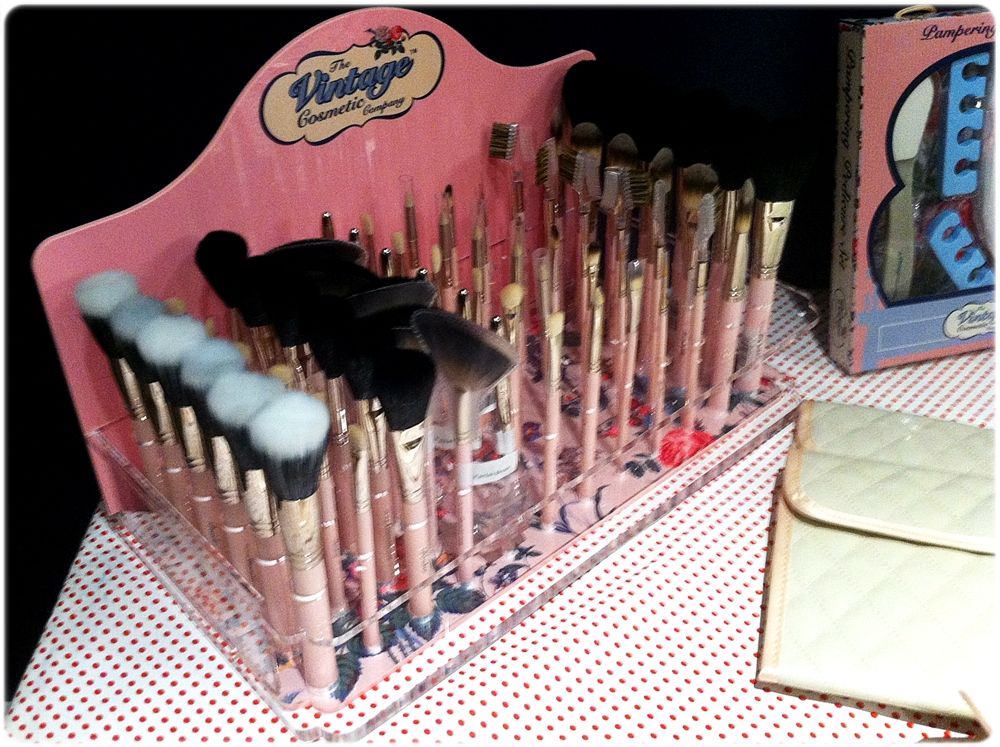 My beady little eyes found the gorgeous display of make-up brushes first. I'm a complete sucker for pretty, girly packaging and the small detail of the cute pink handles really appealed to me. These brushes don't need to be pretty to sell though because they are super soft without being flimsy and have a brilliant selection of different brushes. I
loved
the
retractable lip-brush
and am going to do a separate little post about it in the next week so keep an eye out for that. The brush quality is definitely on par with popular high-end brushes and are a fraction of the price, the cheapest being £7 and the most expensive a mere £17!
Beautiful vintage brush roll.
No matter how hard I try I cannot get the hang of false lashes. I'm a whizz at applying them to other people but on myself; no way. I was really eager to have a nose at the range of lashes The Vintage Cos Co have and was super excited that there was a lovely MUA on hand to let us try some out. Each style of lash has a different name and it's own personality.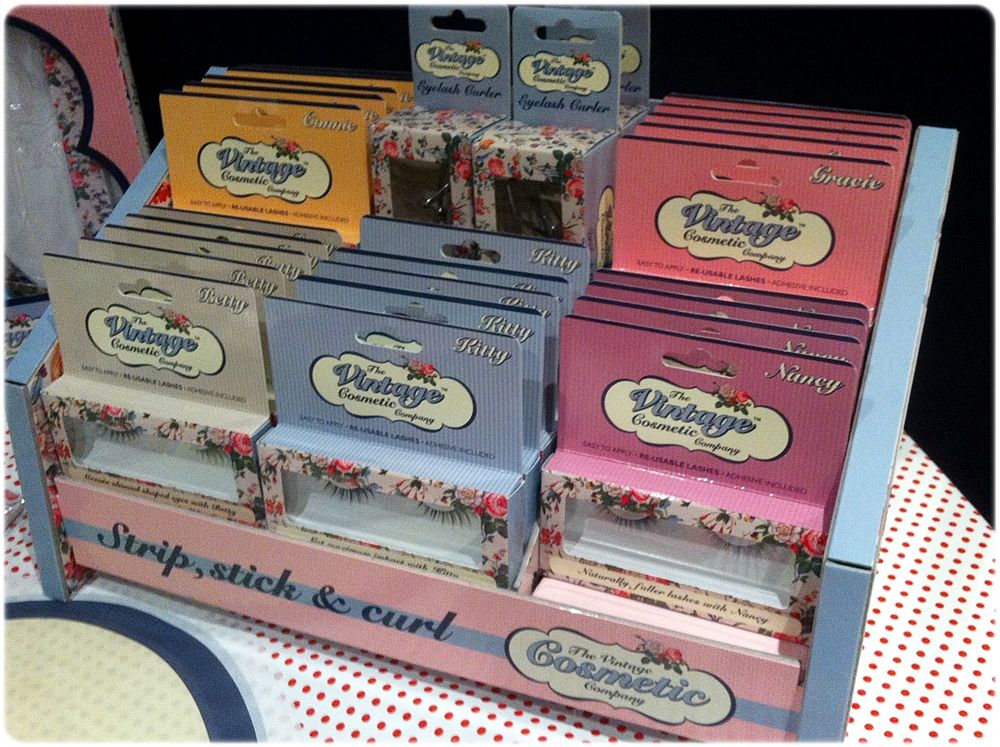 The
Betty lashes
were my favourite with their cute little kick at the ends to create the perfect almond eye. They complement my staple flicked liner perfectly. Because I don't wear false lashes very often I'm normally very aware of them the minute they're applied but not with these. They were so light and within seconds I forgot I had them on. And the best part? The glue! Almost everyone chucks out the glue included in lashes and reaches for trusty brands like Duo instead but honestly, this glue is brilliant. It's not wet and runny but really tacky instead so sticks to the lash line immediately. I've even managed to put them on myself at home first time every time which is a miracle!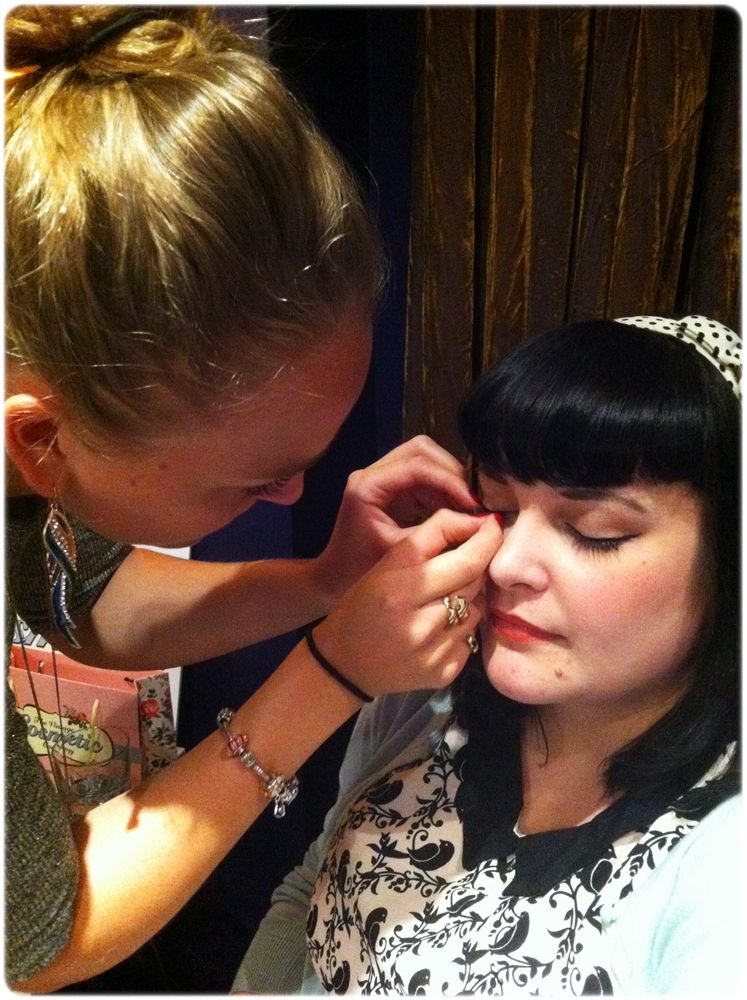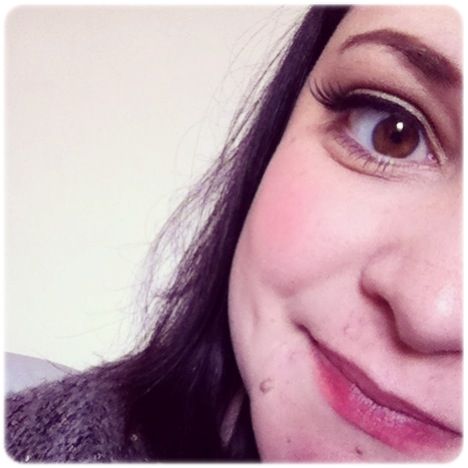 The one thing that really stood out to me when talking to Claire and her staff was their passion for what they do. Claire founded the business starting with just five different lashes and you can tell how much effort and love has gone into it from the start. I think this is just the beginning of this brilliant company and am sure we'll be hearing much, much more about them in the future!