If you
follow me on Twitter
you'll have been subjected to my relentless whining about having some work done in our last week. We had some pretty bad damp in our living room (thank you previous owners of Victorian house who didn't think it'd need a damp course...) so we had to have half the room re-plastered. We massively underestimated what a state it would leave us in so the next few weeks are going to be spent knee deep in new skirting boards, radiators, possibly more plastering and paint.
On Tuesday we woke up and couldn't face another day sitting in the dining room crammed with all our worldly possessions so we decided to take a little trip out to a nearby village called Yardley Hastings with the intention of sourcing sandwiches and cake from
The Pudding Parlour
.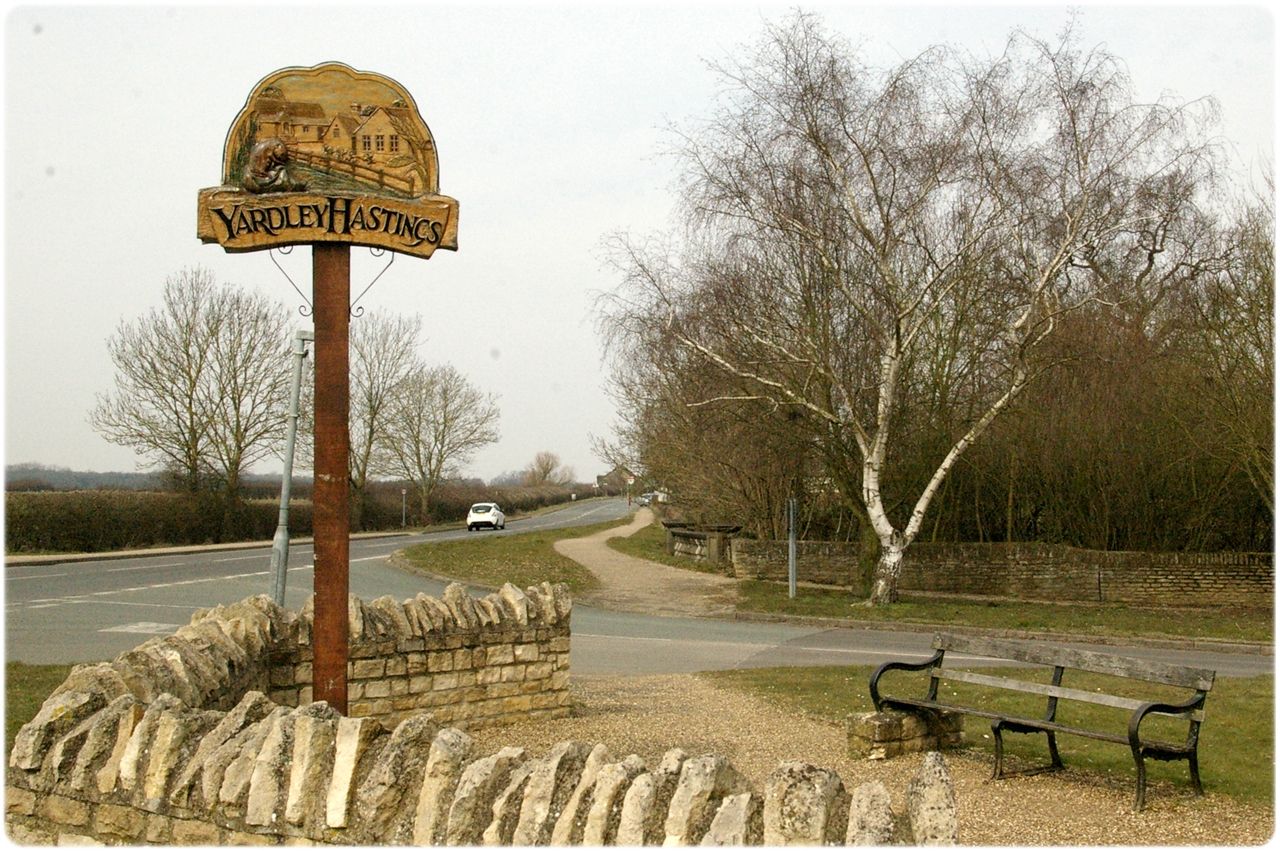 The one thing Northamptonshire does well is pretty villages.
Isn't it sweet?
I'd not been before but had heard very good things about it. I had booked for mum and I to have afternoon tea there for Mother's Day but unfortunately her car broke down so she couldn't make it here in the end. Denise was so helpful though and was going to do it for us on a day they hadn't planned for because of mum only being here certain days, so it was very disappointing when we couldn't do it.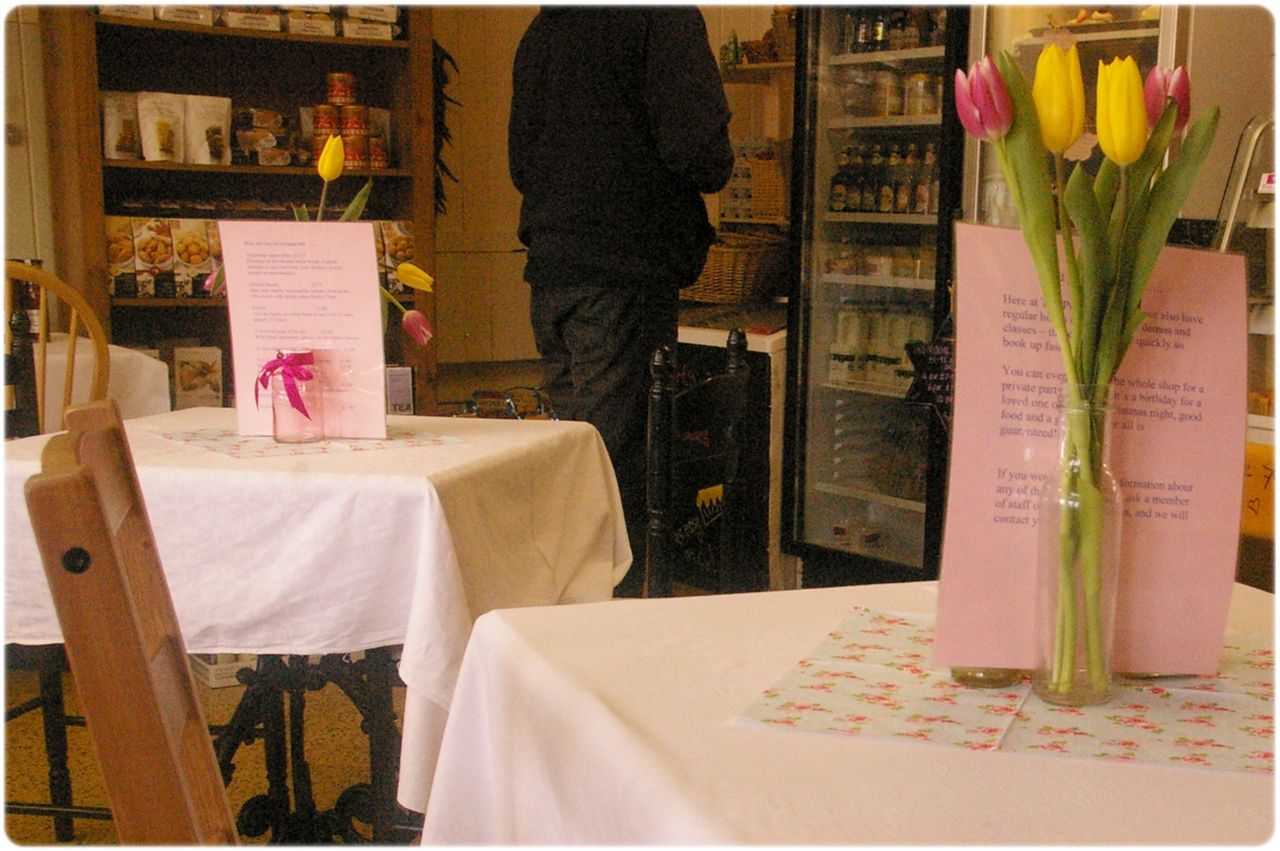 Inside The Pudding Parlour is gorgeous. Not only does it serve the tastiest looking home-made cakes, it hosts home-made desserts, sandwiches, paninis, savoury tarts, some gorgeous old-fashioned beverages and an entire wall of sweeties!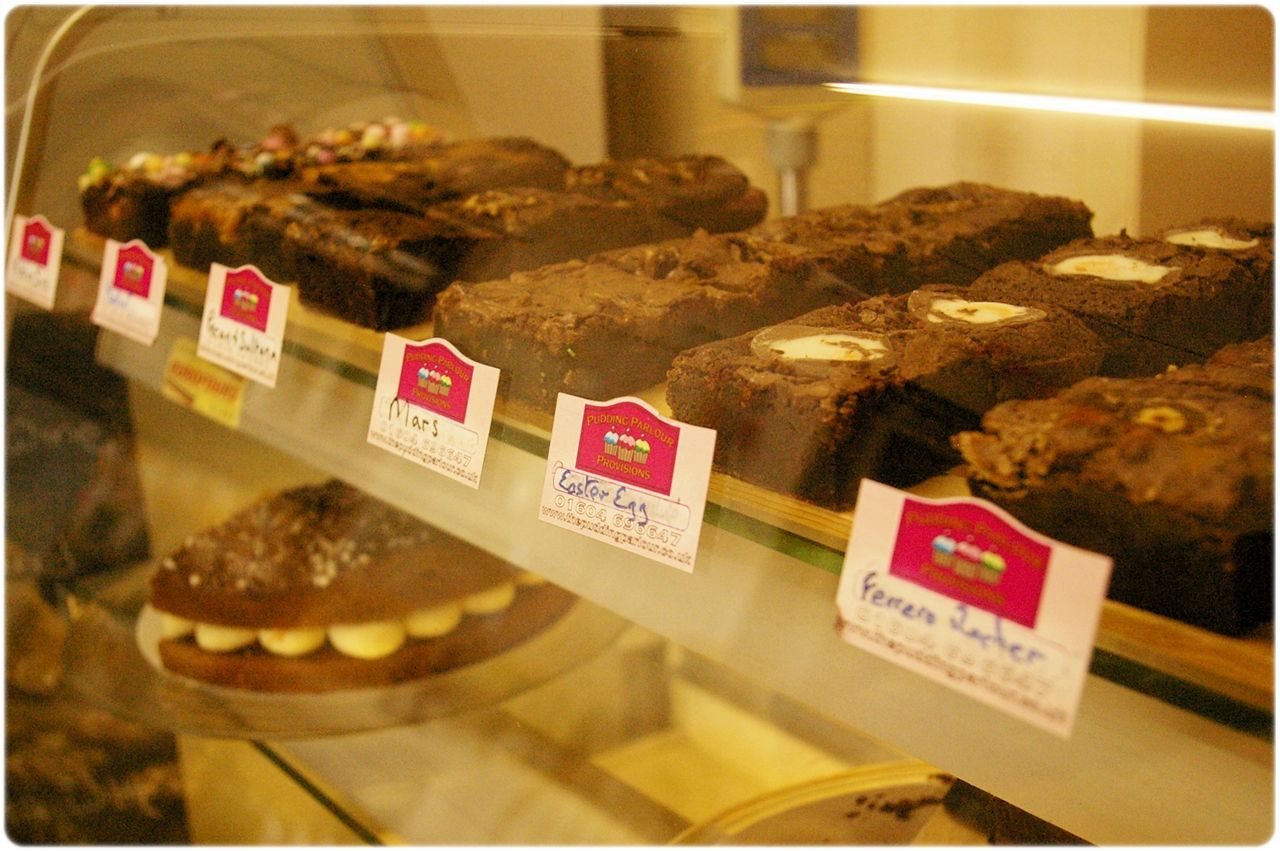 Look at all the brownies! A Mars one may have fallen into my hands...
A strawberry charlotte and peanut butter cheesecake might have also fallen into our hands. Whoops!
If you live in Northamptonshire or Buckinghamshire it's definitely worth a little drive out. Everything is so reasonably priced considering it's all home-made and incredibly tasty! They also occasionally run little events like the pyjama party advertised above so keep an eye out on their
Facebook page
.
Armed with sandwiches, a brownie and a flapjack we drove to Sywell Country Park to consume them. We didn't anticipate how flippin' cold it was though and our £2.60 parking fee didn't quite justify the 10 minutes we managed before running back to the car and putting the heater on!
A chilly, irritated looking hairy husband. With magical disappearing eyebrows.
We ended up eating our brownie and flapjack back at home in our warm bed trying to drown the sounds of workmen out with Sons of Anarchy! All in all, quite a lovely day despite getting so cold my fingernails turned blue.
Love,
Mrs D x