If you haven't already noticed (because you live in a cave), I really love polkadots. There's almost always something polkadotted upon my person whether it's my knickers, my dress or a handbag. Sometimes though, I overdo it a little bit...
The dress is one of my favourite
Simply Be
dresses and the beautiful scarf came in a press pack I very kindly received from
Pepperberry
. I'm also wearing a lipstick I picked up at the Professional Beauty show. It's a
Dita Von Teese for Art Deco
one and a quite a different colour than I'm used to. I'm still undecided on it!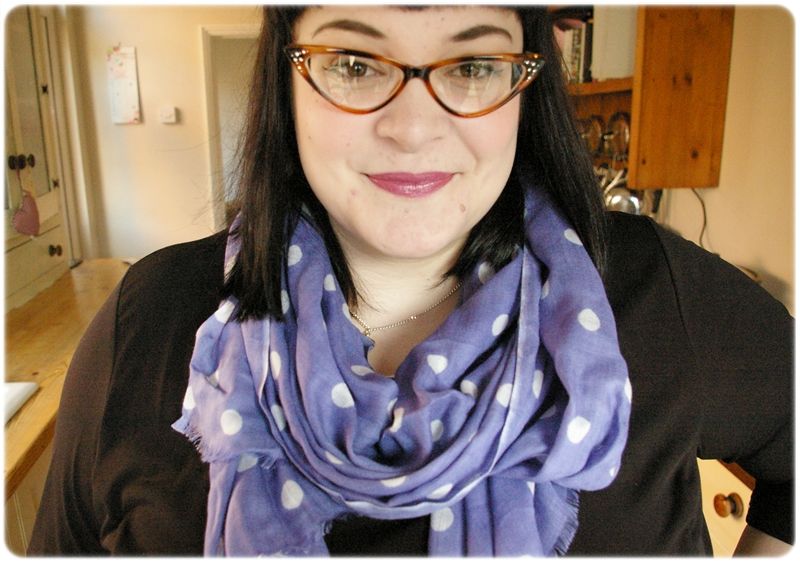 What do you think? Too many polkadots?!
Love,
Mrs D x