I'm not sure if I've mentioned this before but I'm in the process of collecting vintage china with a view to starting my own little tea party business. My mum and I have been collecting bits and pieces for about a year and I think we finally have enough to start.
My mum had always collected bone china trios so I learnt at a young age what to look for. I bypass so many trios because they don't meet my standards which makes me sound like a ponce but I know what I like! It may not always be to other people's tastes but I'm hoping that each individual will be able to pick out a trio they like for their tea and cake!
These are the few bits I've picked up since the new year.
Vintage Paragon milk jug and cut glass jam pot.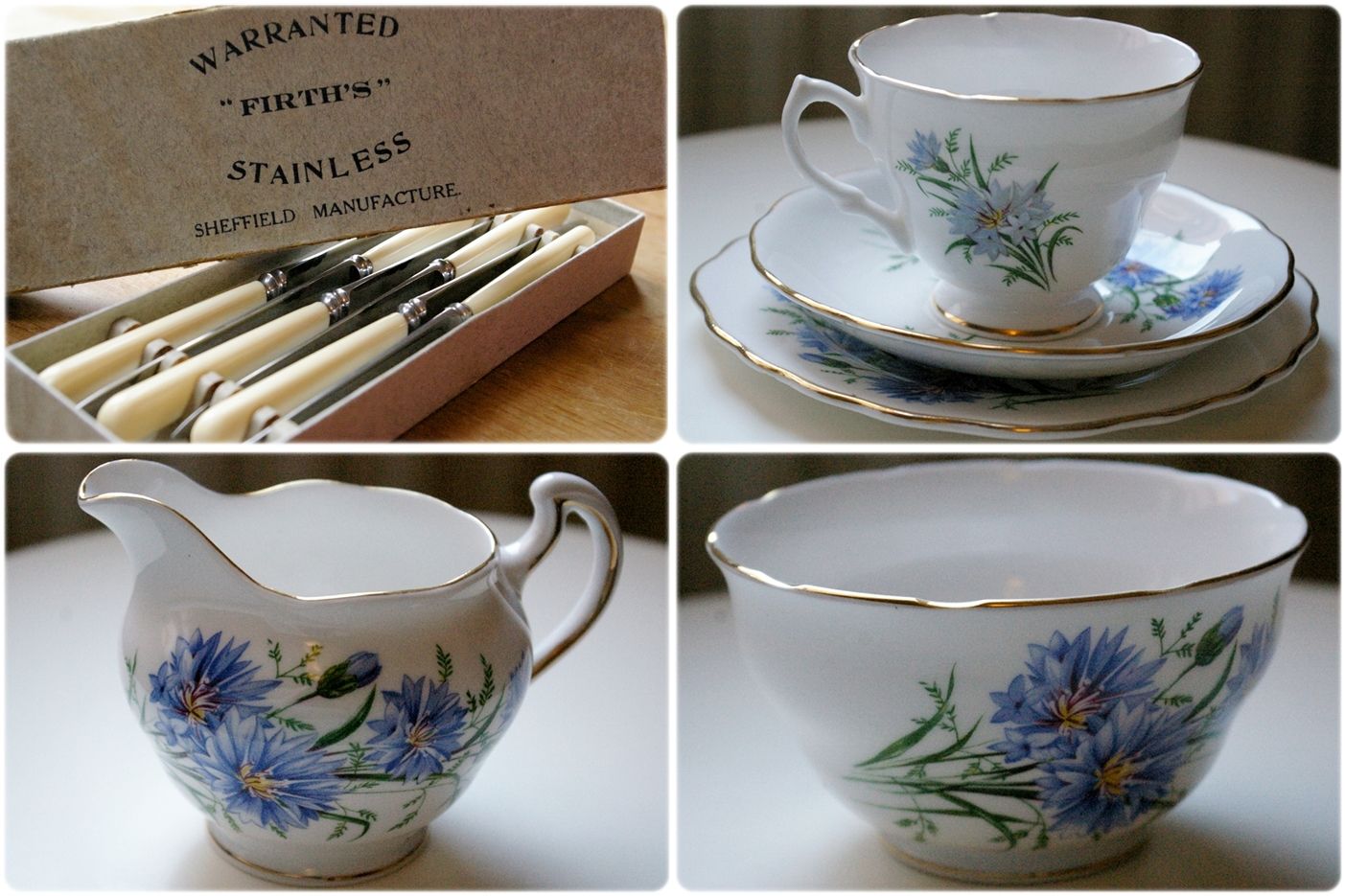 Bone handle butter knives and a matching vintage floral trio, milk jug and sugar bowl.
I normally avoid matching milk jugs and sugar bowls. I like my trios themselves to match but not the rest. However these were too pretty to pass up! They're so delicate and beautifully painted.

Tuesday this week is my day for sitting down and making an inventory of everything I have so I can see what else I need before I get started. I think I'm almost there now!
Love,