I love snow but I also like my routine and this week there has too much of the former and not nearly enough of the latter. So in order to rid the onset of cabin fever, my hairy husband and I decided to go to the pub for lunch today. This gave me the perfect opportunity to debut my beautiful new
Barratts boots
!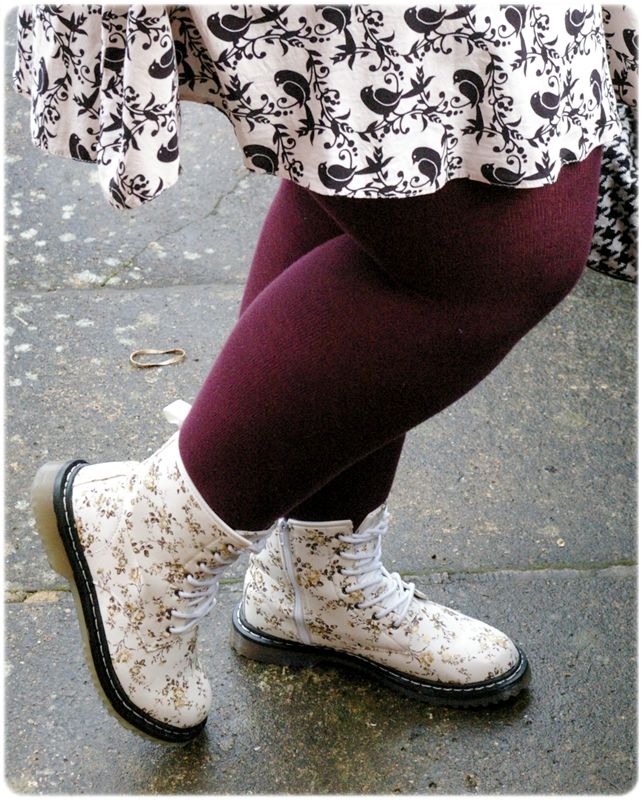 I'm rubbish when it comes to sensible, weather-appropriate shoes so I was over the moon when
Barratts
offered me a pair of
boots
to keep my feet warm. I went for these vintage-esque floral boots which aren't something I'd normally wear but they're so pretty and do their job very well.
Are you good with winter footwear or do you like to indulge in a little trench-foot by wearing silly ballet flats that soak up the tiniest bit of water?
Love,
Mrs D x